This beautiful snake is a young female WOMA PYTHON (Aspidites ramsayi), a species from central and western Australia. Her name is Margot in honour of the brilliant Australian movie star Margot Robbie, to whom I had the pleasure of chatting at one of her movie premieres (Goodbye Christopher Robin) in London's Leicester Square in September 2017!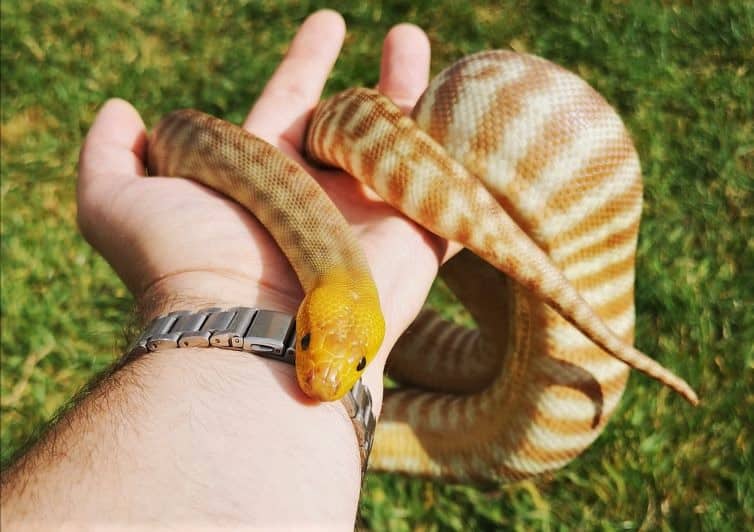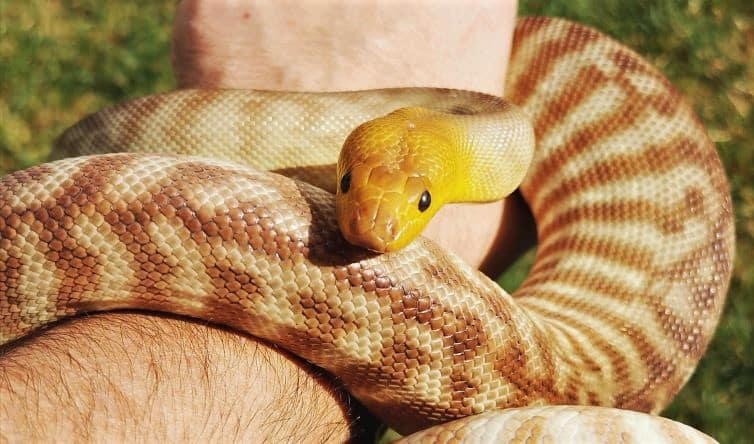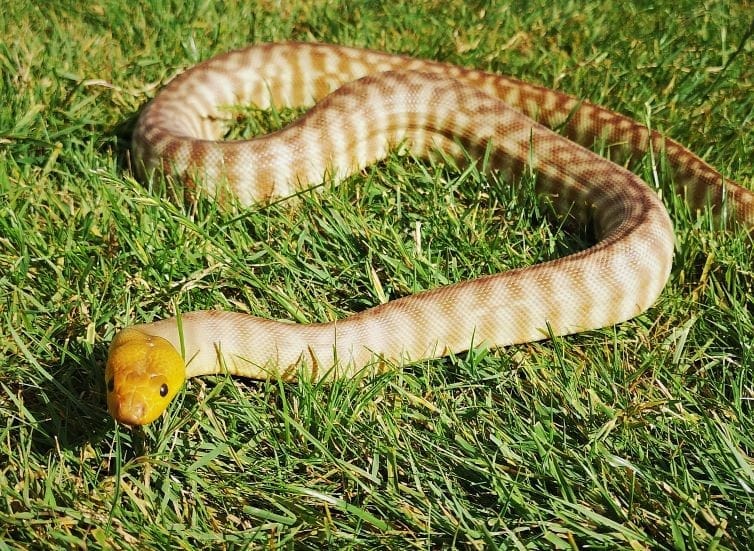 The pictures above were taken in late July 2022, when Margot was just about to have her first birthday. In October 2022, when she was fourteen months old, she weighed in at more than 1kg in weight. Margot hatched on 1st August 2021 and when I collected her she was only five weeks old and weighed in at just 65g! 
As you can see she looked a lot different at five weeks old than she does now, both in terms of size and also colouration as babies are much darker overall than adults. It's hard to believe that she could fit into the palm of my hand back then as she has grown so much since I bought her!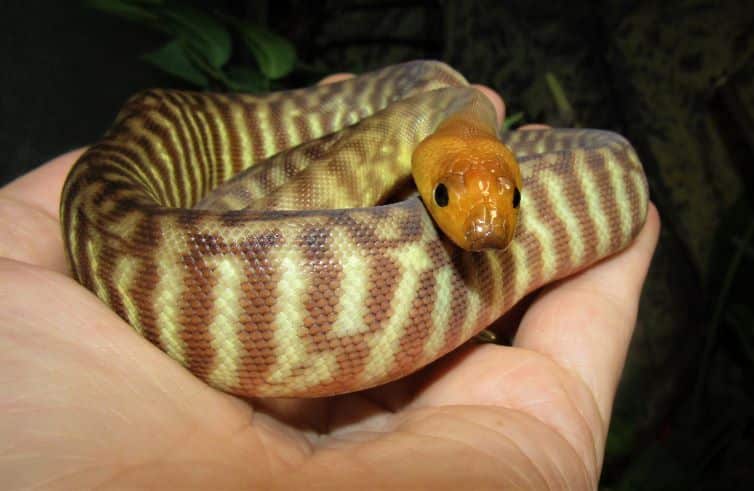 Australia has strict export laws to protect their native animals so the only way to buy a Woma python in the UK is to buy one which has been bred in captivity, which is something that I insist on with all of my snakes anyway. Margot was bred and hatched in Basingstoke, Hampshire.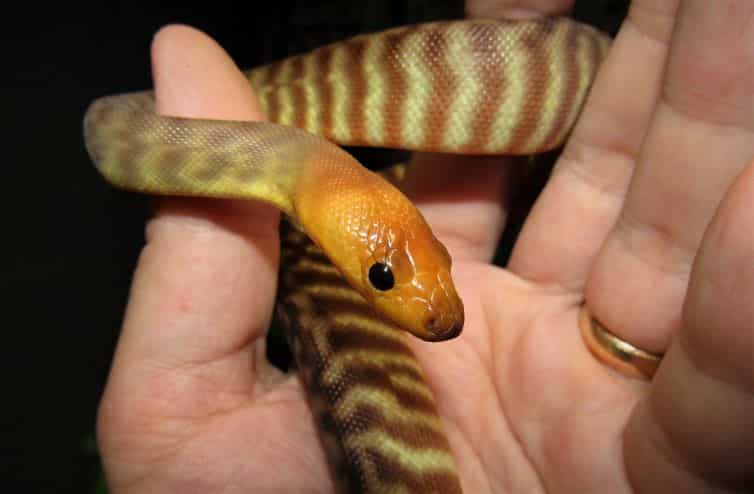 The Woma is an unusual python in that, unlike other python species, it does not have clearly visible heat-detecting pits on its face. For a very long time it was believed that the species did not have them at all, but researchers have in recent years discovered that the species does have a heat-sensing pit – it just isn't in the same location or as clearly visible as in other python species! For more information about these pits in a different python species take a look here at my royal python page!
Like most pythons, the Woma python eats warm-blooded prey including rodents & birds. They track down their prey using a combination of heat detection and an exceptionally keen sense of smell provided by their tongue!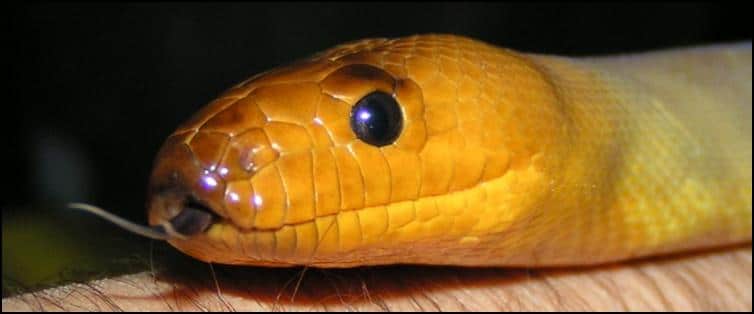 Like all the pythons of the world, Woma pythons hatch from eggs. The breeder from whom I purchased Margot has very kindly provided me with permission to use the photographs below of some of the actual clutch of eggs from which Margot hatched, including this one actually hatching from its egg – it could be Margot but it is impossible to say!!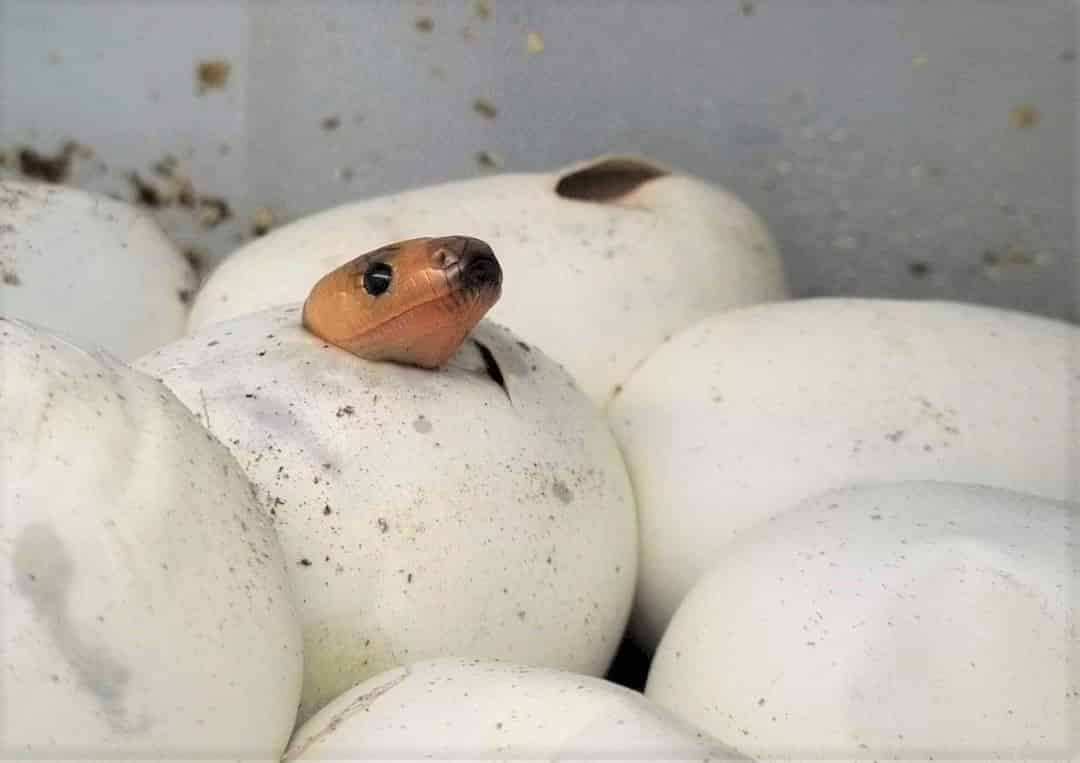 Photograph courtesy of Tom Middlebrook 
Reptile eggs need to absorb lots of water during the incubation process, so materials which retain water like perlite and vermiculite (a little of which can be seen in some of these pictures) are very useful! Here are some of Margot's clutch mates pictured very soon after hatching – as you can see they are extremely cute and Margot is very possibly one of those pictured!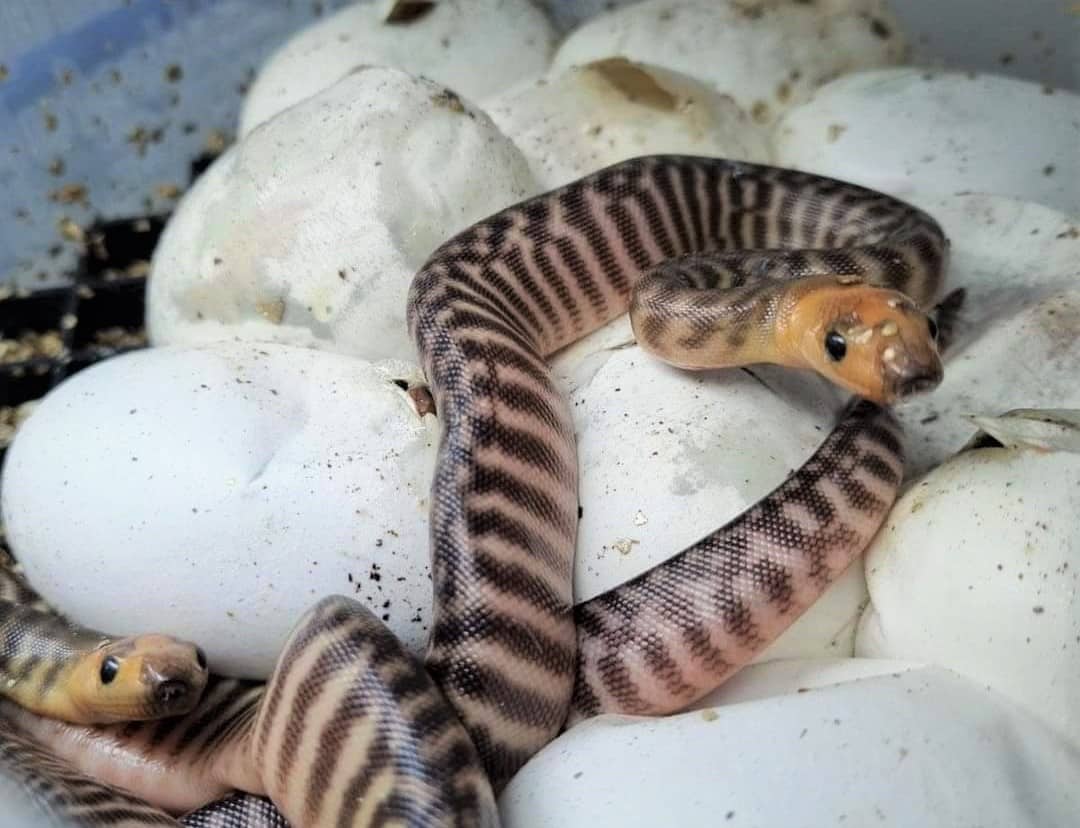 Photograph courtesy of Tom Middlebrook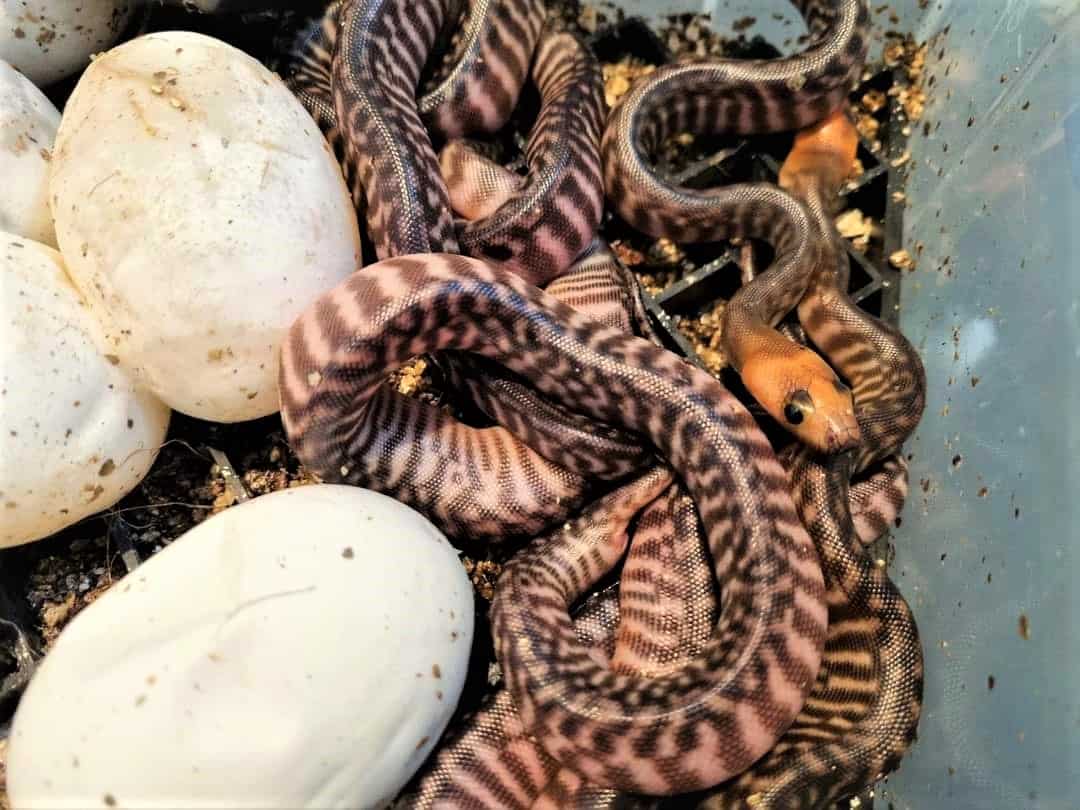 Photograph courtesy of Tom Middlebrook
As you can see in the picture below, at the base of the tail there is an opening through which the female Woma's eggs are being laid.  This opening is known as the cloaca. Every reptile has a cloaca and it is an opening through which both eggs are laid (or young are born in the case of livebearing reptiles) and waste products are removed from the animal's body, as well as being the opening from which the male reproductive organs are protruded during the mating process. Margot is definitely inside one of these eggs!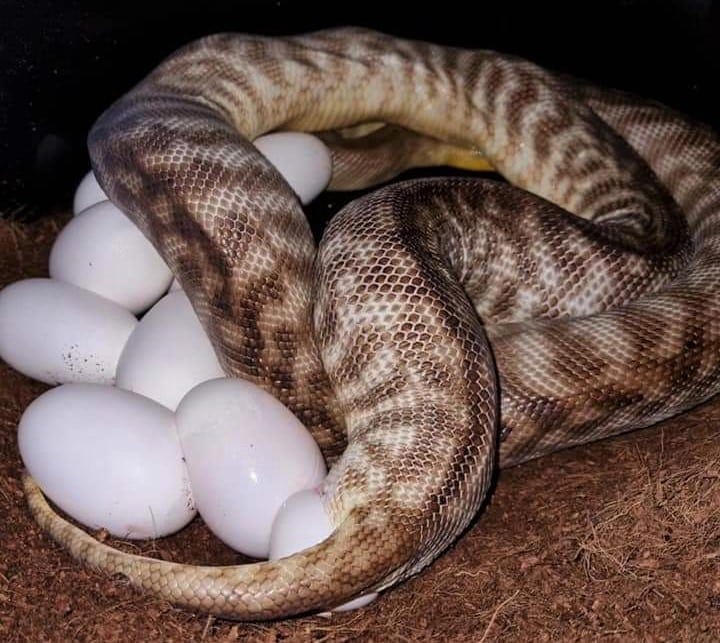 Photograph courtesy of Tom Middlebrook