These enormous stick insects are adult females of a species known only by its scientific name of Tirachoidea jianfenglingensis, which in the wild is found in the rainforests of Vietnam and Southern China.
Amazingly they are more than 30cm long when measured from the end of their abdomens, if you include the outstretched front legs that is! Whilst this may sound enormous, and indeed it is, the largest stick insect ever recorded had a total length including its legs of more than 55cm!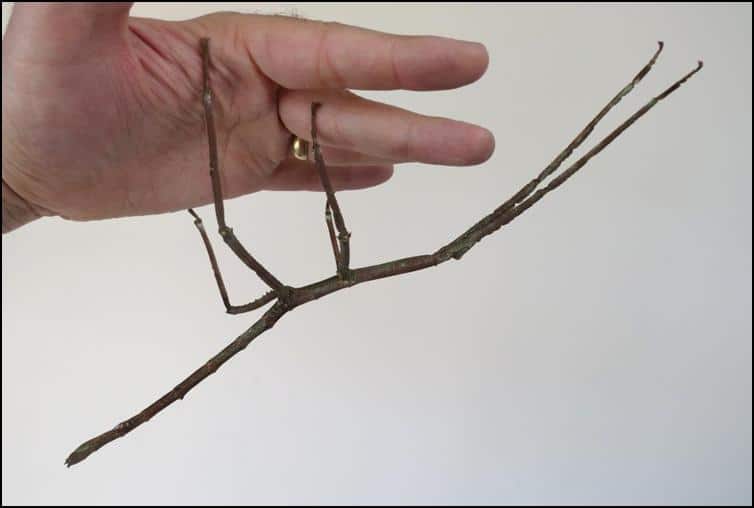 This species is fantastically well camouflaged in the trees in which they live, usually sitting motionless amongst the branches and blending in effortlessly!
The individuals in the pictures directly above and below are large nymphs and have plenty of growing left to do, but as I'm sure you can see they are already quite large!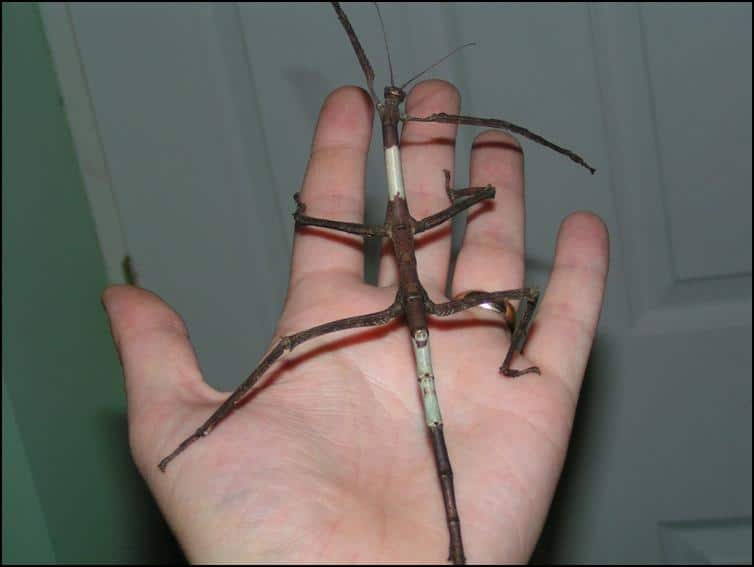 These are some slightly smaller nymphs but even these are still 15cm+ and you can really see how long their front legs are in these pictures: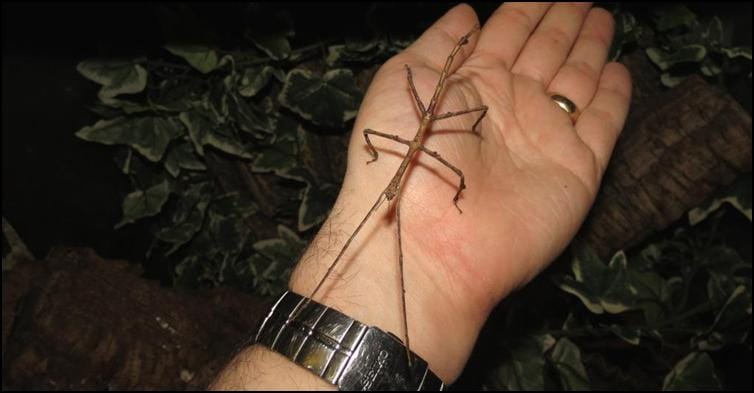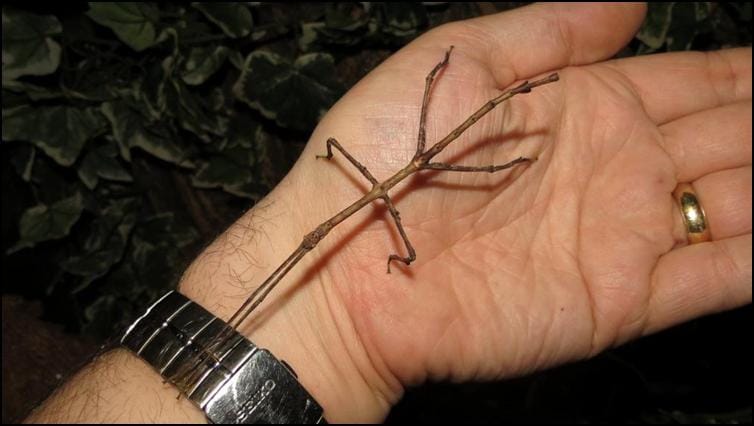 As tiny nymphs they are actually green and I have always found it fascinating that so many stick insect species go through one or more significant colour changes during their life cycle!