These fabulous millipedes are known as TANZANIAN RED LEGGED MILLIPEDES or Epibolus pulchripes. They have to be one of the cutest millipede species on the planet!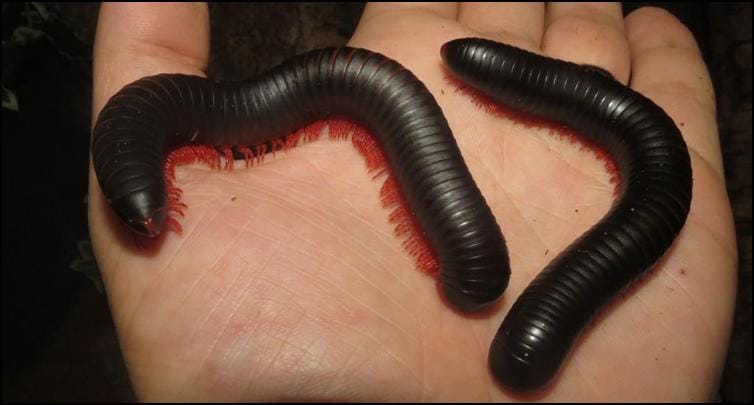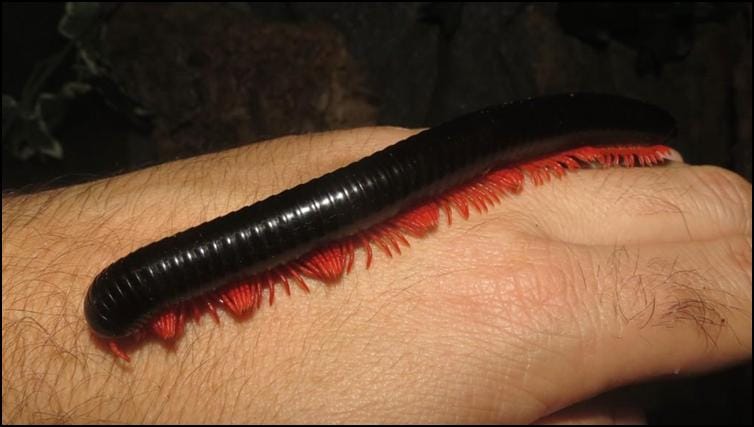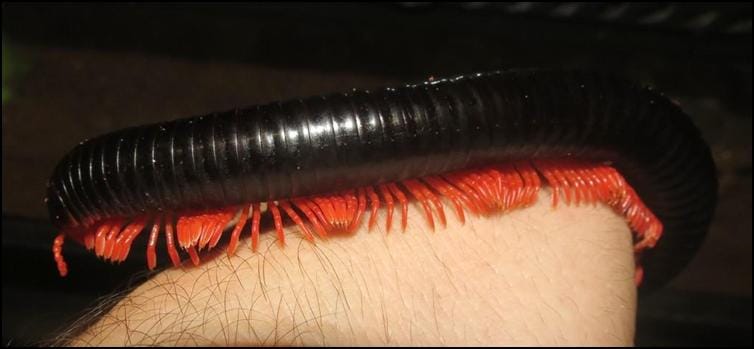 In this particular species males and females look visibly different from each other, something which sadly cannot be said for many species! In the pictures directly above and below the male is the glossy animal whereas the female has a much less shiny, dull appearance.
Despite males having the shinier bodies both genders are beautiful of course as proven by the female below!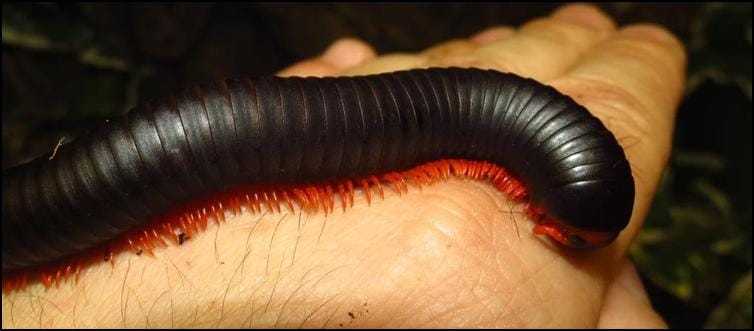 I absolutely love the contrast of the dark black body and the bright red legs, making these one of my favourite millipede species all round! Babies of this species are extremely cute (if a little less vibrantly colourful than their parents) as you can see below, this selection of babies being just a few of those which hatched during the summer of 2015!