These truly remarkable creatures are TANZANIAN PILL MILLIPEDES, possibly one of the most amazing animals I have ever seen! In these first two pictures they are each completely closed up into a perfect ball with only their hard exoskeleton visible, which is why they look like some kind of very shiny nut or seed rather than a real living creature!
This is a defensive mechanism which allows their fragile head and legs to be protected if they feel threatened by a predator. Once they feel the coast is clear they open up (as below) and wander or burrow away to safety. They truly are fabulous creatures!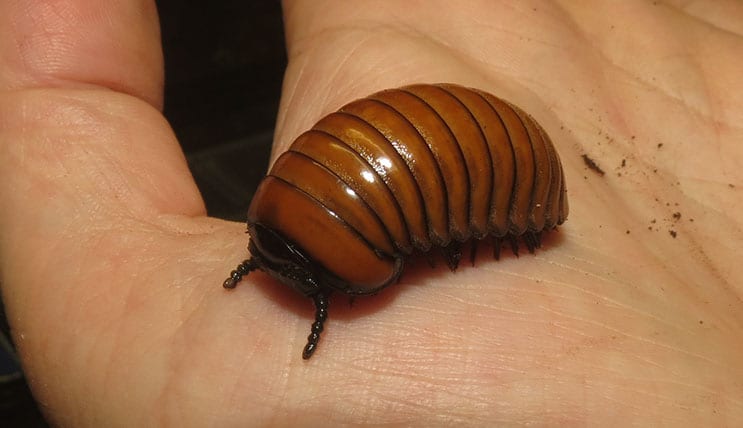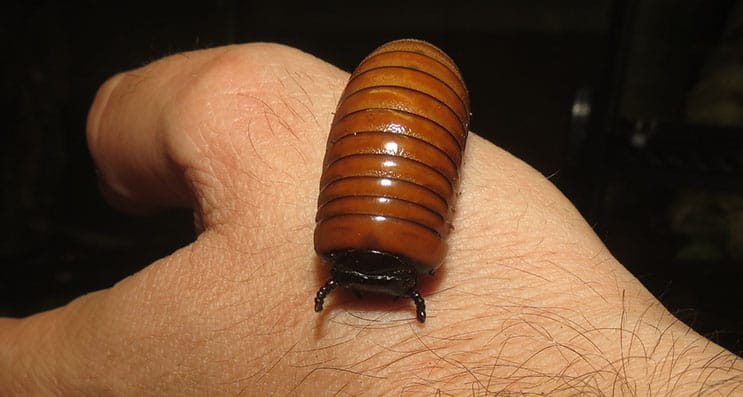 Like many species of millipedes these feed primarily on decomposing leaf litter on the forest floor. They are great fun to watch moving around but they are almost more impressive in their closed state, resembling an amazingly shiny smooth walnut!