This gorgeous, vibrantly coloured snake is a TANGERINE HONDURAN MILK SNAKE named Tango which, as its name would suggest, originates mainly in Honduras in Central America as well as parts of neighbouring Nicaragua and Costa Rica.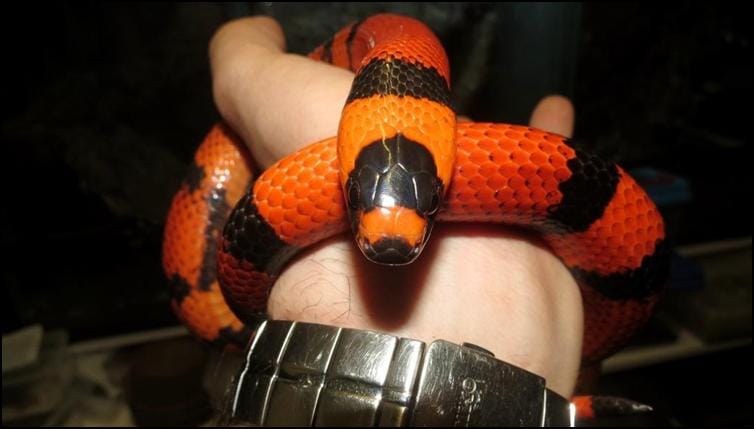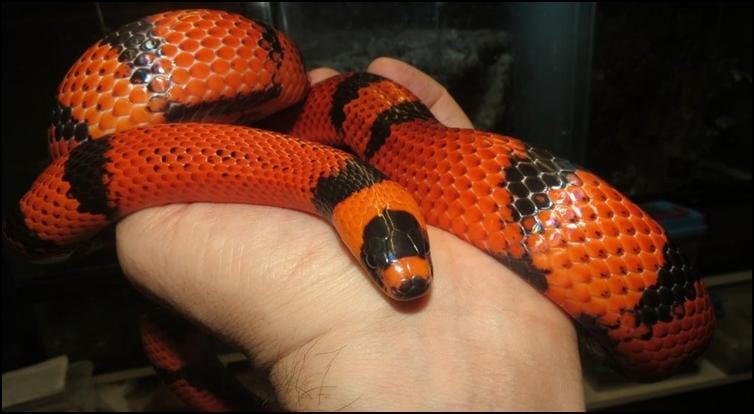 The Honduran milk snake is a very keen burrower, moving through the leaf litter of forests with ease. They also live in grasslands, on hillsides and in agricultural land where they hunt for their main diet of rodents. Milk snakes get their name from an age-old misconception that they drink milk directly from cows! People believed this to be the case because milk snakes are frequently found in and around barns, but of course it isn't the cows that attract them there – it's the rodents which also make the barns their home!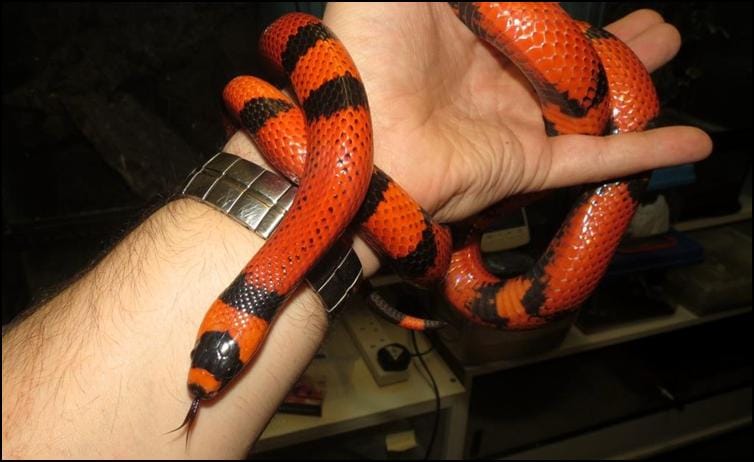 Whilst milk snakes typically have a tricolour pattern made up of red, black and yellow (or cream), in the tangerine colour form of the Honduran milk snake the yellow is replaced by a red or orange very close to the main red base colour, as you can see here. In my opinion it makes for a very beautiful snake indeed, I hope you agree! This is how small Tango was when I first bought him in July 2012!
Even at the much larger size he is now Tango still has some growing to do. The Honduran milk snake is the largest of all the milk snakes, occasionally growing to more than 5 feet or 1.5m. Whilst that isn't large in snake terms it is in milk snake terms, with most reaching around or just over a metre in length.