This gorgeous snake is a male TAIWANESE BEAUTY SNAKE, sometimes also known as the stripe-tailed rat snake due to its distinctively striped tail.  I find the first common name much more appropriate as I find this species absolutely beautiful.  He is named Goldie due to his gorgeous golden base colour!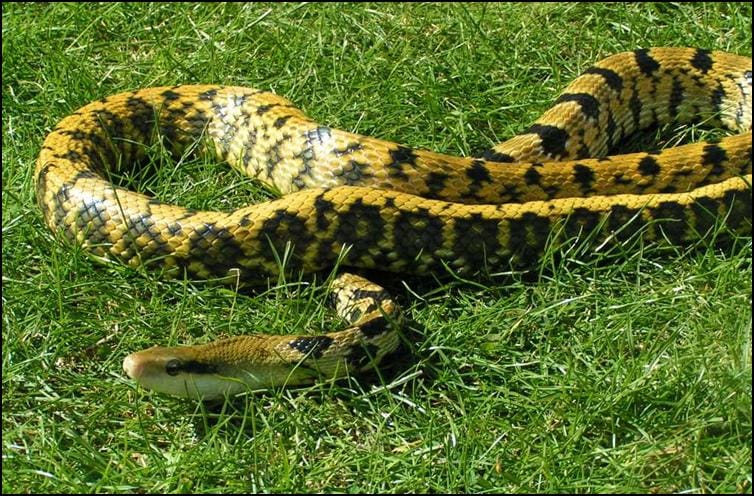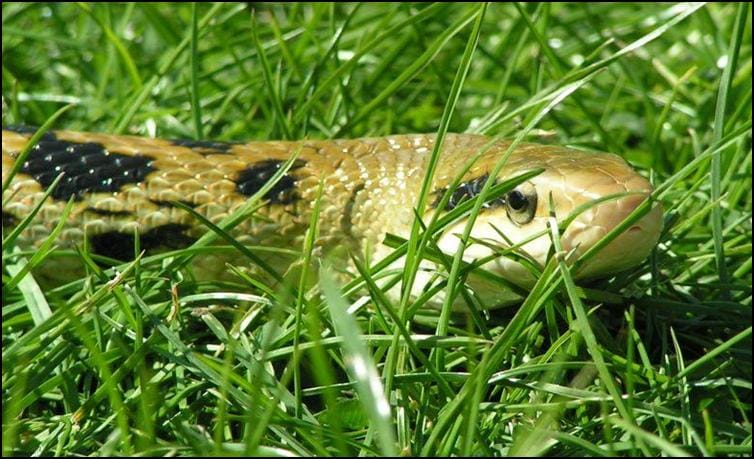 It's certainly not just me who thinks that Goldie is beautiful!  In June 2012 I was invited to BBC Radio 1 to share some of my animals with DJ Scott Mills and his team on Scott's popular afternoon radio show in a live 'show & tell' style feature – whilst I was there I also met Radio 1's then-resident film critic, the lovely Rhianna Dhillon, who also took a shine to Goldie!!  Here he is with his celebrity friends!!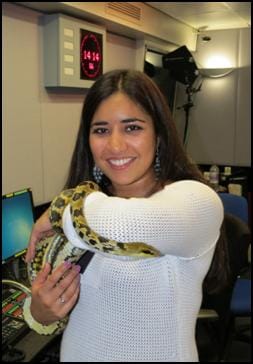 As well as BBC Radio 1 folk my lovely friend Jess French, presenter of the fantastic CBeebies show 'Minibeast Adventure with Jess' also took a shine to Goldie when we worked together on the CBBC 'Deadly Days Out' tour in the Autumn of 2011!
The picture below shows clearly why Taiwanese beauty snakes are also commonly known as the stripe-tailed rat snake, with the tail being distinctively striped from the snake's vent (bottom)!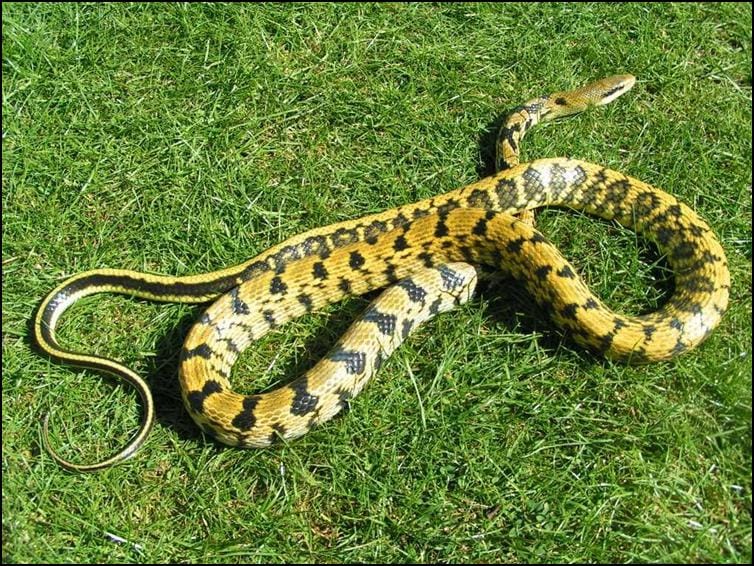 Like all snakes Goldie flicks out his tongue to smell his surroundings and I was really pleased to capture this on camera in the picture below, back when Goldie was a lot smaller (and less brightly coloured) than he is now!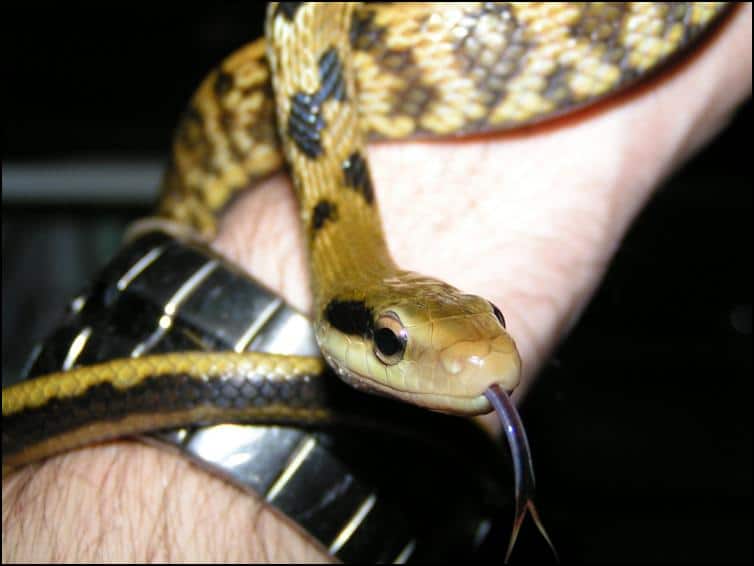 Taiwanese beauty snakes are well known for being one of the fastest growing rat snakes in the world.  They are always a slender snake but they commonly reach in excess of  six feet (1.8m), with just below ten feet (about 3 metres) being an unofficial record for the species!  When I purchased Goldie in May 2010 he was only a few months old and weighed just 104g.  He now measures in excess of seven feet in length and weighs well over 2kg.  He is hugely popular with all the children he meets and is a firm regular in my Jungle Roadshow visits!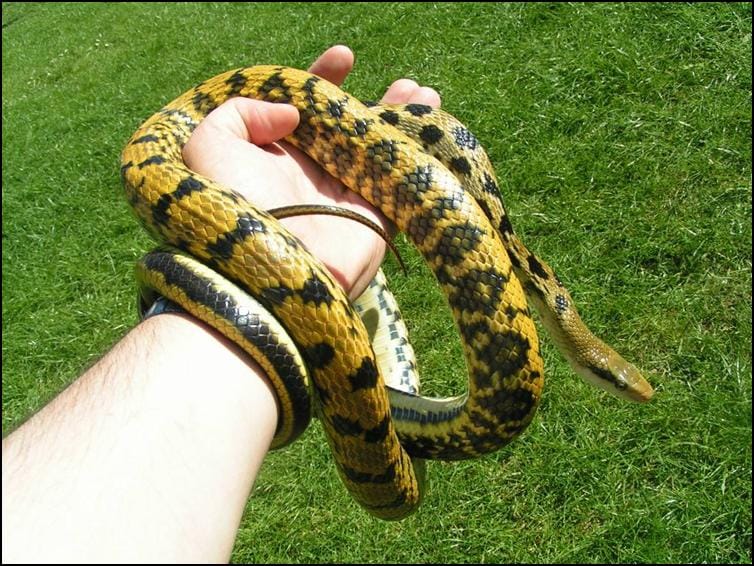 I hope you'll agree with me that his colouration and pattern are amazing, I just love the brightness of the yellowy gold base colour!