This beautiful little snake is a baby female SPOTTED PYTHON (Antaresia maculosa), a species which in the wild is native to eastern Australia, from the northeast of New South Wales to the eastern side of Queensland.
Although the spotted python is the largest member of the genus Antaresia it is still one of the world's smallest python species, rarely exceeding 1.5m in length or a kilogram in weight. This individual was hatched on May 30th 2021, in Basingstoke in Hampshire, and at the time of writing (October 2021) weighs just 20g!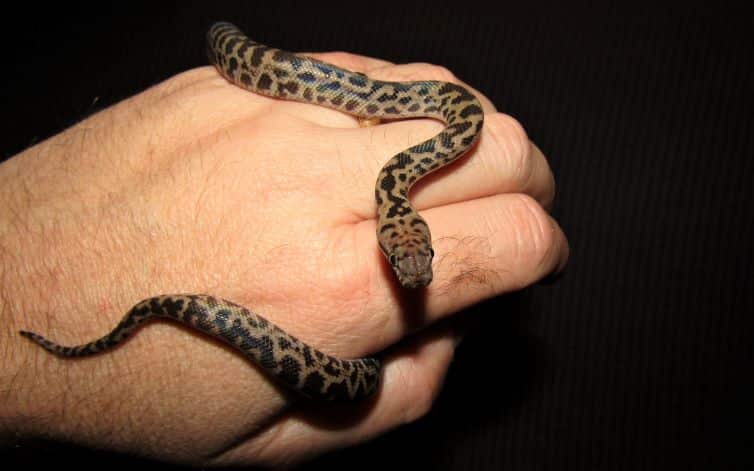 This snake is named Cookie as her dark spots on the paler background remind me of a chocolate chip cookie! This is by far the smallest python I have ever owned in all my years of snake keeping – she weighed just 15g when I bought her in September 2021 when she was already three months old!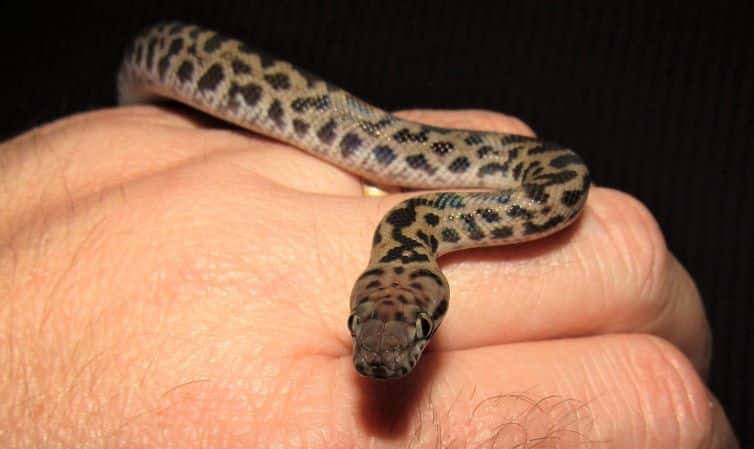 I'm very much looking forward to watching Cookie grow and change over the coming months / years and especially to the iridescence of her scales becoming even more obvious. It is lovely now, as the picture below (which doesn't do it any justice) shows, but it will continue to improve with age!
Like all pythons, spotted pythons hatch from eggs. Here are Cookie and all of her clutchmates having just hatched!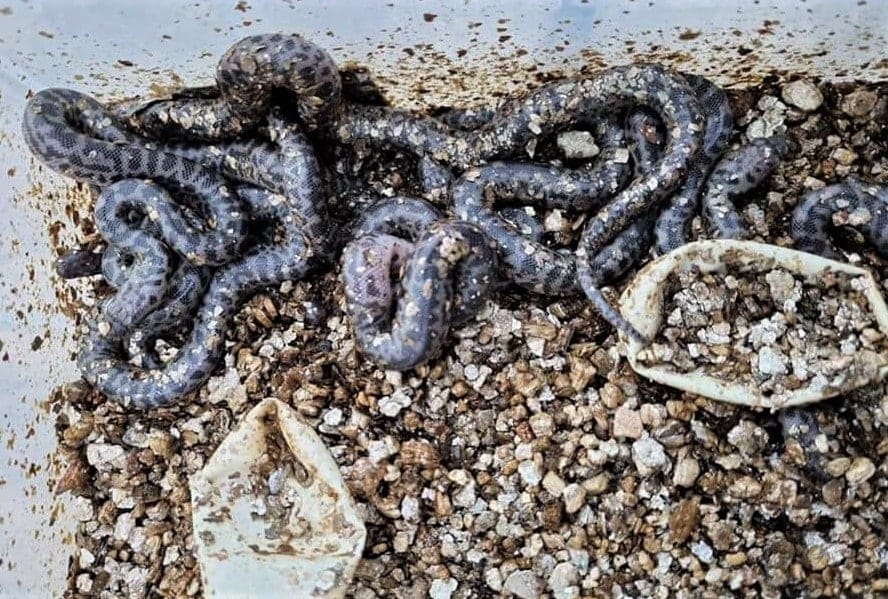 Photograph courtesy of Tom Middlebrook
Here is one of the babies, newly hatched and covered in vermiculite which is used as an incubation substrate.
Photograph courtesy of Tom Middlebrook