These truly remarkable looking snakes are a pair of RHINOCEROS RAT SNAKES which in the wild can be found in subtropical rainforests from northern Vietnam to southern China.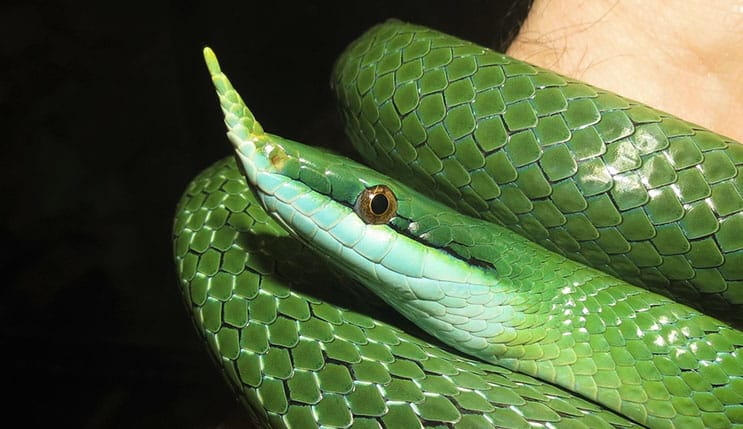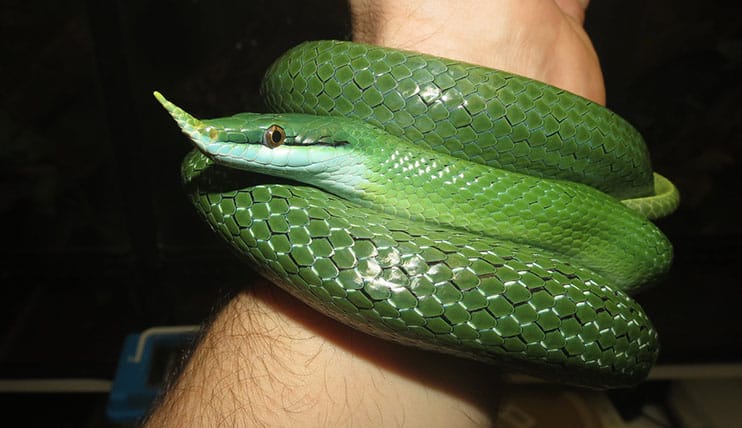 They get their common name from the bizarre scaly 'horn' on the front of their snout and are sometimes also known as the Vietnamese longnose snake or the green unicorn.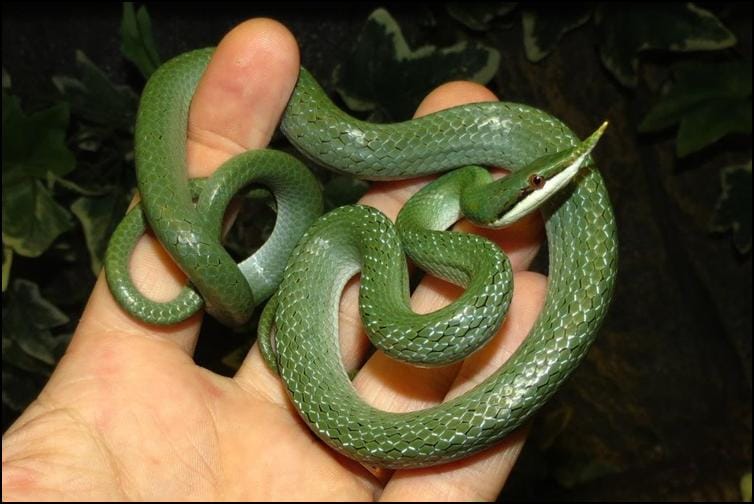 The common name of green unicorn is certainly suitable when they are mature, or approaching maturity, but they do in fact start out in life a fairly bland grey/brown colour. Here are some pictures I took when I first bought these snakes as babies in February 2013: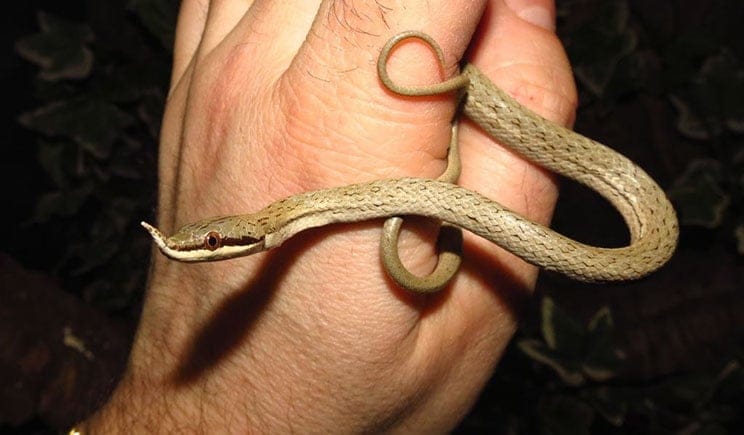 I had been wanting to keep this species of snake for many years so it was very exciting when, in late February 2013, I stumbled upon an advertisement for this gorgeous pair. They are unrelated and were captive bred in two different European countries (Estonia and Germany) but were being sold by a UK breeder who had bought them for himself but then had a change of mind. I was more than happy to be in the right place at the right time to have them from him!
As they grow they develop more of a silvery-grey colouration as you can see here, these pictures having been taken around 4-5 months after the ones above: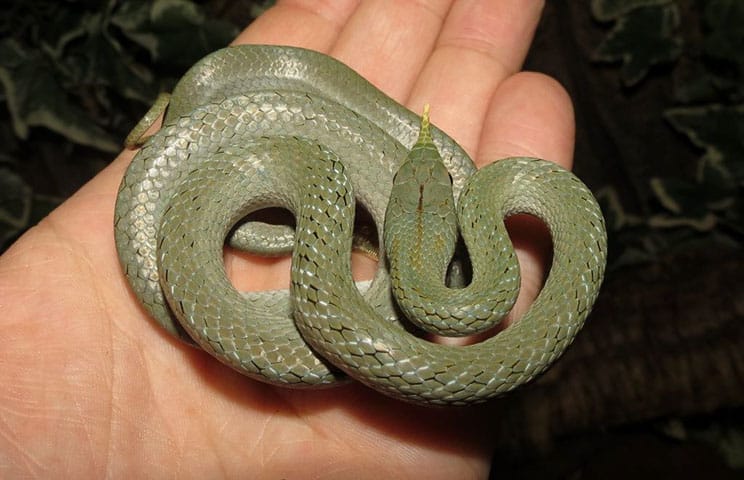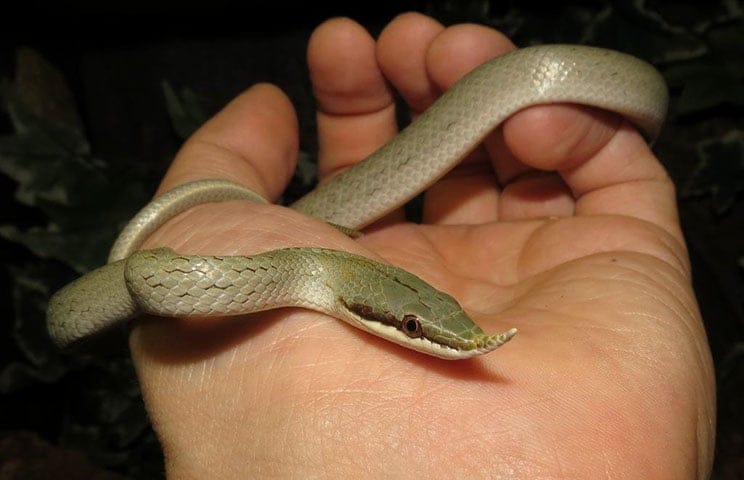 My female is named Uni after the female unicorn character from the 1980s animated TV series 'Dungeons & Dragons', one of my favourite TV shows as a child! The male was the subject of a naming competition, which I ran via this website and also via my Facebook & Twitter pages throughout May 2013, and he is named Pinocchio! Whilst the 'horn' isn't actually a nose this name seemed perfect for him and it was definitely my favourite of the many many suggestions received, thanks very much to Lisa Simmons & Neil Bundhoo from my home town of Swindon for thinking up this excellent name!