These truly spectacular beetles are commonly known as a RAINBOW STAG BEETLES and they originate in the rainforests of north-eastern Queensland in Australia, although these were bred by a friend of mine in the UK. These photographs do not even come close to capturing the true colours and beauty of these beetles and they really do need to be seen to be believed!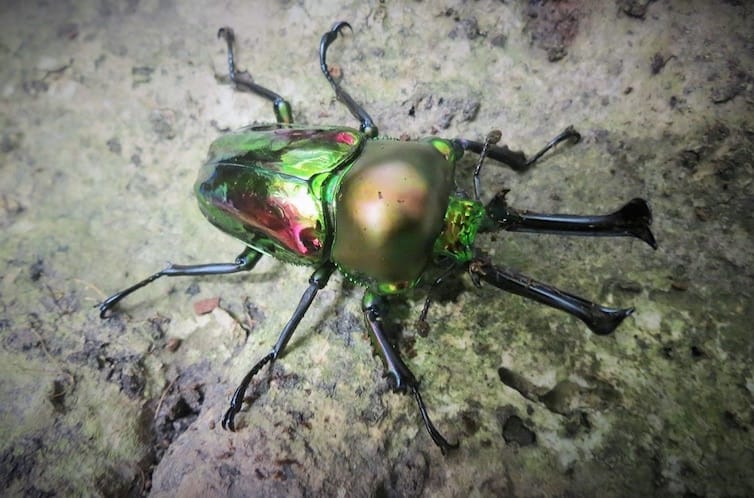 Depending on the angle and lighting by which you view these beetles they appear to change colour and truly do seem to shine with all the colours of the rainbow, with these colours looking more like metallic paint than the sorts of colours you would expect to find on a living thing!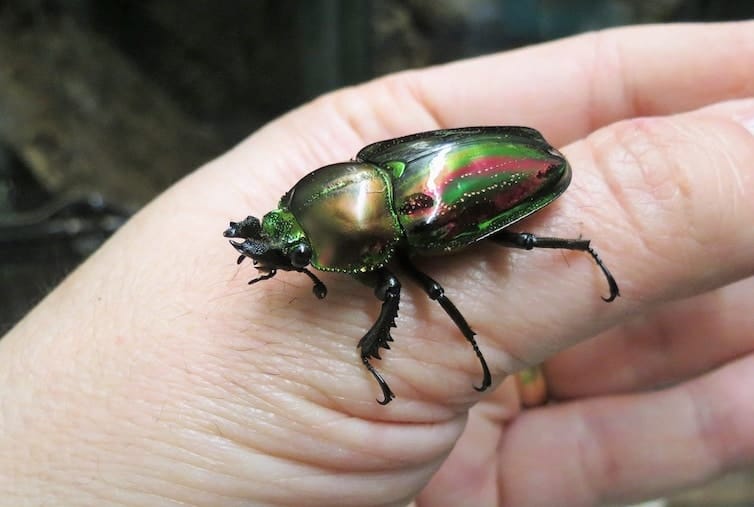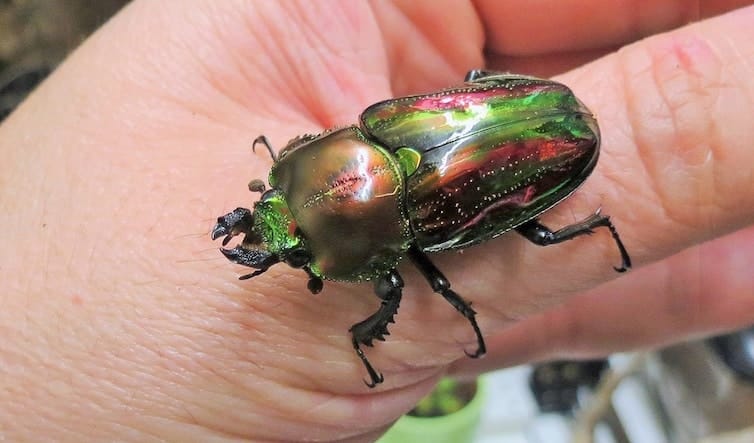 The male beetle is much larger than the female and only he has the impressive mandibles or 'antlers' which you can see in these pictures. The males use them for fighting, with each beetle trying to get them underneath their opponent so that they can use them to turn their opponent over onto their back. It is not unusual for them to throw each other into the air using them as they are very strong indeed for their size! Here are some pictures of the just the male: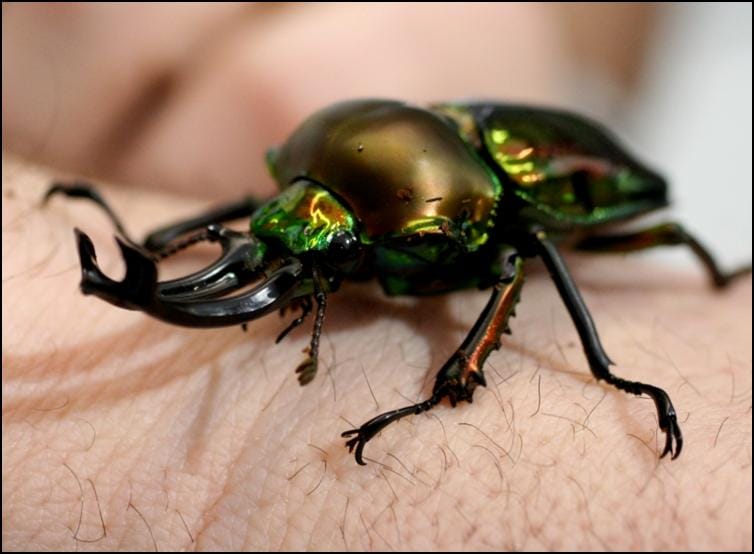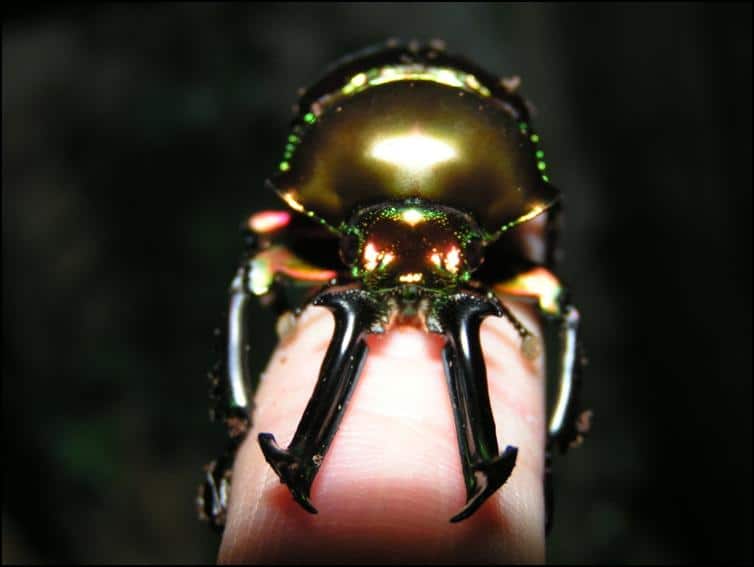 Whilst the female does not have the huge antlers of the male she does still have a small pair of mandibles and is very beautiful as you can see in the pictures below: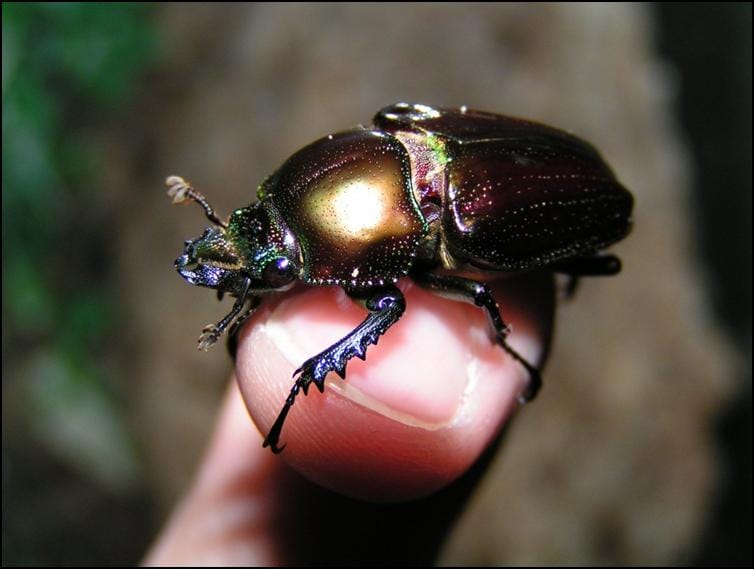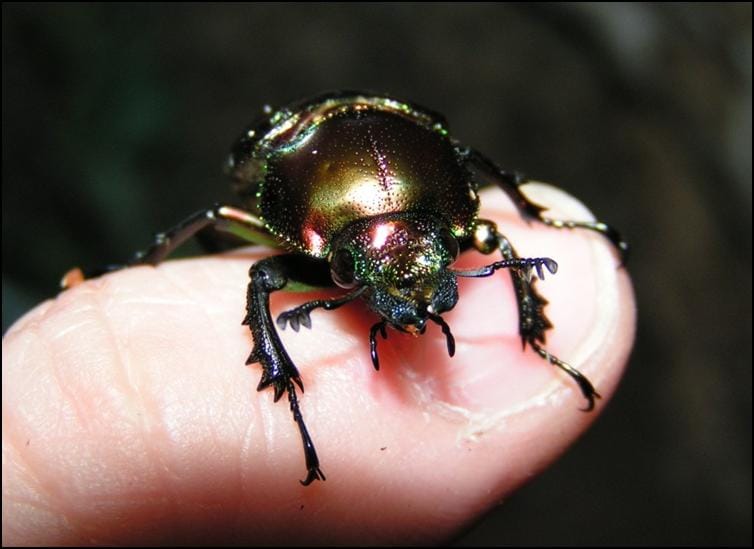 All beetles start their life cycle as a larva, or grub, and in the case of the world's largest beetle species these grubs can get to a very large size before pupation. Most grubs start off in life very small as you can see in the picture below: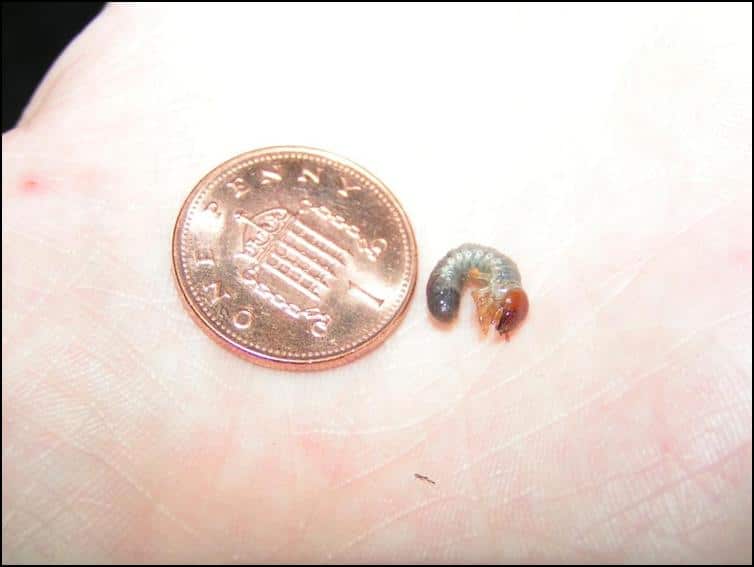 Their growth rate can be incredibly rapid, and as an example the pictures below show grubs of the same species of beetle at just a few months apart!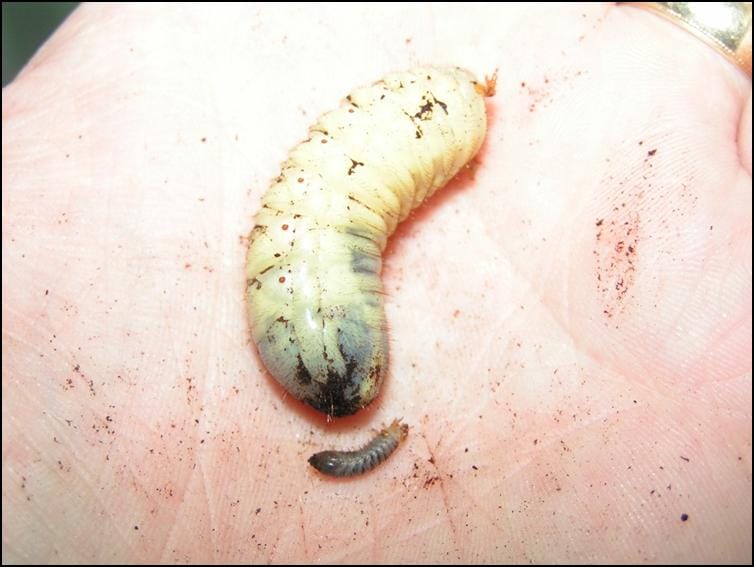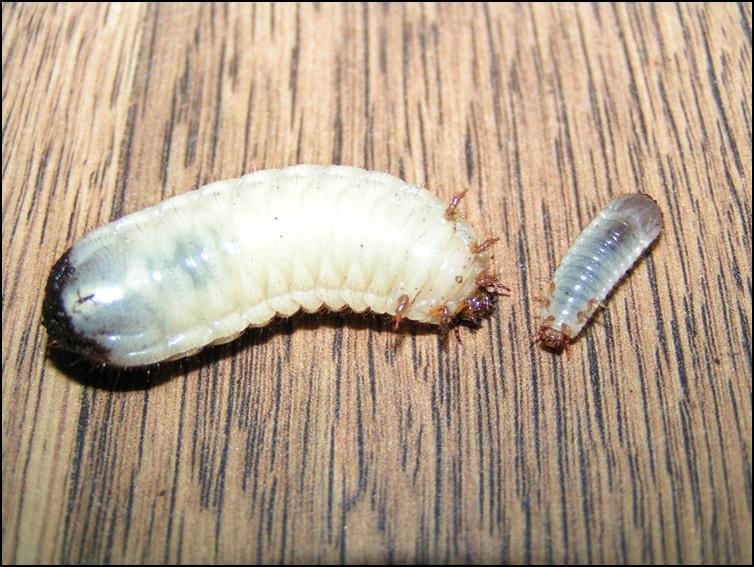 As you can see in the picture above, many grubs have very sharp jaws which they use to chew through the rotten wood in which they live and on which they feed. They can bite quite hard if they feel threatened and for this reason larger ones need to be handled very carefully!
The grub pictured below is one of the largest I have kept so far, and belongs to a very large species called the elephant beetle which comes from southern Mexico and central America!