These fantastic animals are GIANT AUSTRALIAN PRICKLY STICK INSECTS, a species which is also known as MACLEAY'S SPECTRE and by its scientific name Extatosoma tiaratum. Apart from the very common Indian stick insects these were the first species of stick insect I ever kept, having been given my first individuals whilst doing a research project at London Zoo way back in 1994! They have remained a firm favourite of mine over the years due to their unusual appearance, variation in colour and fascinating life cycle.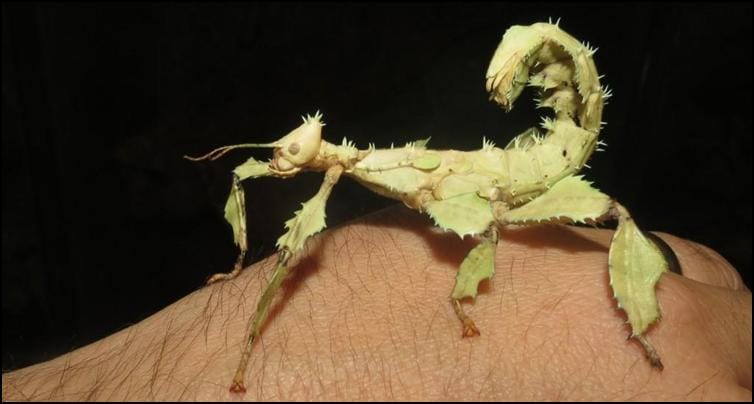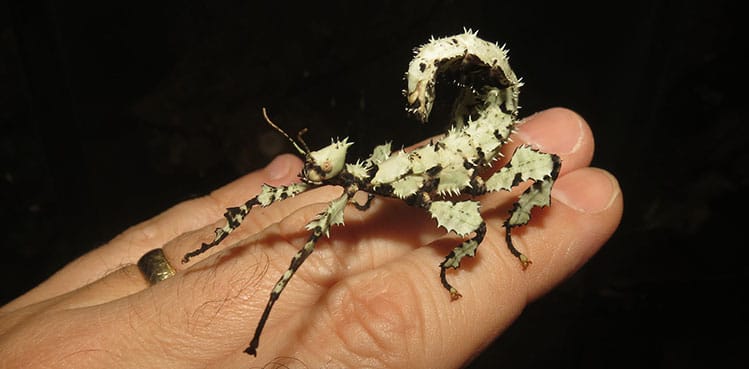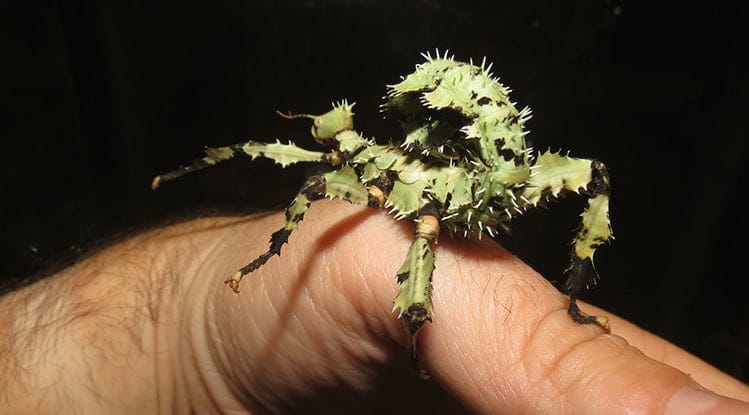 These first pictures above are of some very special female individuals known as the 'lichen form' of the species – these originate only from a particular locality in Queensland and there aren't many of them in the UK, so I am very privileged to own them thanks to my good friend Curtis Lakin who breeds a huge number of amazing phasmid species.
The more regular colour form of the species can be seen below, albeit a darker than usual individual, alongside one of the lichen form individuals to show the very distinctive difference: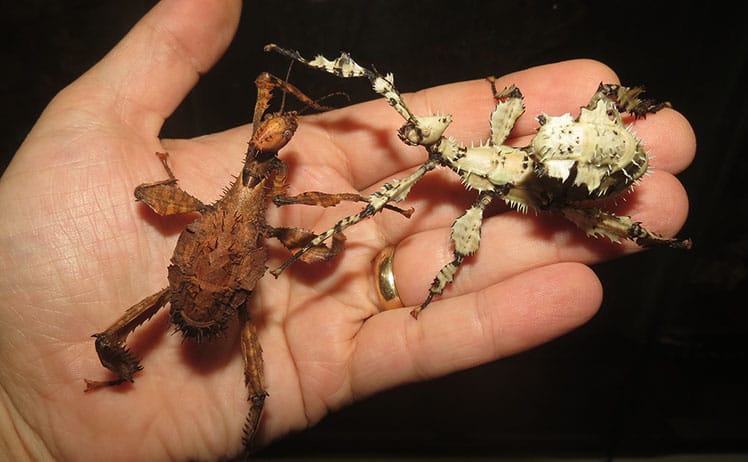 One of the most amazing things about this fantastic species is that they mimic a scorpion when they feel threatened by lifting their abdomen over their head. This can be seen on many of the pictures of females on this page as they often sit in this position anyway, it isn't only a position they get into when they feel threatened!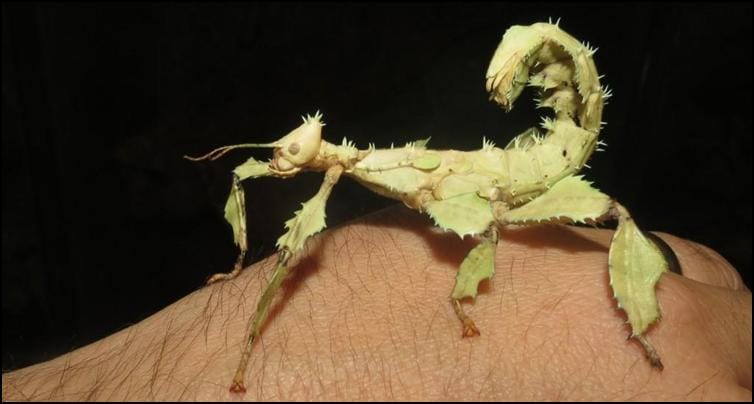 Up close the females look absolutely amazing as you can see here!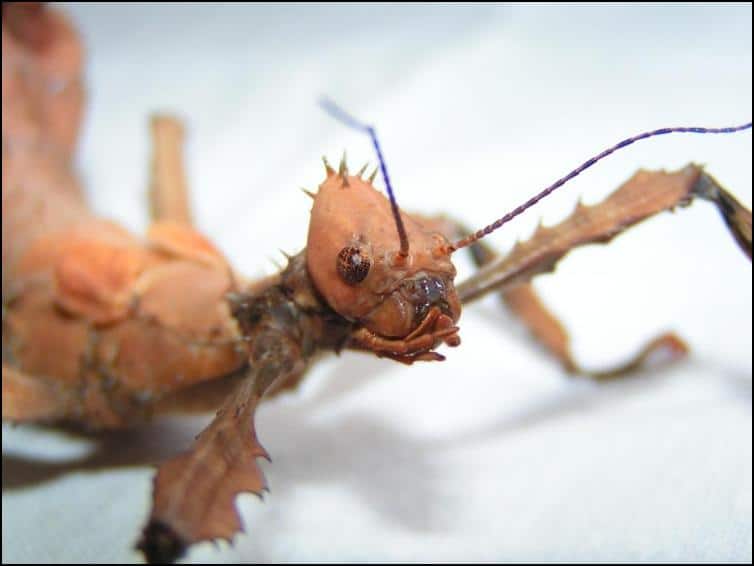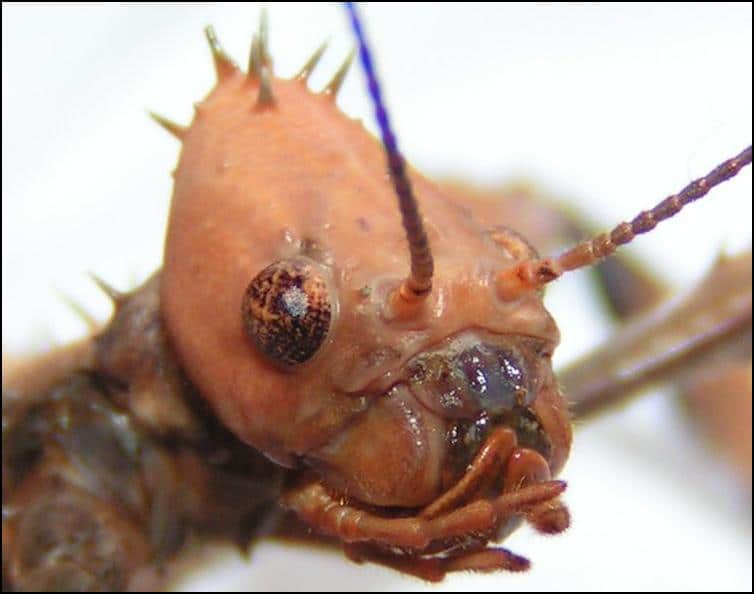 The individuals in all of the pictures above are females. Adult males and females look rather different from each other with females being large, heavy and unable to fly. Males on the other hand are much more slender, have fully developed wings and can fly quite well! A couple of different males are pictured below and as you can see they are very attractive animals: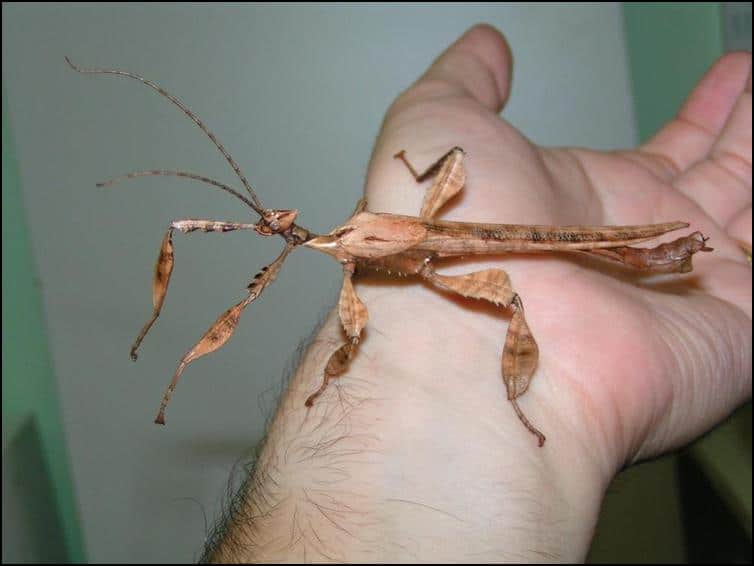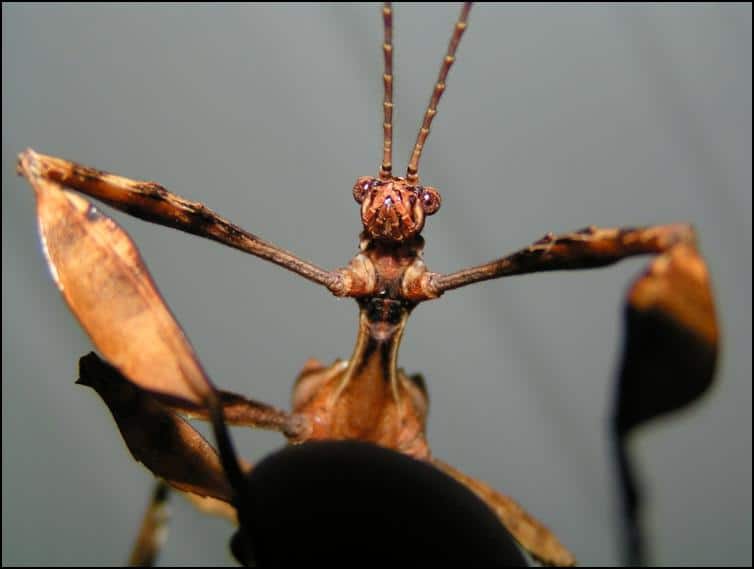 Like many species of stick insects, if the males are disturbed or feel threatened they will play dead! They literally lie motionless on their backs, which can either confuse predators or cause them to lose interest in eating them if they only eat living food. Once the danger has passed they will simply turn back the right way up and either walk or fly away! Here is a male playing dead:
The eggs, or ova, of this species are very attractive and take between 5 and 8 months to hatch: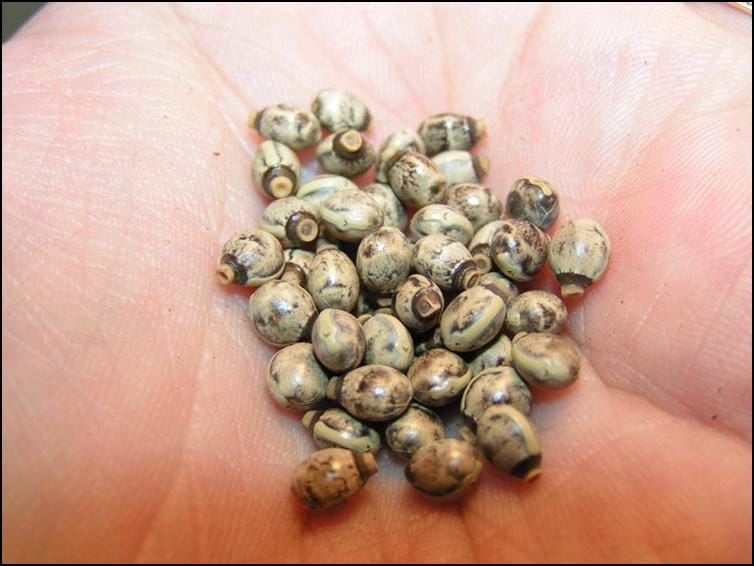 When they do hatch the babies or nymphs are very active indeed and spend their time running around and feeding on the selection of fresh Eucalyptus and bramble leaves which I provide for them. They are black with a red head and look quite a bit like ants!