This beautiful animal is Ebony, a MEXICAN BLACK KING SNAKE, a species which in the wild can be found in north-western Mexico.  King snakes are so called because they commonly feed on other snakes and they are also believed to be immune to the venom of several types of venomous snake including rattlesnakes.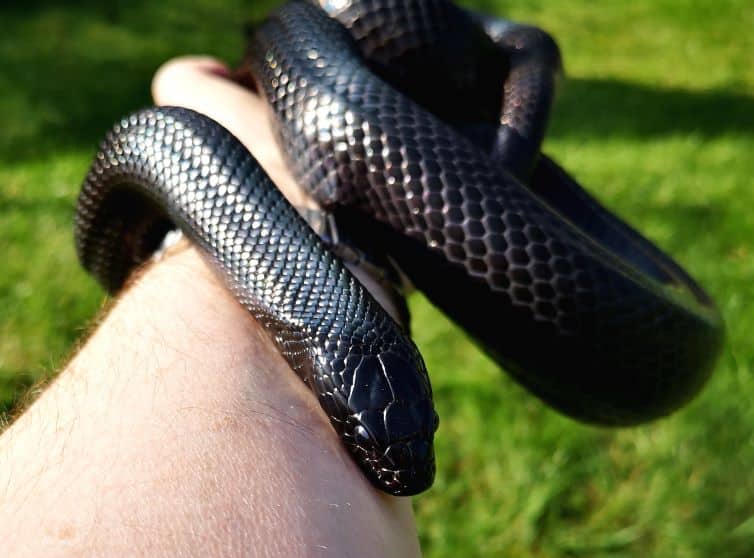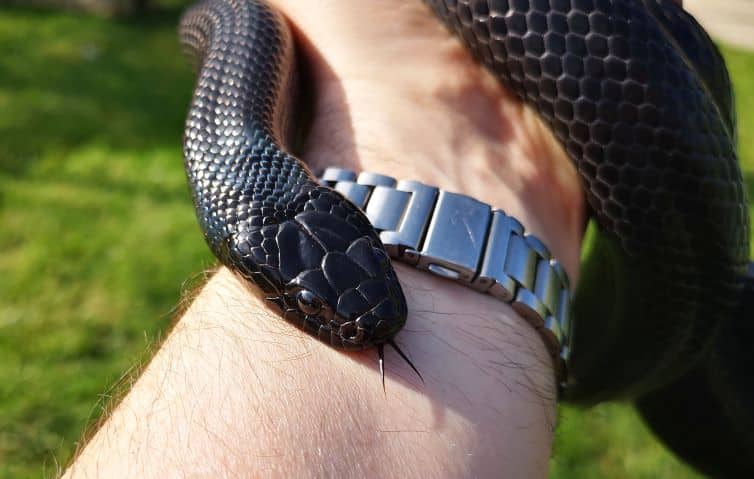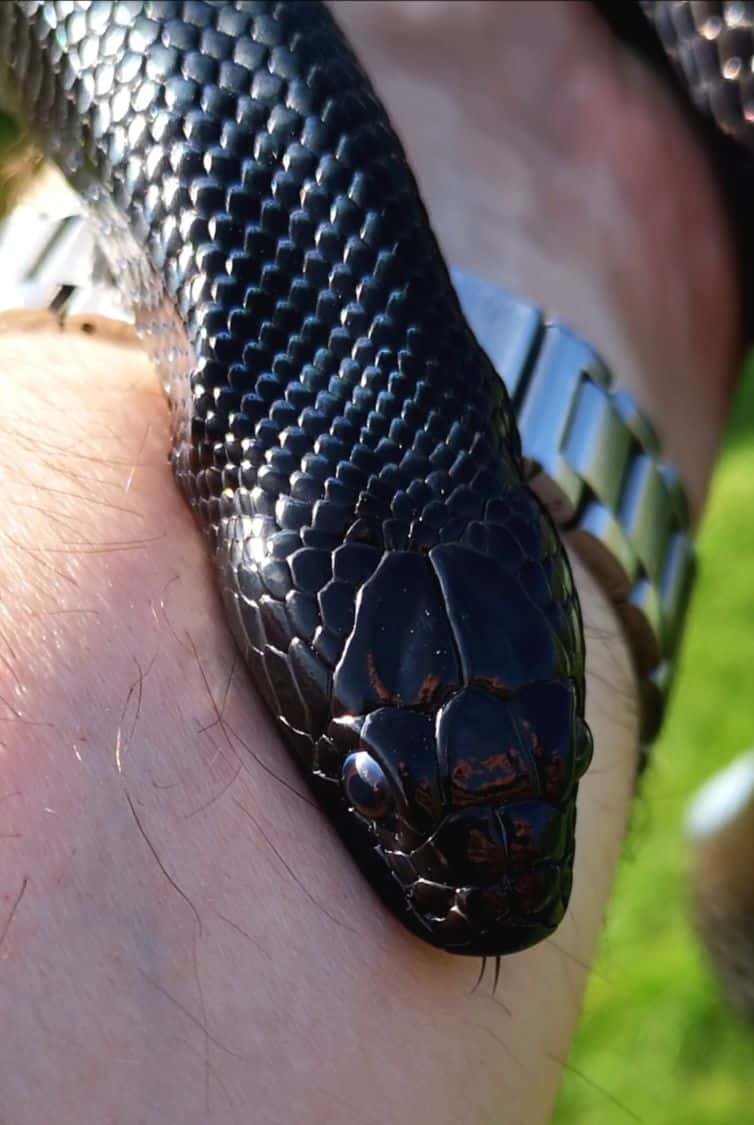 Ebony hatched at a breeder friend's house in Kent on May 13th 2016 and the pictures above were taken on her sixth birthday – 13th May 2022. The pictures below were taken when I first received her back in the summer of 2016 – she was SO tiny!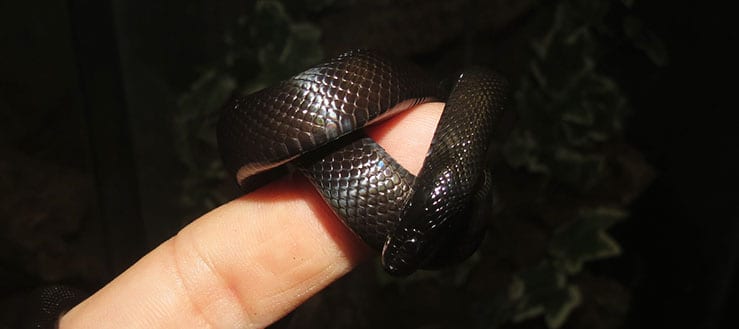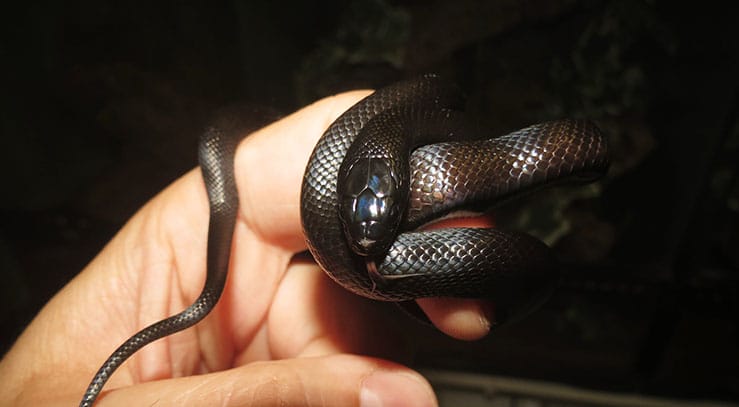 Mexican black king snakes often start their lives with a little bit of yellow spotting on their jet black scales.  Every time they shed their skin the yellow spotting fades a little, so that by the time they are fully grown the spotting is usually completely gone and the snakes are a pure jet black all over and very beautiful indeed.  The 'before and after' pictures below are of another individual I used to own and show how much the yellow spotting can fade in the years between hatching and adulthood: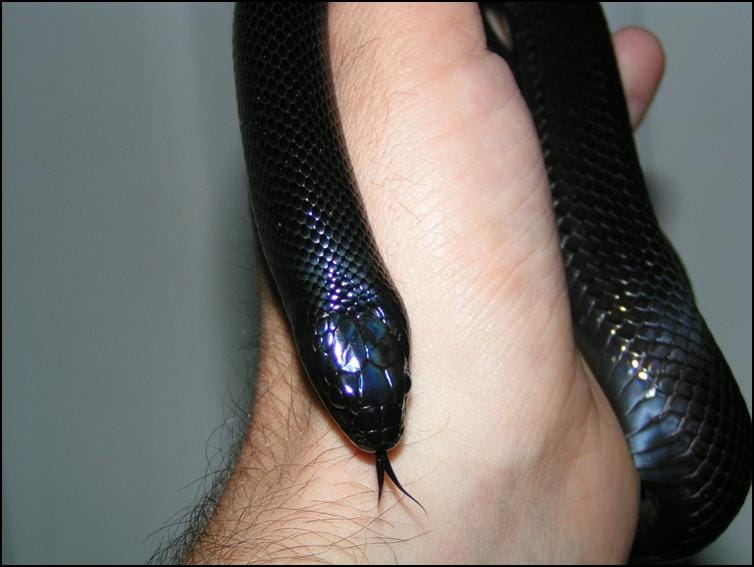 When any snake is preparing to shed its skin, its colour fades and the skin often takes on a very dull appearance compared to its normal colouration.  Also, the eyes cloud over and often look bluish-grey when snakes are preparing to shed their skin.  In Mexican black king snakes this is particularly noticeable as you can see from the picture below!
The bluish tinge and cloudiness of the eyes are caused by the secretion of a fluid between the old outer skin and the new inner skin.  This fluid helps the snake to shed its skin when the time is right, by allowing it to slide off more easily.