These absolutely incredible looking insects are HORSEHEAD GRASSHOPPERS from Peru! I believe them to be the strangest-looking insects I have ever kept and they are one of my favourites too! They resemble stick insects in many ways (and like stick insects they feed on leaves such as bramble and oak) but as they are grasshoppers they have enormously long back legs and can hop surprisingly well considering how thin these legs are! This is a female, which in this species is much larger than the male: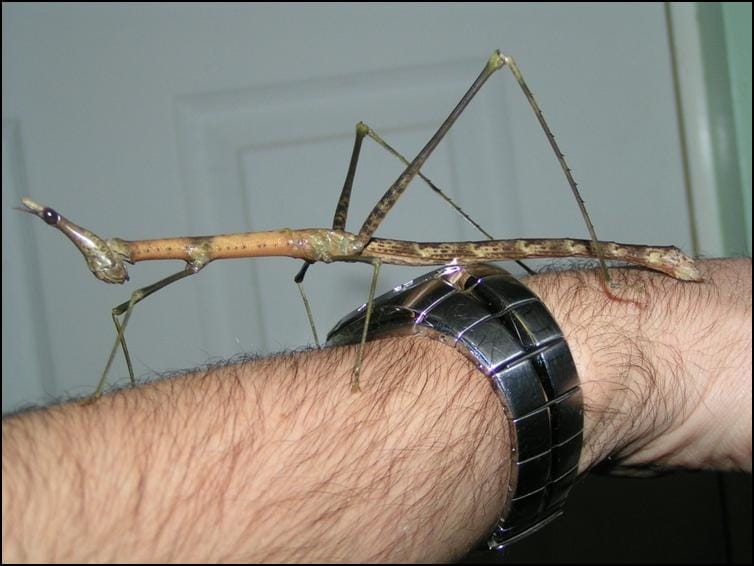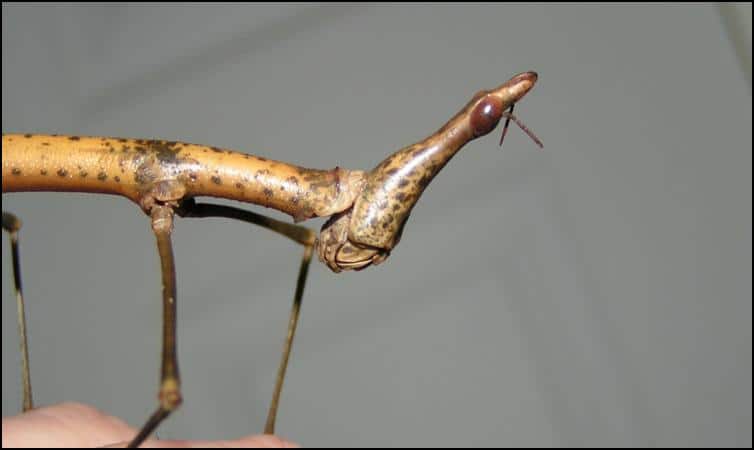 These animals get their common name due to their very unusually shaped heads as you can see above and below, and I think they have a confused kind of facial expression which I think is absolutely brilliant!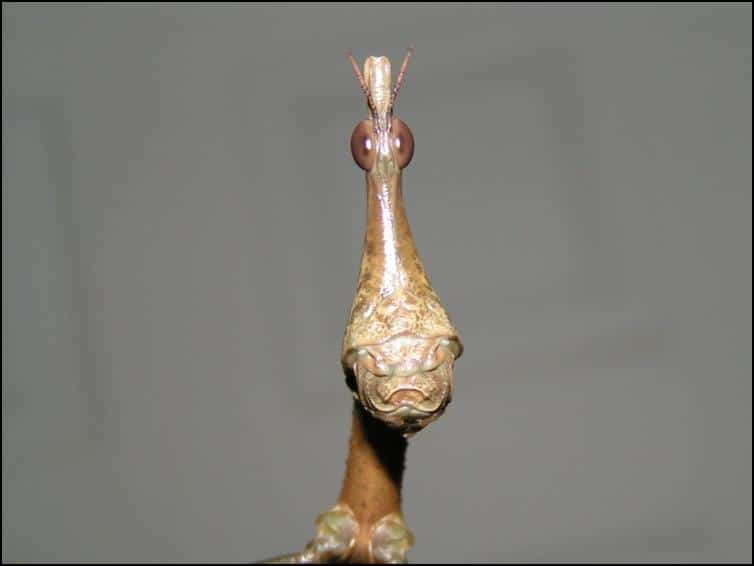 Here are a male and female together, the male being much more slender and a lovely bright green colour all over: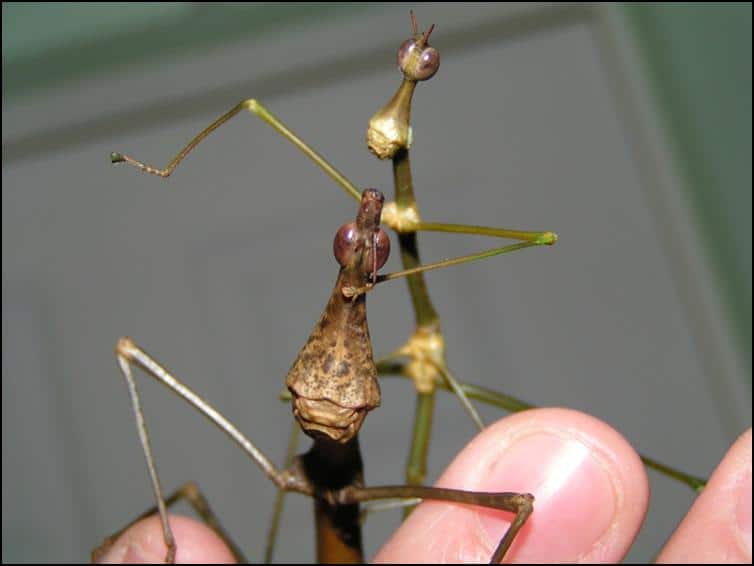 In the picture below the male has his front feet in the female's face, how cheeky!!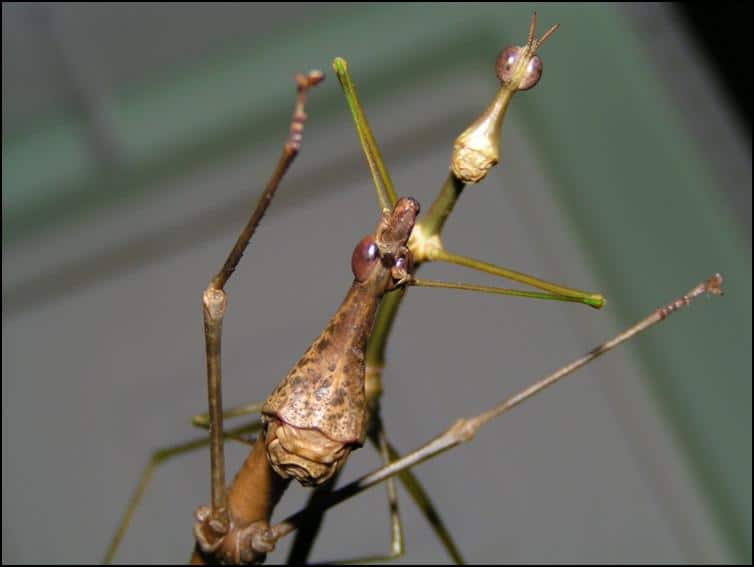 You can see really clearly in the next picture just how much smaller and more slender the male is, and also the colour difference between the two:
The male appears to have an even more 'confused' expression than the female, with his enormous bulbous eyes making him look more like a cartoon character than a real living insect!!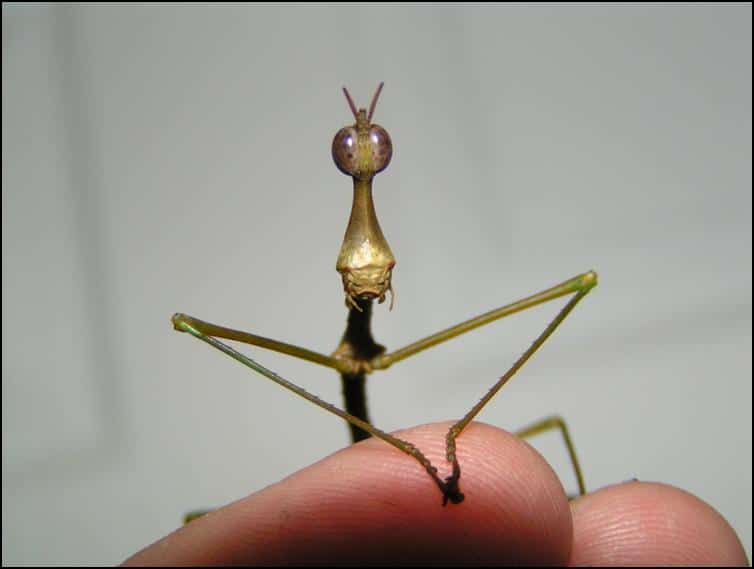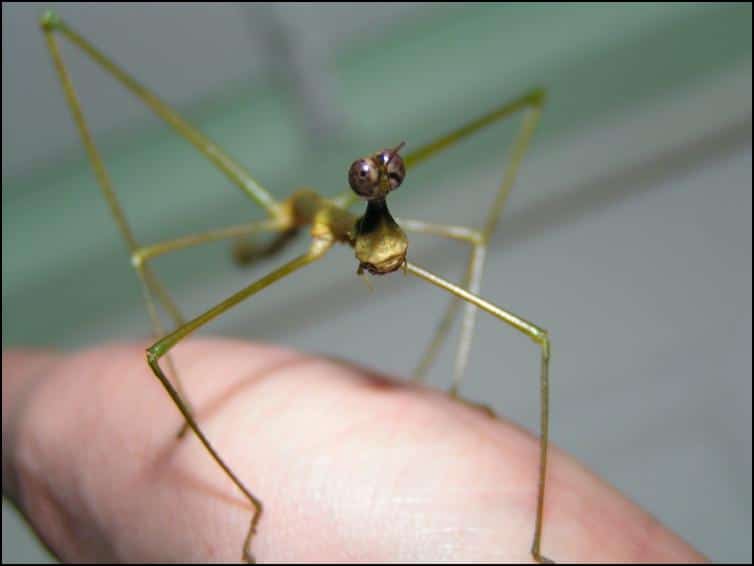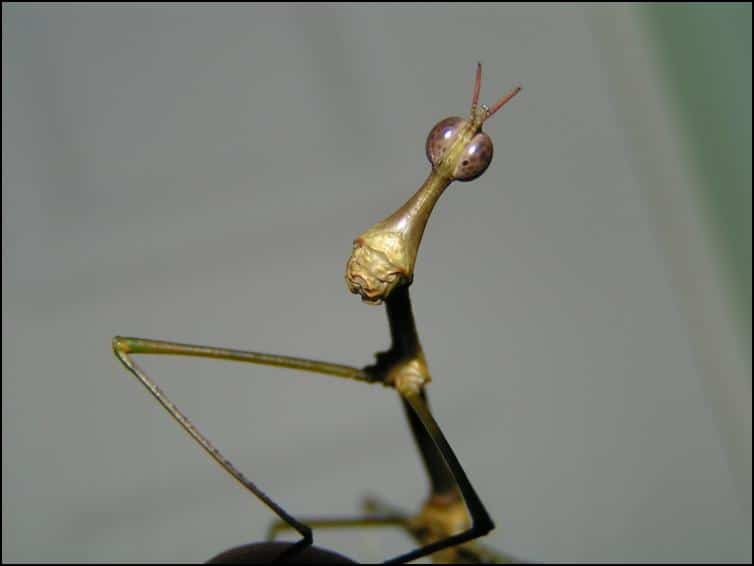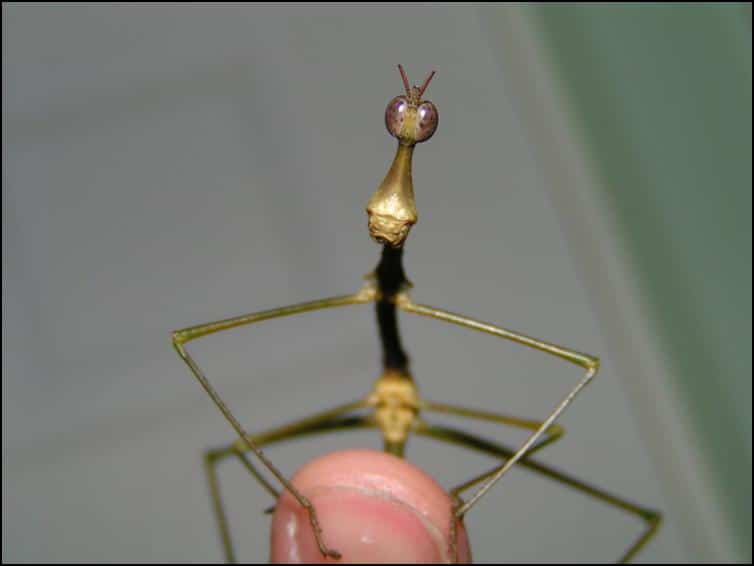 Baby horsehead grasshoppers are extremely cute and I have successfully bred this species a few times now! Here are some pictures of newly hatched babies (nymphs):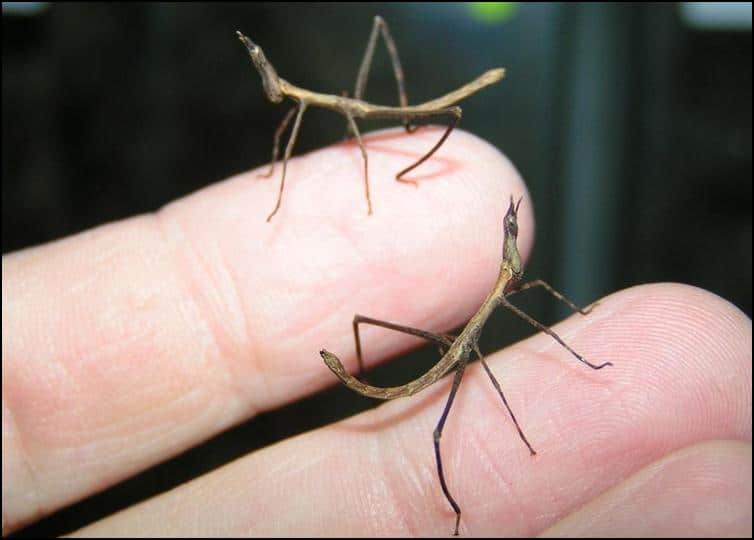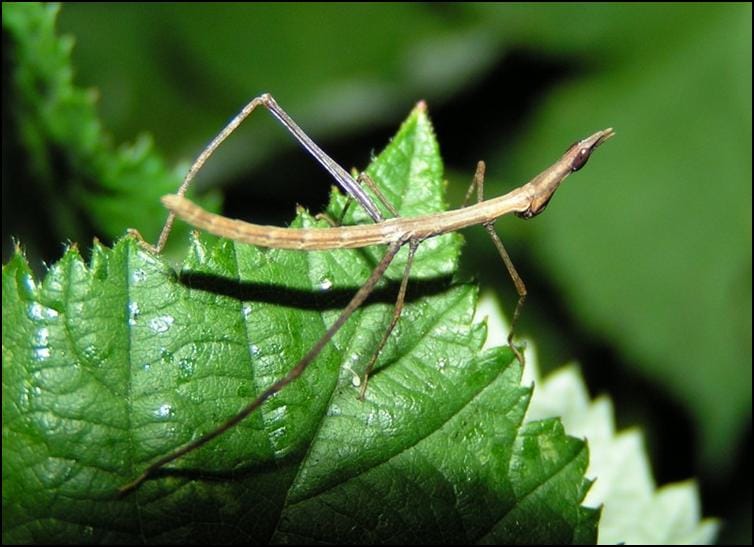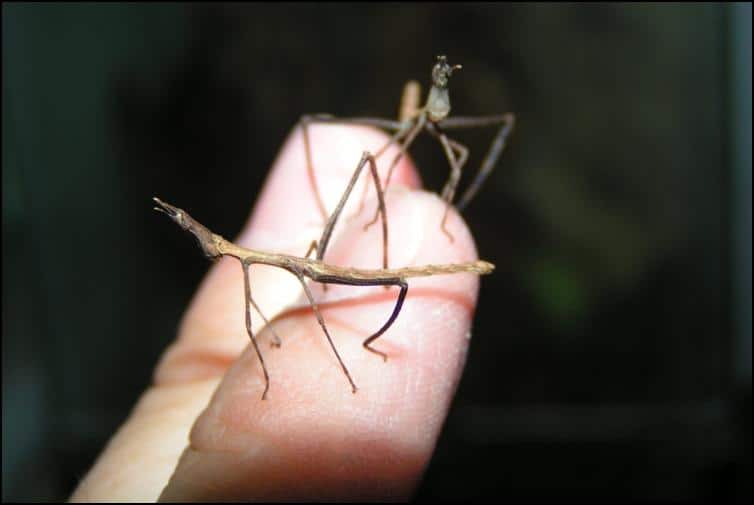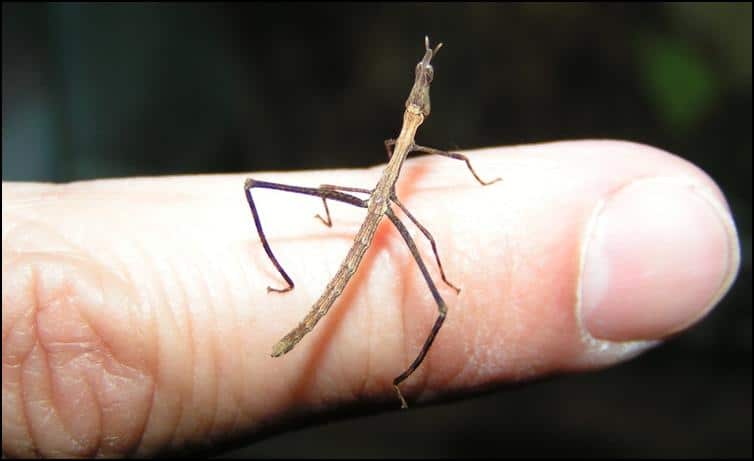 You can see how tiny they are when newly hatched from these pictures but they are astonishingly fast growing! This next picture is of individuals at each of the first three life stages (known as instars), all of which hatched just a few short weeks apart!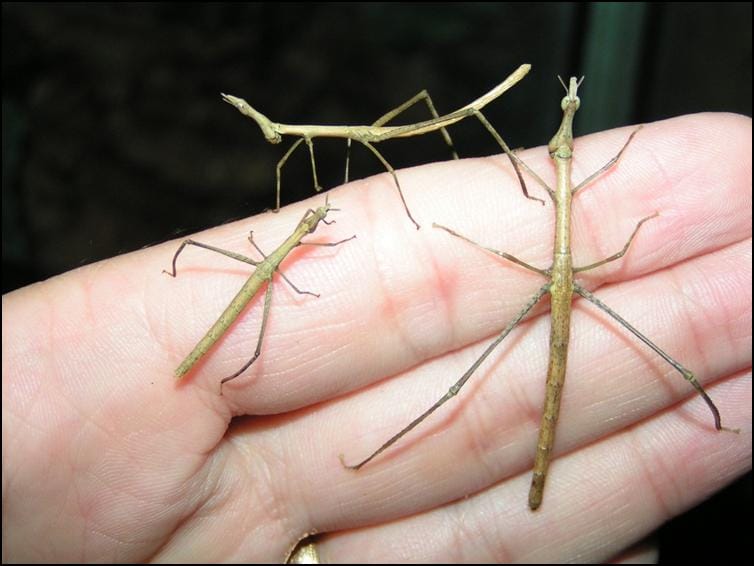 For LOTS more information and many more photographs of horsehead grasshoppers please click HERE!