HORSEHEAD GRASSHOPPERS CONTINUED…
Just four months after hatching they moult for the final time to become fully grown, here is one my first ever 'babies' just four months after hatching and looking fantastic as an adult female!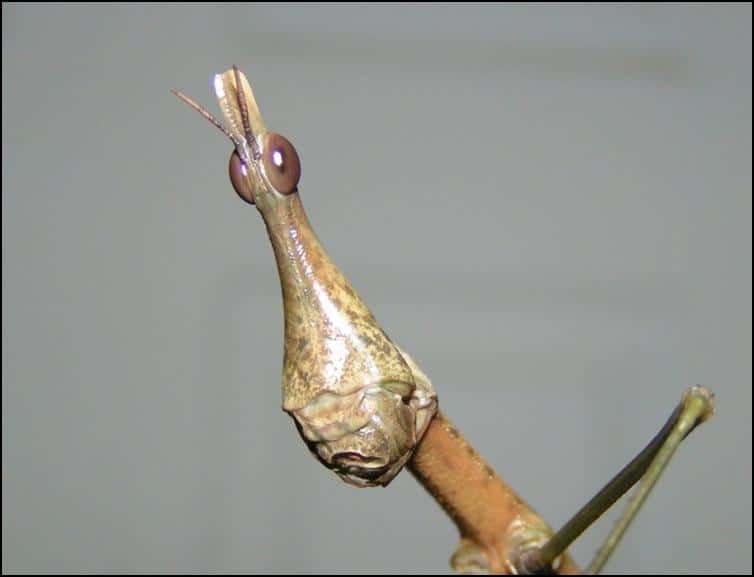 Like all grasshoppers this species grows by removing its entire old exoskeleton in one piece, underneath which a new larger one is ready to take its place! The removed exoskeleton or exuvia looks just like the real grasshopper except that it is empty! Here is an example of a female's exuvia following the final moult to maturity, as you can see it looks amazing!