This fabulous looking spider is Fluffy, a female CHACO GOLDEN KNEE TARANTULA which in the wild would be found in parts of Paraguay and Argentina (including the northern Argentinian province of Chaco, hence its common name).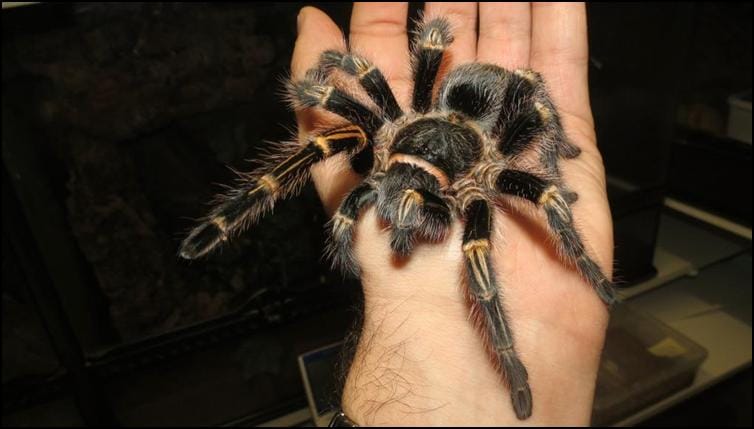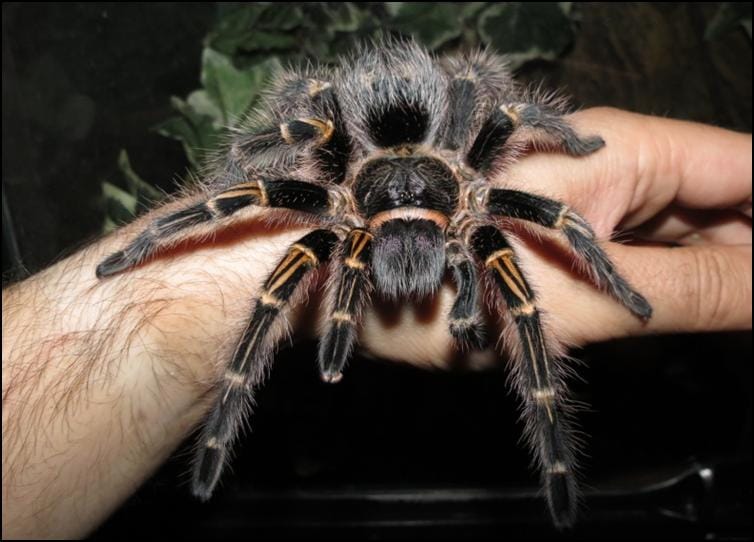 I believe this to be one of the most beautiful tarantula species, with its wonderful golden stripes on its 'knees', hence the other part of its common name. You can see the lovely gold striping clearly in the picture below, which was taken by the very talented Jenny Varley at a macro photography workshop for which I provided all the animal subjects in January 2017!
As well as this lovely picture Jenny also took a couple of others that I really liked – here they are: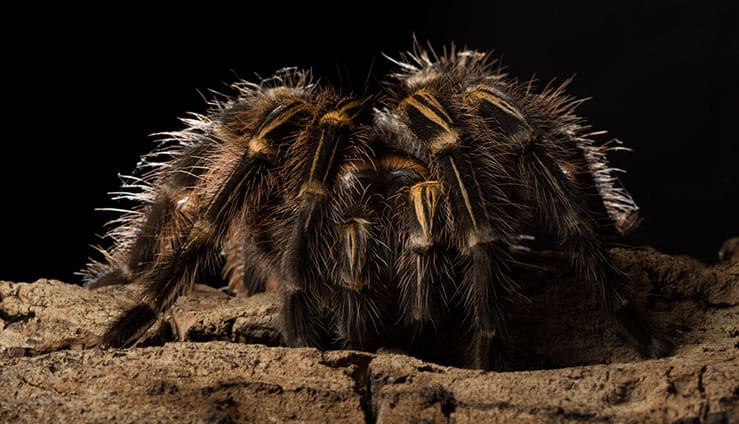 If you like these pictures please feel free to check out Jenny's website, full of truly amazing images of animals in their natural habitats: http://www.jennymvarley.co.uk/
Like all tarantulas Fluffy has eight eyes positioned in a small cluster at the front of the carapace (head area), some of which can be seen here: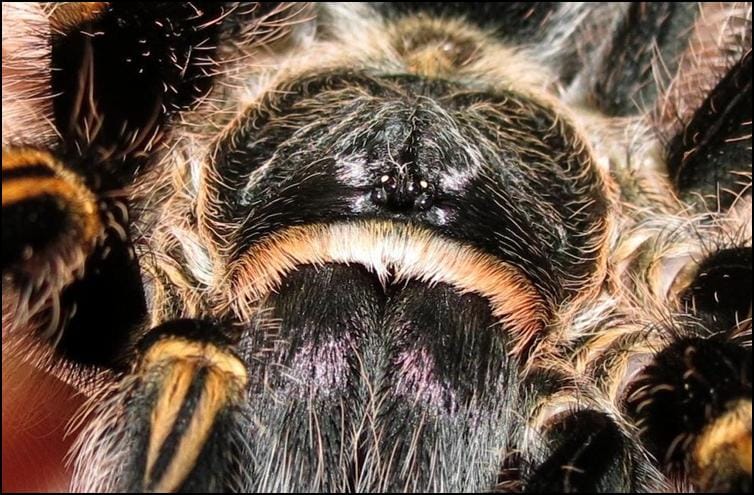 Despite having eight eyes a tarantula's vision is very poor and instead of seeing well they have very sensitive hairs all over their body which are used to detect the tiniest vibrations through the air or on the ground. These hairs provide them with an early warning system when danger (for example a predator) approaches and also the ability to detect prey animals in their environment so that they can rush towards them ready to attack!
Like all spiders Fluffy has to moult periodically. Here is the scene I encountered one time, with Fluffy lying on her back on top of a beautiful silken 'blanket' she had created in readiness for the moulting process:
Tarantulas often appear motionless for a couple of hours or more at the beginning of the process but internally there is a lot going on!  The pictures below were taken several hours later when the old exoskeleton was separating from the new one.  You can see that the thin layer of exoskeletal 'skin' covering the abdomen is visibly loosening as it begins to be removed, hence the ridges which are not usually visible.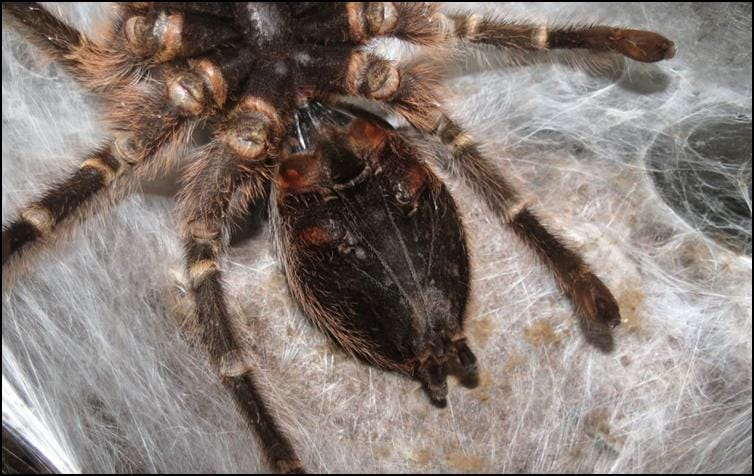 Unfortunately I had to leave the house for a visit after these pictures were taken and I didn't have the option of setting up a time lapse so I sadly missed the chance to photograph the most exciting and interesting parts of the moulting process. When I arrived home several hours later I found that Fluffy had finished, here she is (right) next to her old exoskeleton or exuvia!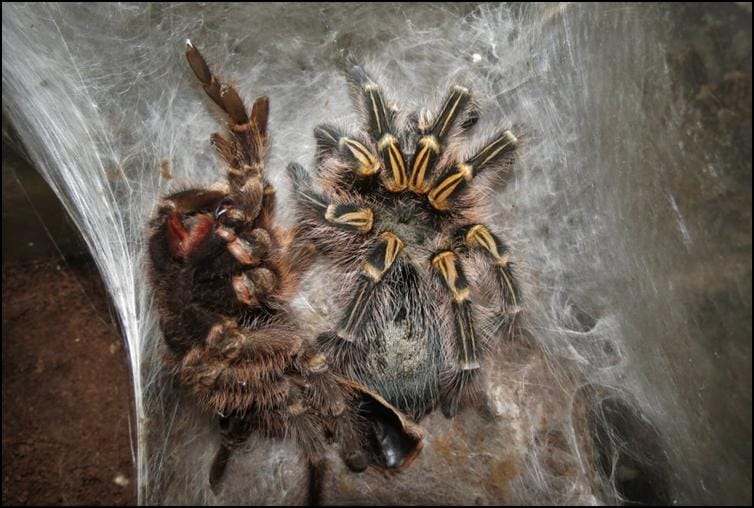 As always her moulted exoskeleton (exuvia) was perfectly preserved and I was able to set it into a great position, looking just like the real thing in fact, so that I can share it with people I meet in schools etc. and use it as an educational resource like all the others I have here. It truly is a remarkable thing and never ceases to amaze me, no matter how many times I see this process happen!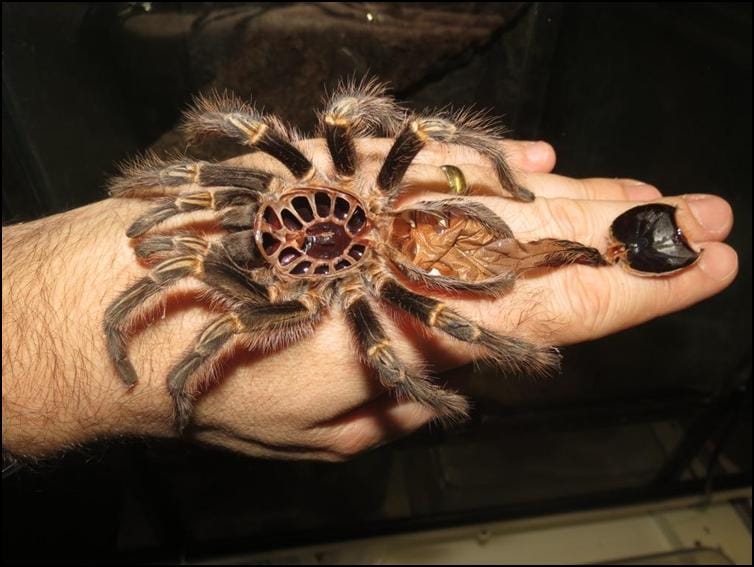 In the two pictures below the carapace (or head area) is in place in the first picture and flipped open in the second, clearly showing the holes through which the new exoskeleton is pulled free during the moulting process!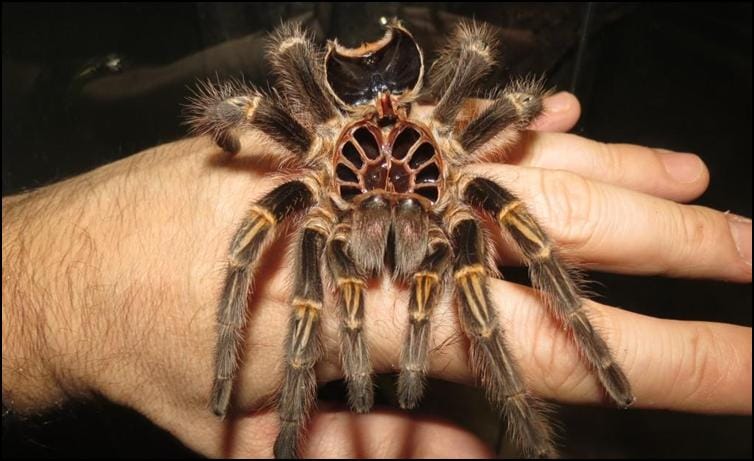 Despite having large fangs and a venomous bite for killing her prey, Fluffy has absolutely never bitten me – the same also applies to all of my other tarantulas. As long as a tarantula does not feel threatened or in any kind of danger it will be very reluctant to bite and I carefully handle Fluffy and all my other tarantulas regularly without any concern for my safety. Despite their fearsome reputation the bite of most tarantulas is not particularly dangerous to people anyway, the effect of their venom being roughly equivalent to a bee sting.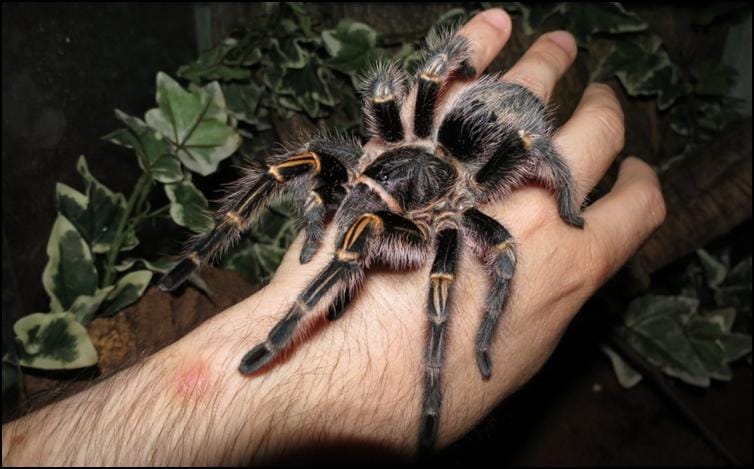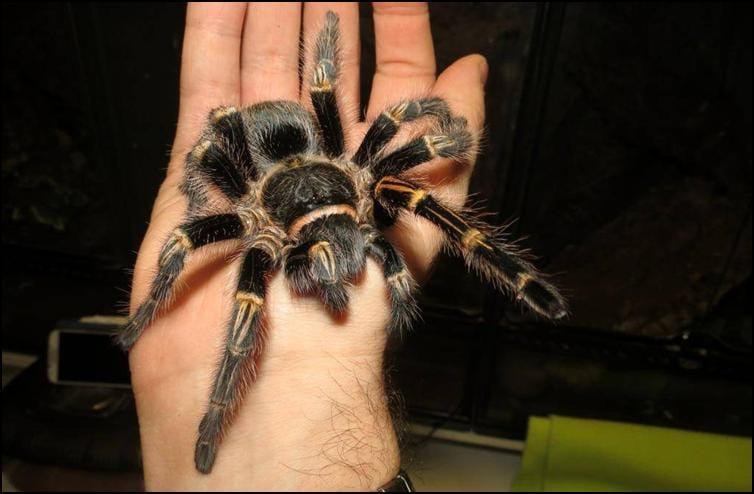 I do not allow other people to handle Fluffy or any of my other tarantulas, partly due to their venom but mainly due to their extreme fragility. If a tarantula is dropped from even a small height the chances of serious injury or death are very high due to their delicate abdomen, which can easily rupture or even burst when it comes into contact with any surface following a fall. Fluffy and my other tarantula friends are far too important to me for this risk to be taken!