This fantastic looking creature is named Malt and is a GIANT VINEGAROON or WHIP SCORPION known by the scientific name Mastigoproctus giganteus. This species is found in the southern and south-western USA and is the largest known species of vinegaroon in the world!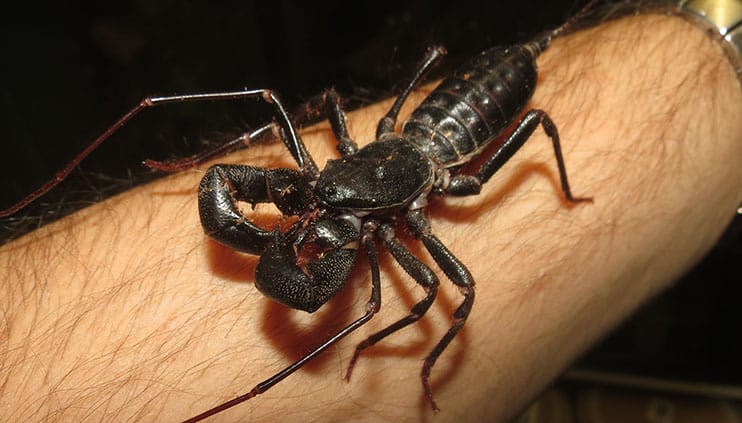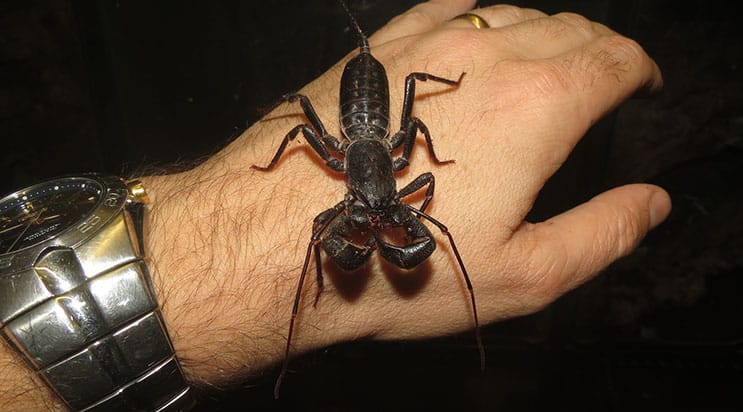 The name vinegaroon comes from the fact that these remarkable arachnids are capable of squirting acetic acid (which is what gives vinegar its distinctive smell) from their abdomens to scare away predators! The other common name of 'whip scorpion' refers to the whip-like 'tail' at the back end of the body which is clearly visible in the pictures below: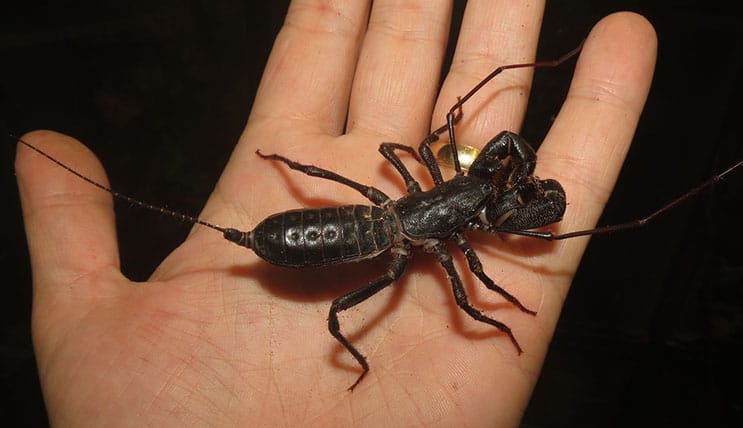 There are many species of vinegaroon or whip scorpion living in the warmer countries of the world and whilst most are found in rainforests and other humid environments this species is often found in much drier habitats where it has to spend much of its time during the dry season underground to prevent its body from drying out.
Despite their fearsome appearance vinegaroons are in fact non-venomous and actually quite harmless. As well as their tail 'whip' they also have whip-like front legs which are in fact used more like antennae than actual legs. Their eyesight is very poor and these sensory legs help the vinegaroon to feel its way around its environment and to detect the movements of the small animals which it eats. They are very clearly visible in these pictures of one of my juvenile giant vinegaroons: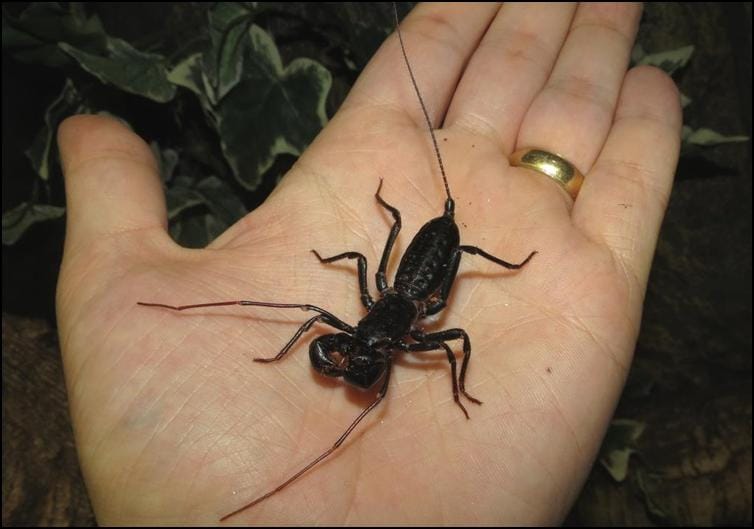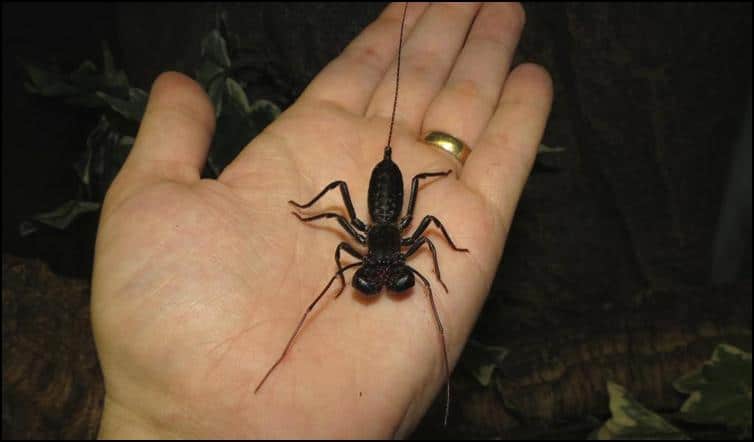 At the front of their body vinegaroons have very strong pedipalps which are very much like a scorpion's pincers. In the next three pictures you can clearly see the difference between how the pincers look whilst they are at rest (curled up and looking a bit like big boxing gloves) to when they are fully extended and looking very dangerous indeed! They can close these pincers shut surprisingly quickly and any small animal which gets in their way will not have a chance to survive if it gets caught by them!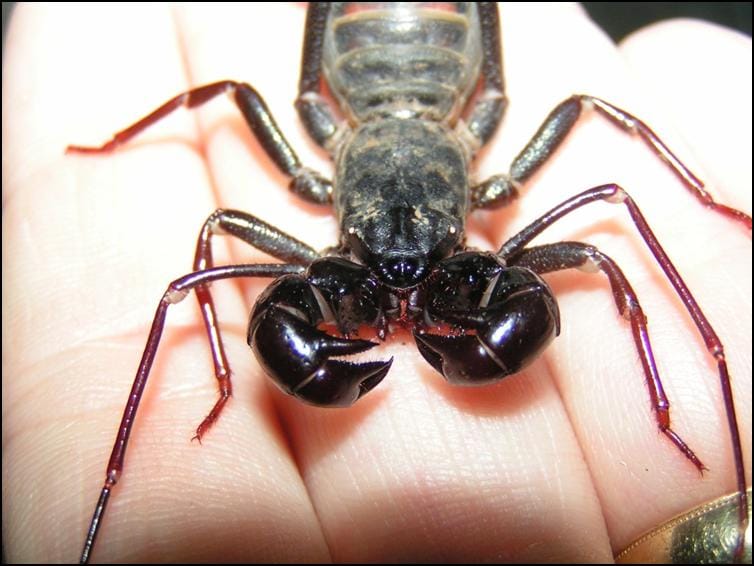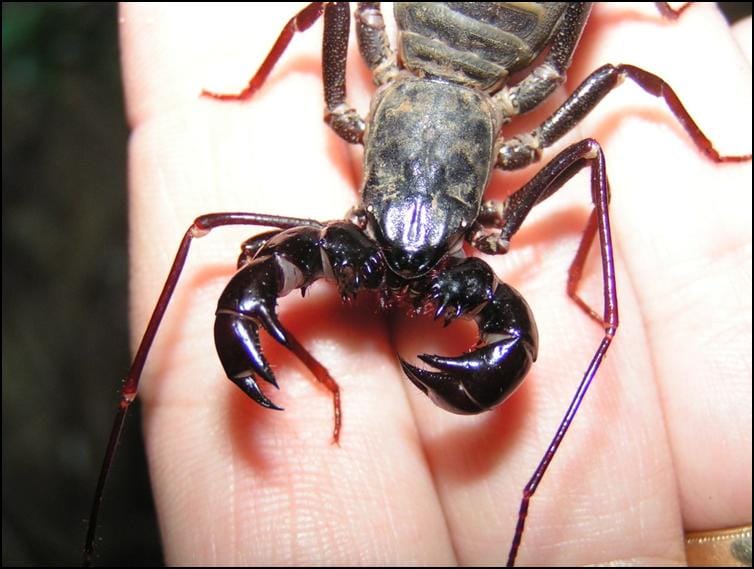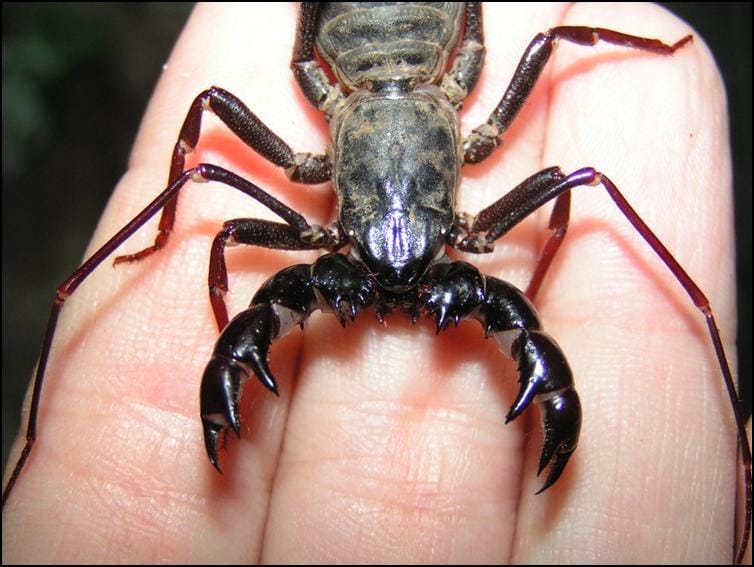 These pincers look even more impressive when they are raised into the air as you can see below and in my opinion give vinegaroons the appearance of something which you'd find in a science fiction film rather than in our world's rainforests or deserts!