This incredible looking beetle is a huge male RHINOCEROS BEETLE of a species known only by its scientific name Chalcosoma chiron. It has three very large horns (and one smaller one) as you can see below!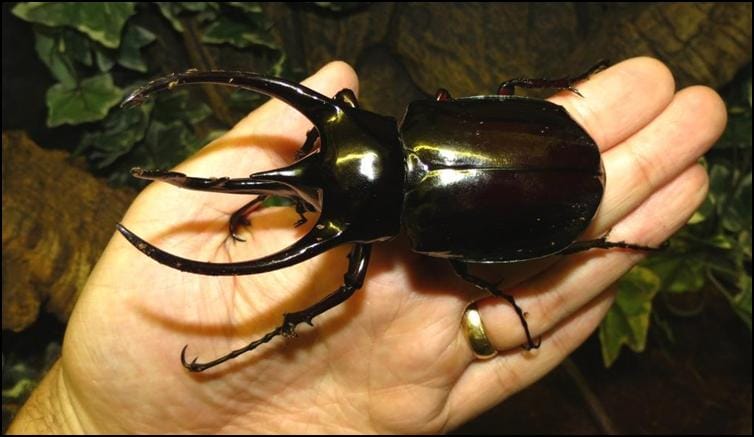 These beetles come from southeast Asia, especially Malaysia & Indonesia, and feed on fruit. The males will fight each other over females using their horns as weapons, and the winning male will usually be the one with the largest and strongest horns. It is said that for their size these beetles are one of the strongest animals on earth!
Some males have much larger horns than others and are known as major males, whereas those with smaller horns (like the one below) are referred to as minor males.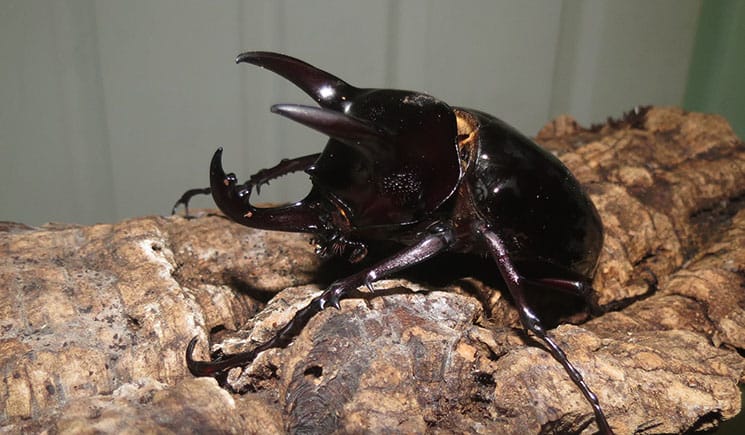 The female beetle of this species is much smaller than the male and does not have any horns at all, as you can see below, but she is still beautiful and has an almost velvety feel to her wing cases.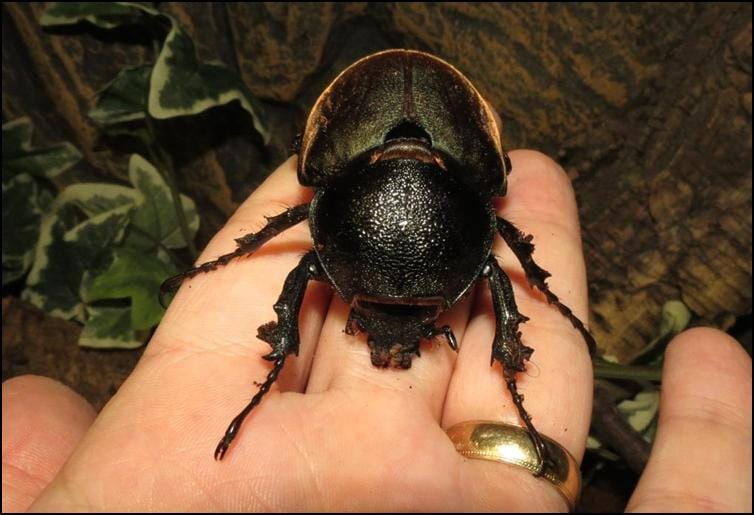 All beetles start their life cycle as a larva, or grub, and in the case of the world's largest beetle species these grubs can get to a very large size before pupation. Most grubs start off in life very small as you can see in the picture below: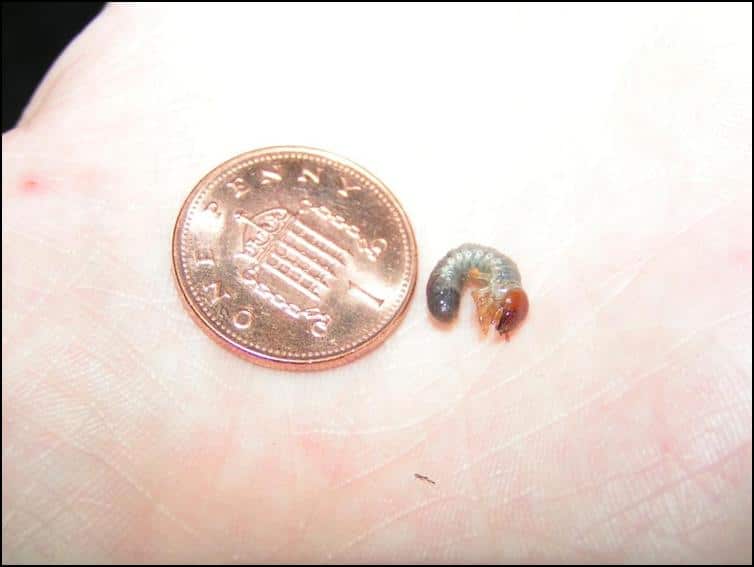 Their growth rate can be incredibly rapid, and as an example the pictures below show grubs of the same species of beetle at just a few months apart!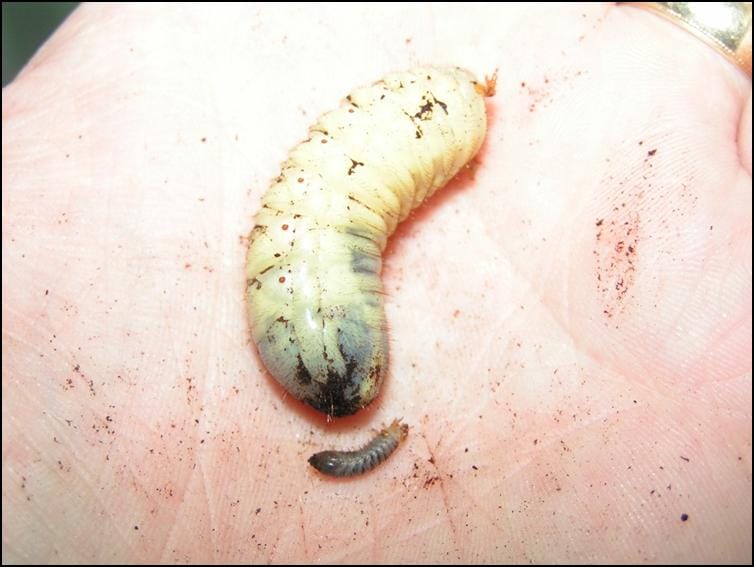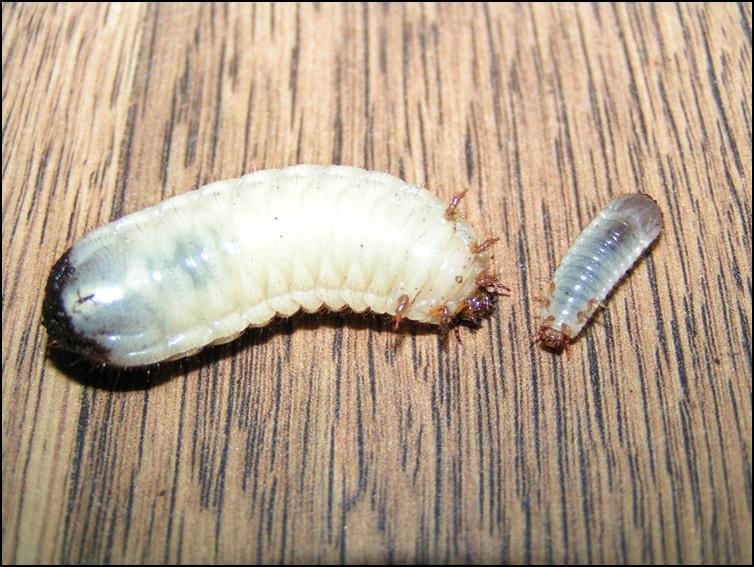 As you can see in the picture above, many grubs have very sharp jaws which they use to chew through the rotten wood in which they live and on which they feed. They can bite quite hard if they feel threatened and for this reason larger ones need to be handled very carefully!
The grub pictured below is one of the largest I have kept so far, and belongs to a very large species called the elephant beetle which comes from southern Mexico and central America!