These remarkable insects are GIANT LEAF INSECTS, scientific name Phyllium giganteum, from the rainforests of south east Asia. In my opinion leaf insects are among the animals with the most incredible camouflage in the animal kingdom, looking SO much like leaves! They are sometimes known as 'walking leaves' and they use their truly astonishing camouflage amongst the leaves of the rainforest trees to hide from predators.
It truly is amazing to see these animals move, as it really doesn't look like they should be able to move at all! They can be surprisingly active when handled, even at this large size, whereas they spend much of their lives in the wild staying completely still when amongst the leaves! Their camouflaging ability really is absolutely astonishing as you can see here: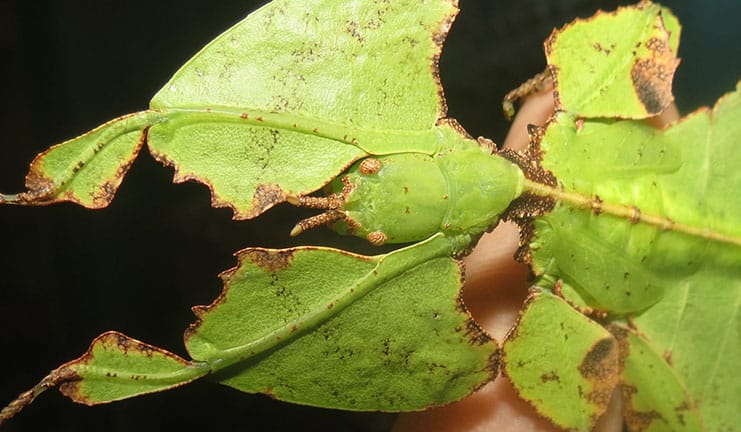 The individual below is a subadult, meaning that she has one moult of her exoskeleton to go before she is fully grown. If you look at her abdomen you will notice that she doesn't yet have large wings covering it, in fact her 'wings' at this stage are just buds which you can see at the base of the abdomen just inside her middle and rear legs!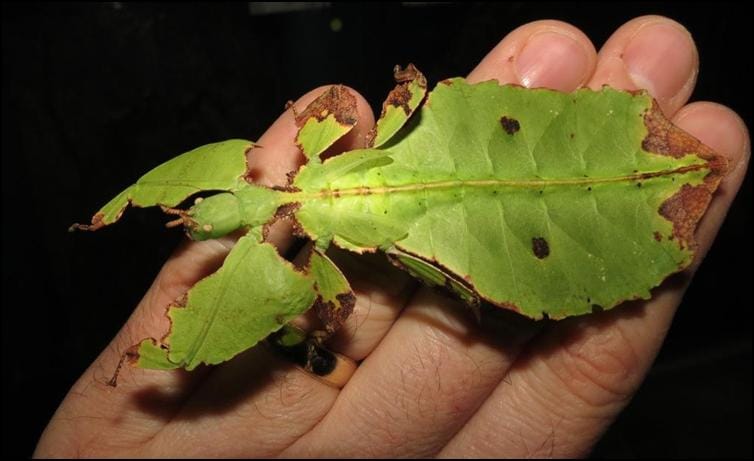 Interestingly, male giant leaf insects are very rarely found in nature, and this species is able to reproduce by parthenogenesis. This means that the females can produce fertile eggs even in the absence of a male, and that all the babies will be female! The females produce eggs or ova which have a very unusual shape, as you can see below:
These ova take approximately 5-6 months to hatch and the nymphs (babies) are just like small versions of their mother, albeit somewhat more angular in appearance! The picture below is of nymph at just a few weeks old: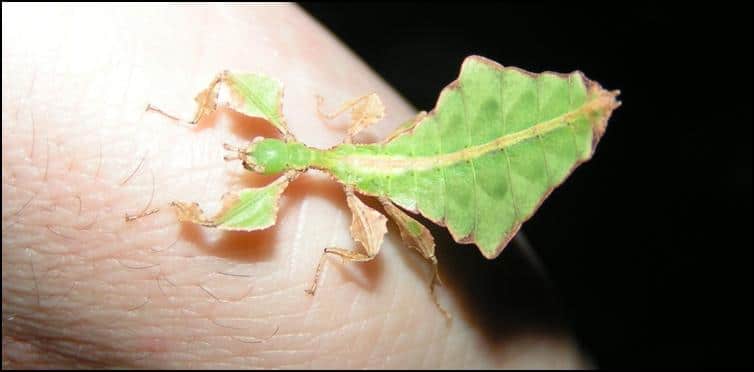 These nymphs are more developed but still retain their somewhat angular appearance: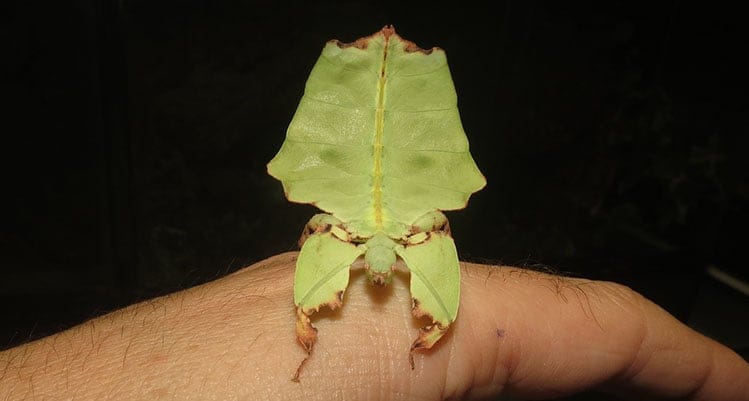 These nymphs are a little older and looking far less angular and even more like their mother!