GIANT FLORIDA KATYDIDS CONTINUED…
The tiny nymph in the picture directly below is cleaning one of its rear legs, they do this by lifting them into their mouthparts. You can also see above how unfeasibly long their antennae are!
As the nymphs develop they begin to look more like miniature versions of the adults and they are incredibly fast growing! These nymphs are only just a little over 3 weeks old and they look so different from their newly hatched colours already!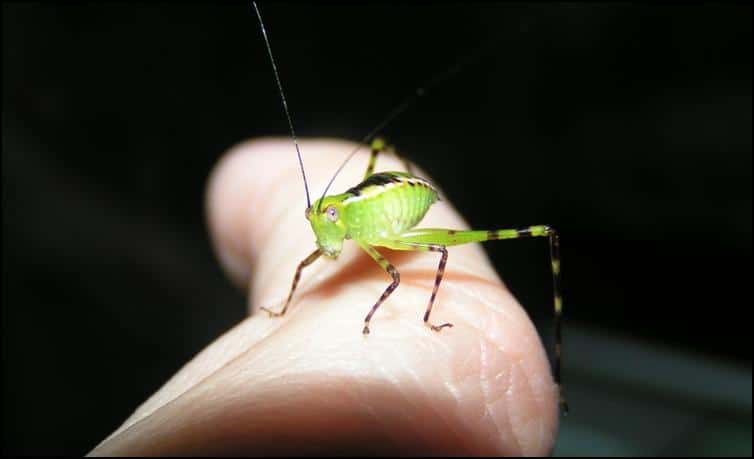 The individual below is about 5 weeks old and although not yet fully grown it is a considerable size already. Apart from their size difference the only other real difference between nymphs at this stage and the adults is that they don't yet have their wings, which develop in the final few weeks of their life cycle following a couple more moults.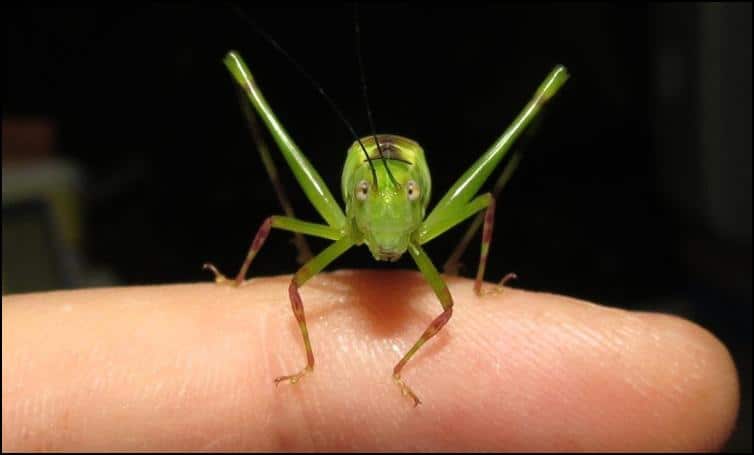 You can see the significant difference in size between a newly hatched nymph and a 7-week old sibling nymph here, they really are a remarkably fast growing species!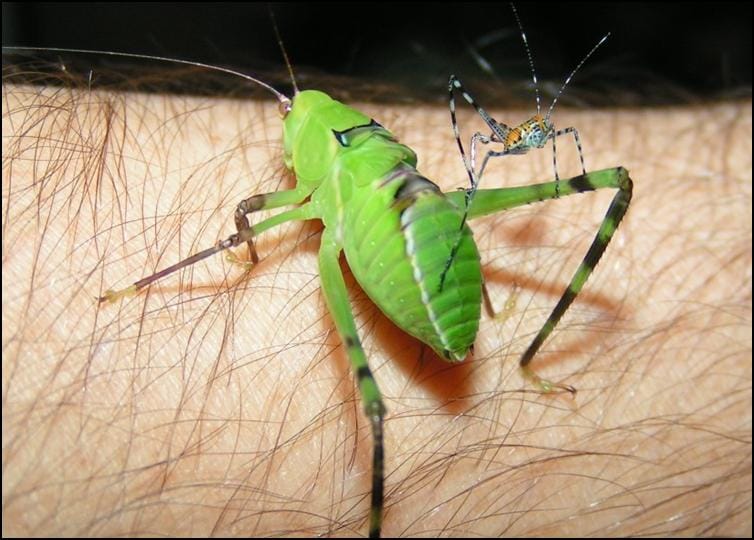 Whilst the newly-hatched nymph might look tiny when compared with its 7-week old sibling this is nothing to how small it looks compared to its mum, below! To think that within about 10-12 weeks this tiny nymph is going to be as big as its parents is truly an amazing thing!
My first ever baby katydid matured a mere 73 days (so just over ten weeks) after hatching! Here he is, a very beautiful adult male!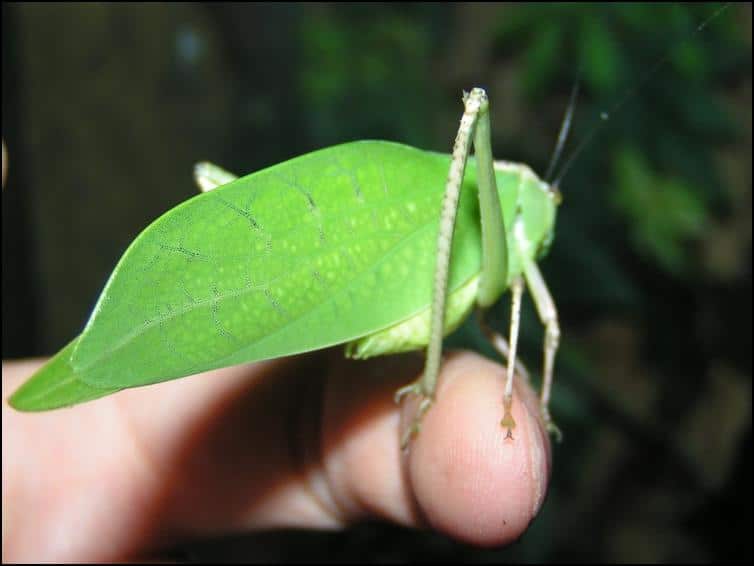 It is an absolute privilege to be able to watch these remarkable and beautiful insects grow from such tiny beginnings, I'm sure you can see why!