These scorpions are commonly known as DESERT HAIRY SCORPIONS and are the largest scorpion species found in North America. For this reason they are also sometimes known as giant desert hairy scorpions or the Arizona desert hairy scorpion, as they are found in Arizona as well as parts of Utah, Nevada, California and northern Mexico.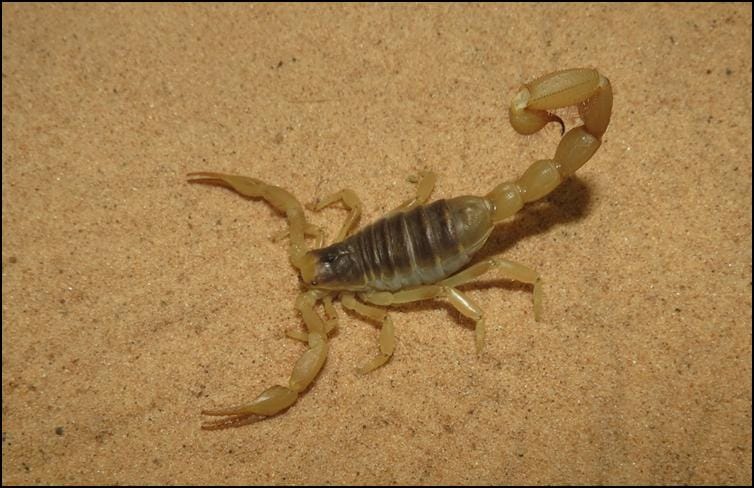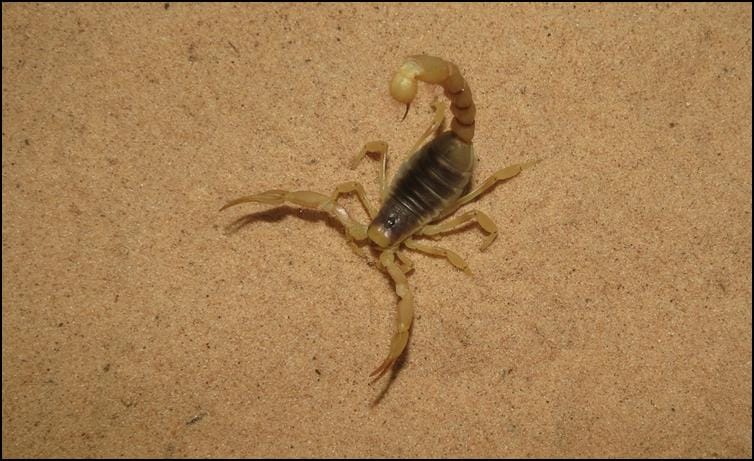 They are known as hairy scorpions as they have brownish hairs all over their pincers, legs and 'tail', used to detect the vibrations of potential prey animals. You can see some of them here: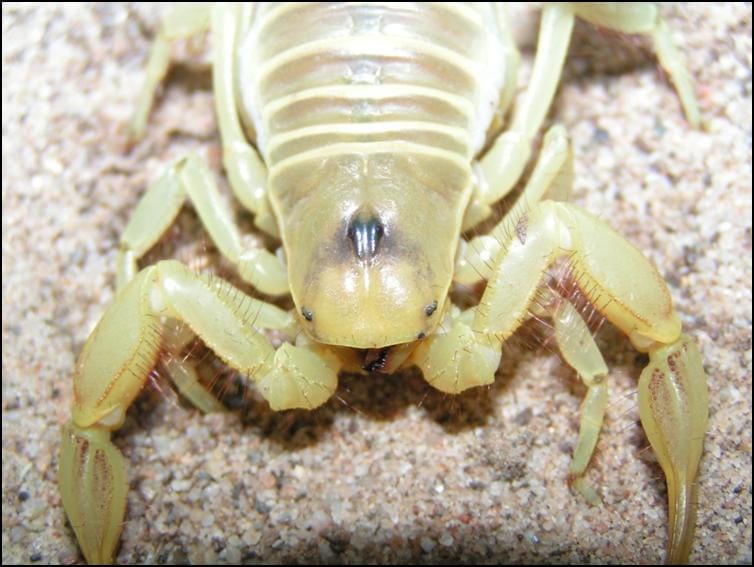 This is a burrowing species by nature but they are often found resting under rocks above ground during the daytime, whereas at night they can be found actively hunting on the ground for large insects, spiders and small mammals. They are a particularly active species and, quite unlike my very calm imperial scorpions, are also known for their aggression. For this reason this is a species I personally choose not to handle because, whilst heir venom is not especially toxic compared to some scorpion species, a sting would still be quite painful and I am not prepared to take the risk!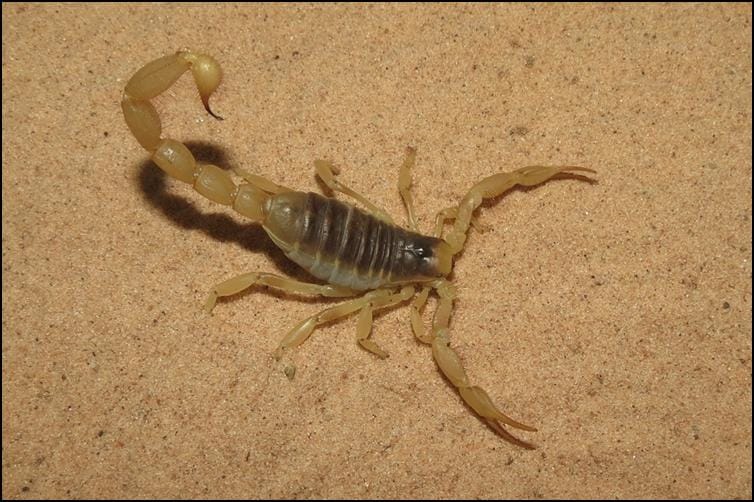 I have just once had success with breeding this species. The female looked incredibly swollen shortly before giving birth to her babies:
Unlike my imperial scorpions, which have always given birth to 20+ babies at a time, this particular female desert hairy scorpion gave birth to a very small brook of just six babies, albeit quite large babies compared to the smaller imperial scorpions I am used to seeing! Like all scorpions the mother carries them around on her back for the first week or so of life which is always fascinating to see!