This beautiful spider is an adult female BRAZILIAN BLACK TARANTULA named Midnight. As you can see from these pictures, she is a beautiful velvety jet black colour over her entire 12 – 13cm leg span and truly very beautiful to behold.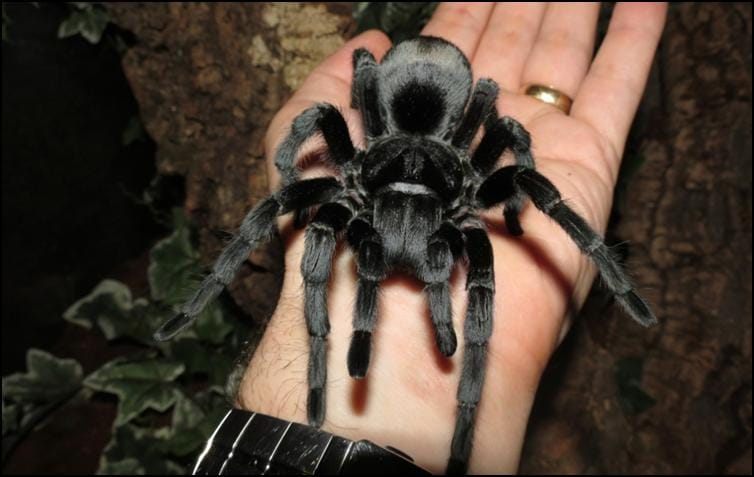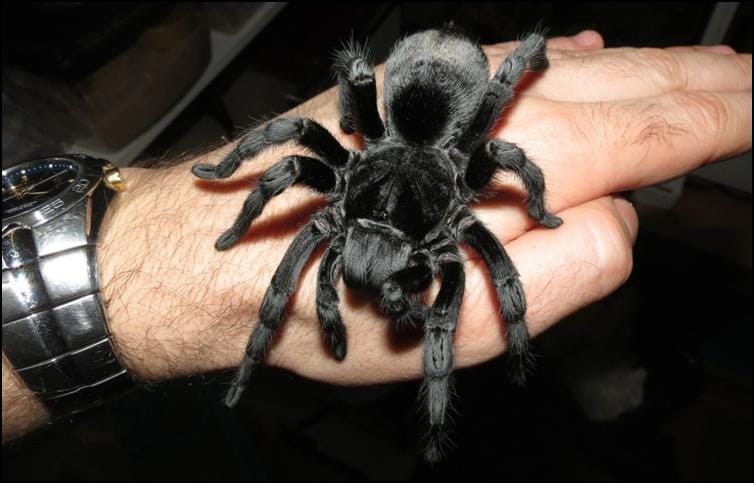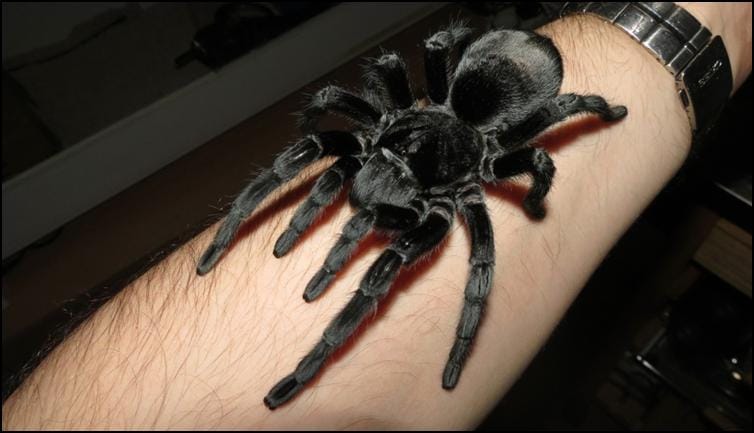 I meet many many people who have a significant fear or anxiety towards spiders but many of these people find Midnight so beautiful that they don't mind her so much! I think this is in part down to her glossy velvety body but also because she is very docile and slow moving, unlike the spiders we very often find in our homes here in the UK!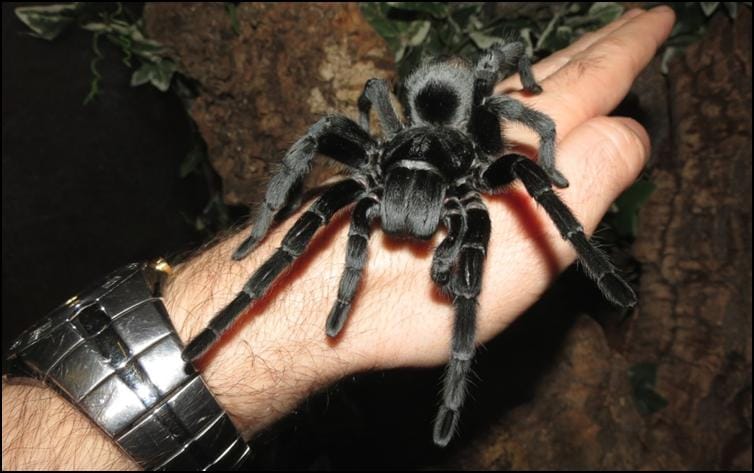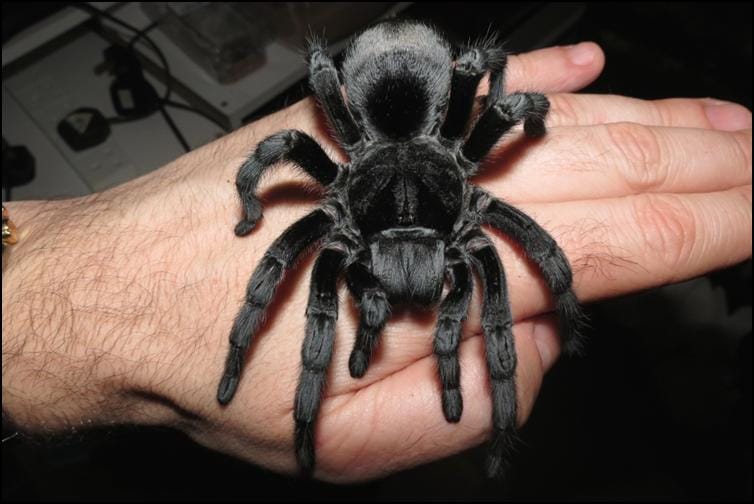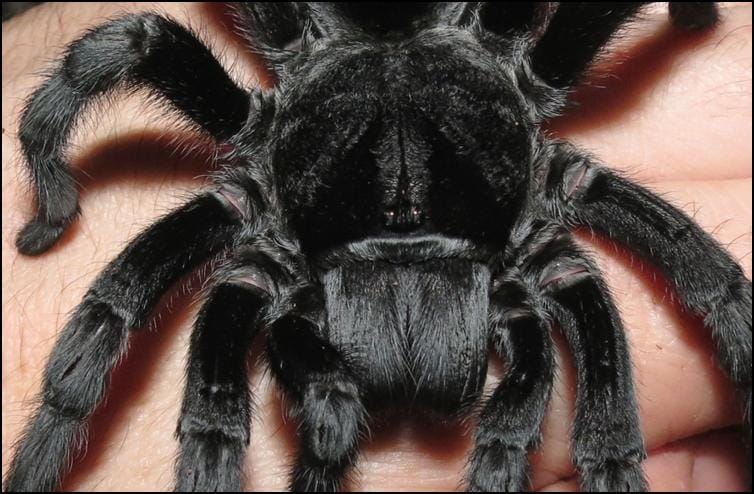 Back when I purchased Midnight in July 2011 she didn't look anywhere near as black or as beautiful as she does now, as well as being a whole lot smaller (around 3cm leg span) as the pictures below demonstrate!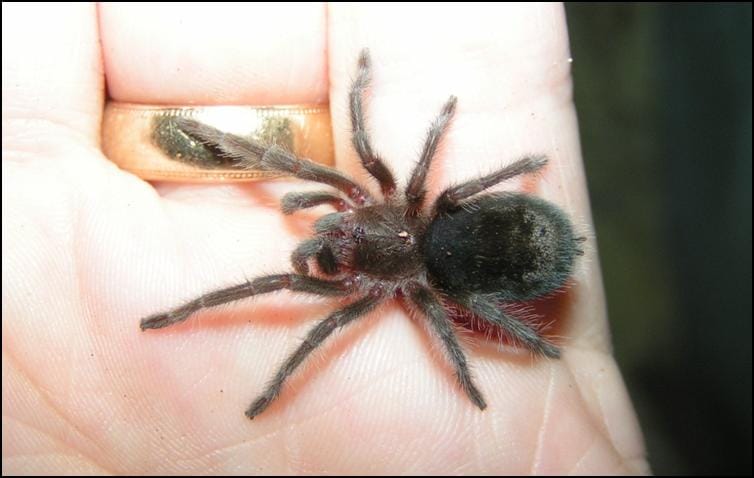 Soon after acquiring her as a very small juvenile in the summer of 2011 I ran a competition both on my website and in the local press to find a suitable name for her. My choice of Midnight may not have seemed particularly appropriate based on her colouration at the time but it certainly is now! My thanks to Emma Gibbons and the rest of the staff and children of Westlea Primary School's breakfast and after-school club for this brilliant suggestion!
Like all tarantulas Midnight has to moult her exoskeleton regularly during her development and way back in early October 2011, when she moulted for the first time since I had bought her, I was fortunate enough to catch her in the act! Here is the scene which greeted me: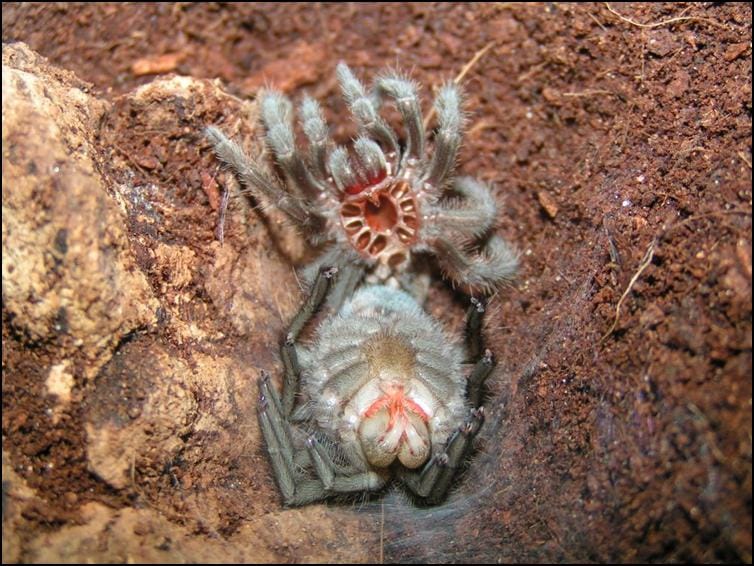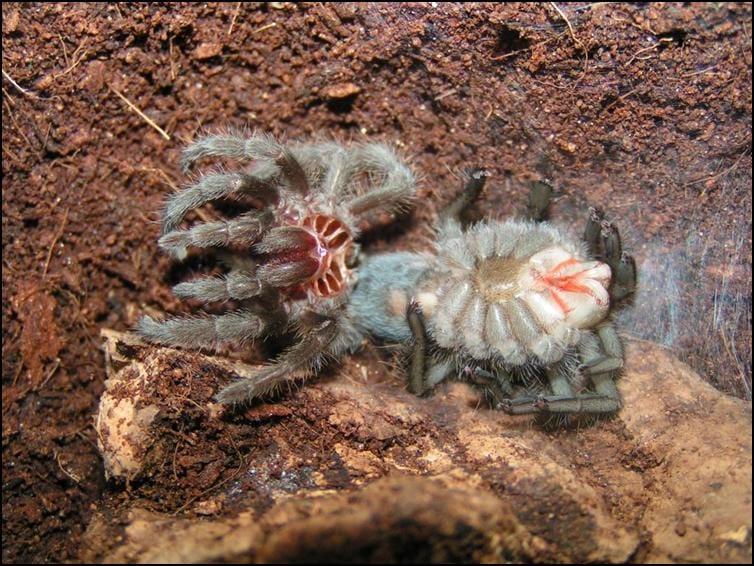 As you can see I caught Midnight just at the end of the moulting process whilst she was lying on her back resting. At this stage the body is very soft and vulnerable to damage so it must not be touched or disturbed any more than is necessary at this time. Within a couple of hours she had turned over and was stood in a resting position which just happened to be over the top of the old exoskeleton (exuvia):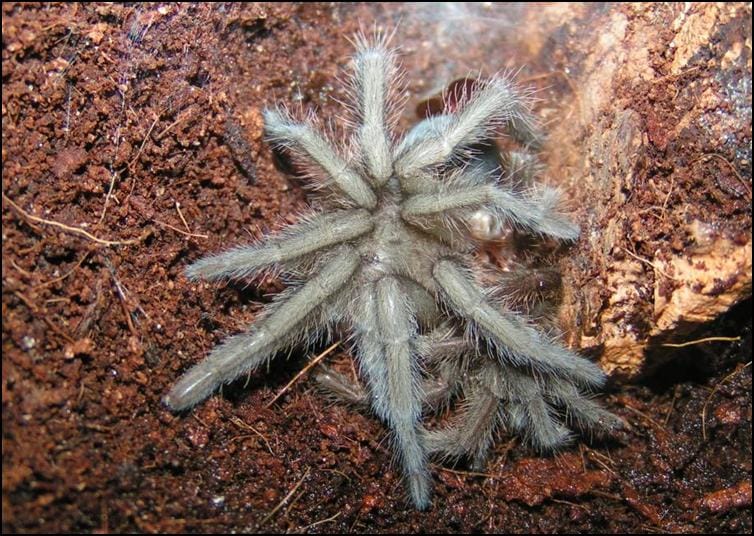 At about 36 hours post-moult the body colour had darkened up quite significantly: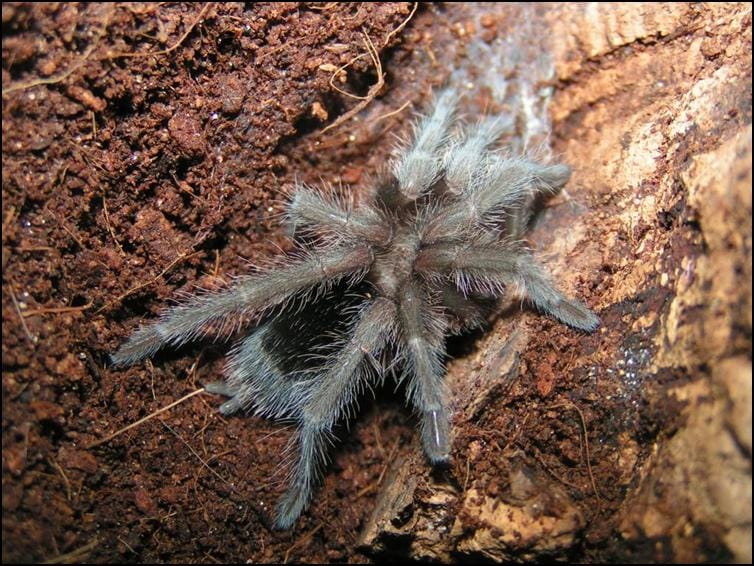 This is the scene which greeted me following a much more recent moult: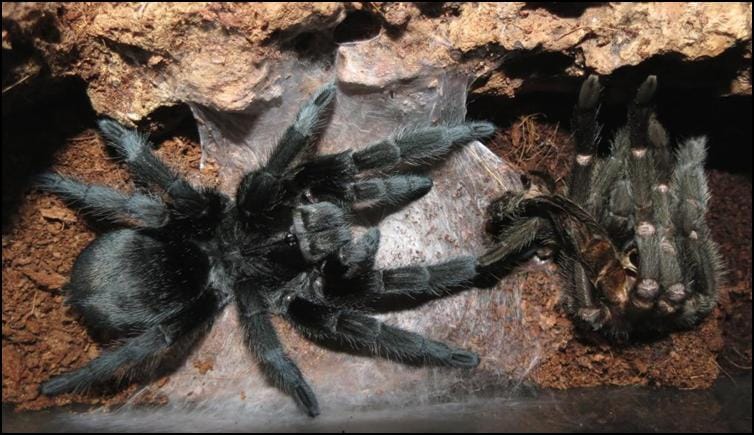 Here she is soon after moulting, looking absolutely beautiful!