This beautiful praying mantis is an adult female of a species known as Hierodula majuscula, commonly known as the AUSTRALIAN KING MANTIS or GIANT RAINFOREST MANTIS, originating as the name suggests from the rainforests of north-eastern Australia.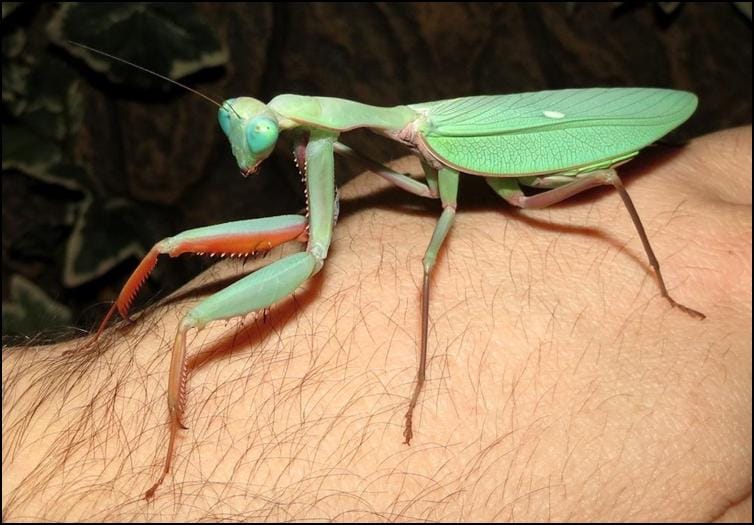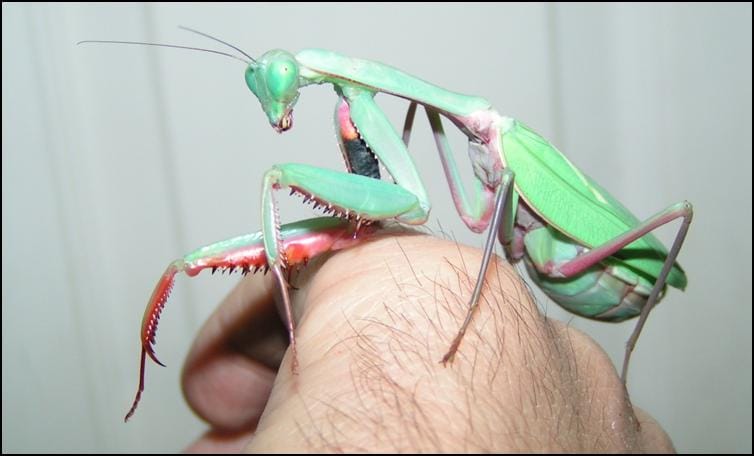 Like all praying mantises this one uses the very sharp spines on its powerful front legs to capture its live prey, you can see how sharp these spines are in the pictures below: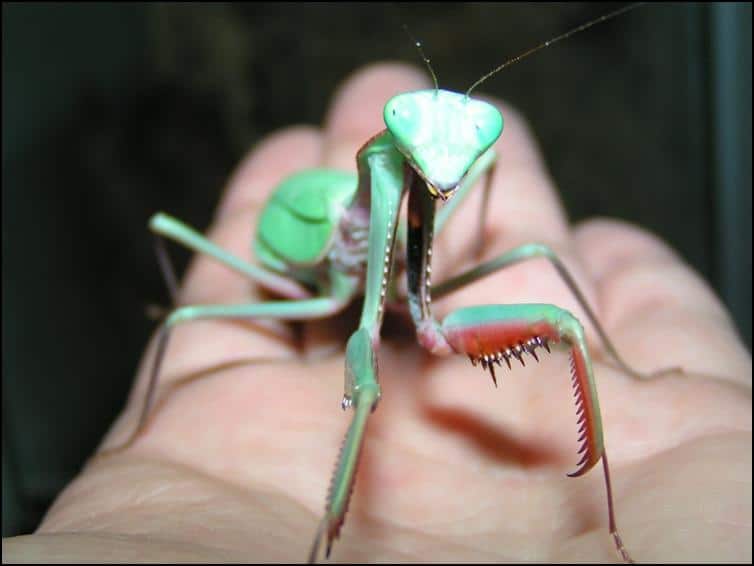 The picture directly above also shows how colourful this species of mantis can be, having beautiful shades of red and lilac inside of the front legs as well as on the underside of the thorax. I'm sure you'll agree that it is truly a beautiful animal!