This beautiful spider is named Blondie and she is an individual of a species known as Aphonopelma chalcodes – a species with common names including the Arizona desert blonde tarantula, the western desert tarantula and the Mexican blonde tarantula. In the wild it has a limited range in the deserts of Arizona and northwestern Mexico, but it is fairly common within its range.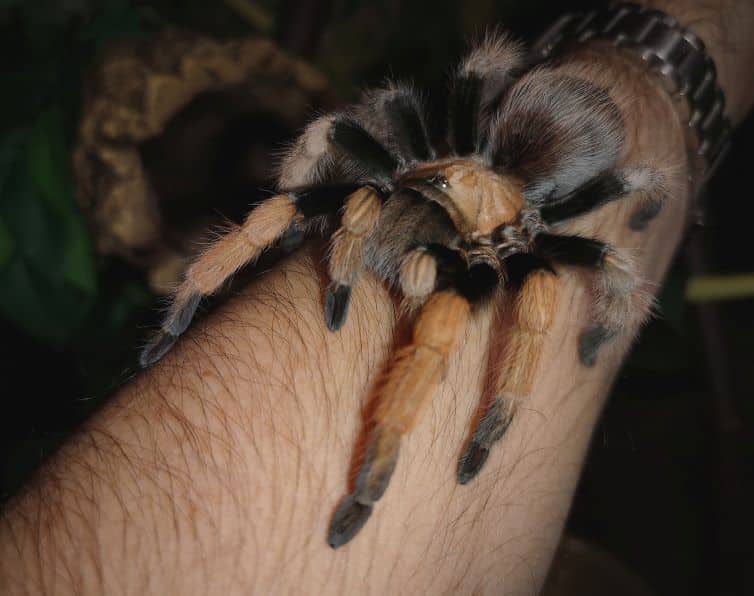 The common name of 'blonde' tarantula comes from the fact that the carapace or head area of this species is covered in pale cream-coloured (blonde) hairs! Blondie is exceptionally docile and children who meet her seem to really like her, as do I!
Like all spiders, Blondie has to moult her exoskeleton regularly during her life cycle. The picture below may look like the real Blondie, but it is in fact just her empty, discarded exoskeleton!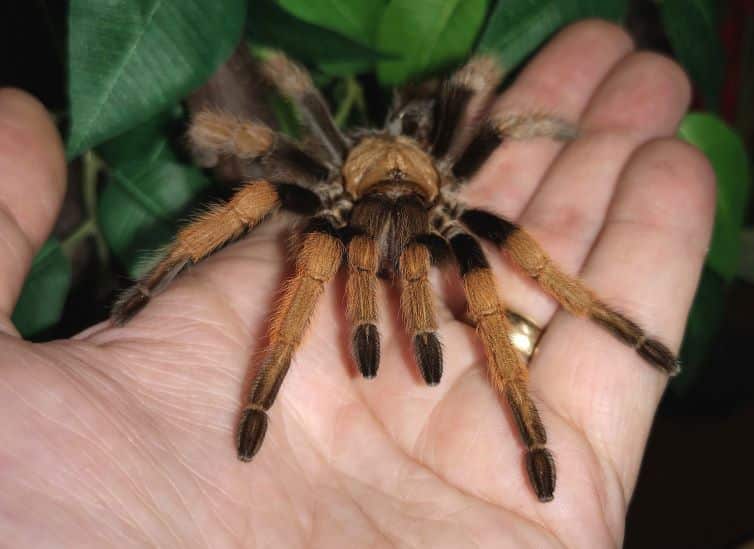 The two pictures below are also of her empty discarded exoskeleton, the first with the carapace intact and the second with it flipped open to reveal the holes through which the new exoskeleton is removed from the old one. It doesn't matter how many hundreds of times I witness this process – it never ceases to be absolutely amazing!