Film / TV / Radio / Media Work
My animals & I are available for all kinds of media work and over the years we have been involved in a varied selection of live & recorded media events. I have been fortunate to work with the BBC on many occasions, including in June 2012 when myself and some of my animals appeared live on BBC Radio 1 with Scott Mills (and in-vision via the Radio 1 website) in a fantastic 'show & tell'-style feature.
To listen to the audio from the show (at times most amusing) please click HERE!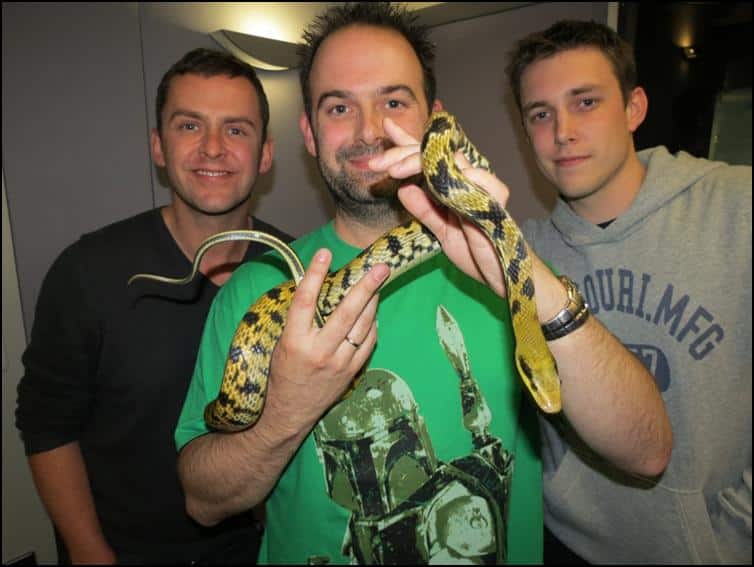 Above is a picture of myself with Scott Mills & co-presenter Chris Stark (and the lovely Goldie) and below is a picture of King Julian & I with Rhianna Dhillon, Radio 1's lovely resident film critic.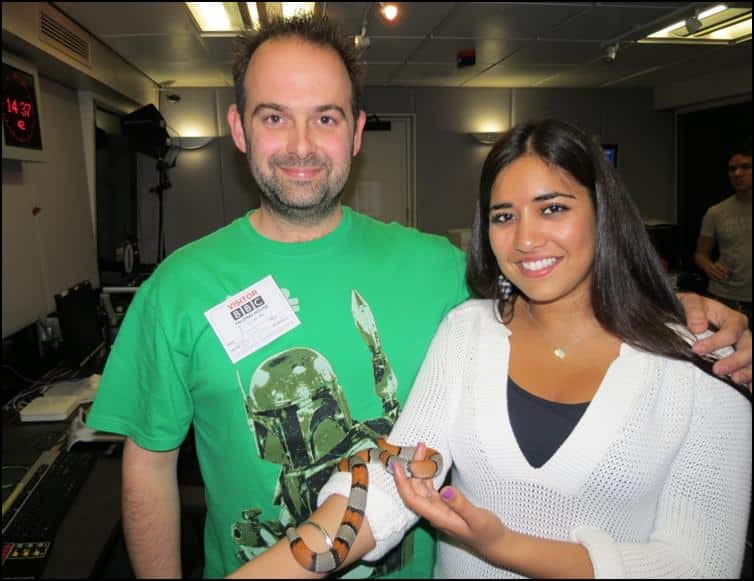 In July 2013 Some of my crested geckos and I appeared on live TV when we joined Naomi Wilkinson, Tim Warwood and Radzi Chinyanganya for the final live show of CBBC's fantastic series WILD in Leeds. It was a fantastic experience and here is the video sequence as it appeared on the TV as well as some photographs taken during the live filming.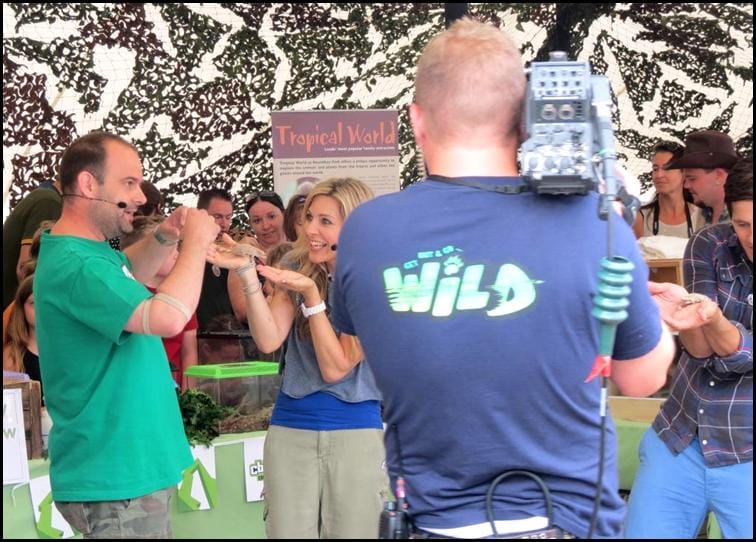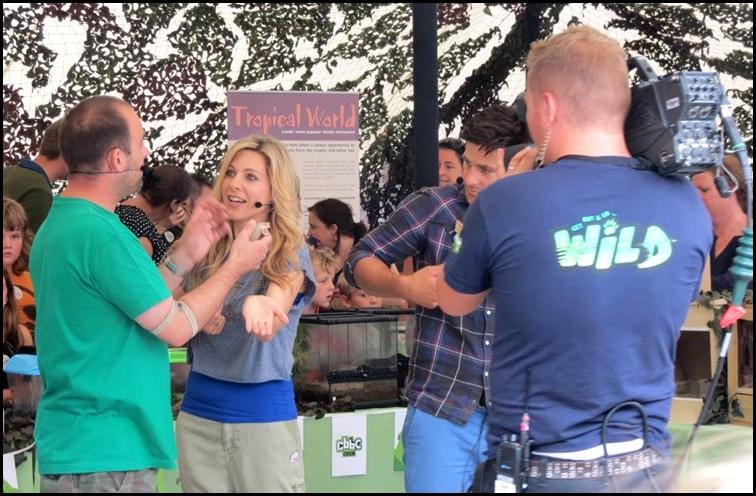 As well as appearing on the CBBC show I also had the opportunity to present live on stage with the WILD presenting team, to talk to the crowds about some of my animals as part of the wider CBBC Live in Leeds event. Here are some photos of the two live stage shows, great fun!
During Autumn 2011 I was invited to join the BBC Live 'n' Deadly team, when I entertained thousands of members of the public (young & old) with some of my animals at their '
Deadly Days Out
'. These were a series of public events featuring Steve Backshall from CBBC's '
Deadly 60
' and Live 'n' Deadly as well as his lovely
Live 'n' Deadly
co-host (and now presenter of Naomi's Nightmares of Nature and WILD) Naomi Wilkinson, both pictured with myself below:
Steve is handling Mei-Ling my mandarin rat snake in the picture above. As well as Steve's appreciation of her, the Live 'n' Deadly producers & camera crew also took a shine to Mei-Ling and as a result she & I were filmed at one of the events, with a brief snippet of this footage later shown on the Live 'n' Deadly TV show itself on the BBC in November 2011!
Video footage courtesy of the BBC.
In the spring of 2012 I was invited to the CBBC & CBeebies 10th birthday celebrations at the BBC's new headquarters – MediaCityUK in Salford. I had the privilege of presenting some of my animals alongside the lovely and very talented Michelle Ackerley (below left) from CBBC's brilliant Deadly Art (amongst many other shows!) – another fantastic day.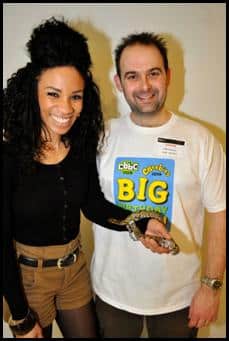 Mrs Noah, my beautiful Brazilian rainbow boa, was used in a music video shoot for an absolutely fantastic musician named Anne Freier, stage name I Am Harlequin. The song for which the video was shot is called 'Sirens' but unfortunately at the time of writing the video hasn't been made publicly available, so watch this space! Here are myself and Anne during the shoot at an amazingly atmospheric gothic house in South London.