These lovely millipedes are known as BUMBLEBEE MILLIPEDES (Anadenobolus monilicornis) which originate from several Caribbean islands including Jamaica, Trinidad & Tobago and Martinique among others.
The distinctive black and bright yellow colouration of these millipedes serves as a warning to predators not to eat them. Lots of animals use warning colouration in this way including poison dart frogs, many species of snake and some species of caterpillar to name just a few.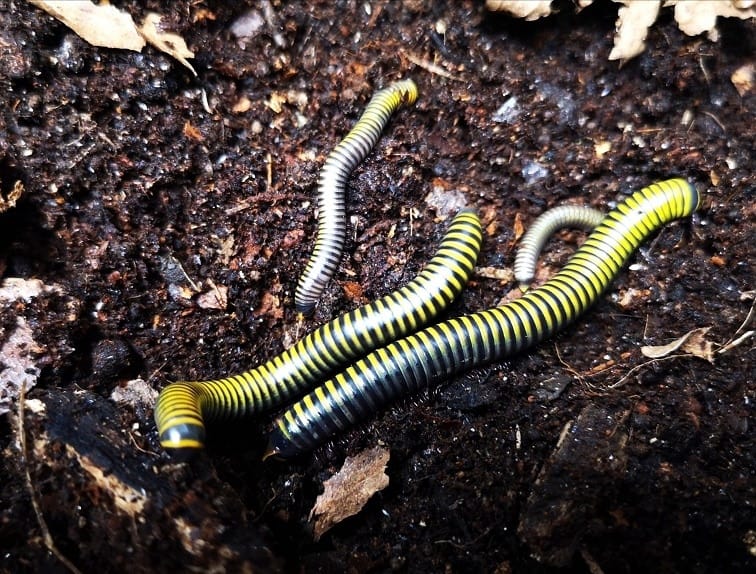 This species is not very large, growing only to around 7.5cm as adults. They are hugely popular with everyone they meet due to their beautiful appearance!