COSTA RICAN LIZARD HIGHLIGHTS!
We encountered many species of lizards in Costa Rica ranging from the tiniest of geckos and anoles to large basilisks and huge green iguanas, each and every one of which were absolutely beautiful just as I've always believed all lizards to be! The very first lizard we saw was as early as on day 1, when we were travelling by minibus from the capital San Jose to Maquenque Eco-Lodge towards the northern end of the country. We had stopped to look at some pretty birds which had been spotted out of the window when one of the group noticed something moving along the ground near a small stream, it turned out to be this lovely juvenile brown basilisk: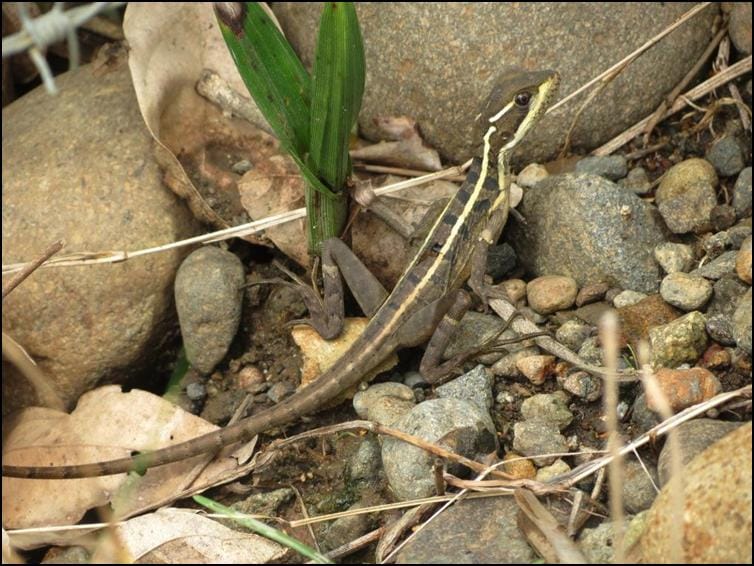 I was then lucky enough to witness it running away and across the water, the very thing that basilisks are most famous for being able to do! I have kept brown basilisks in my collection in the past and to see one in the wild was a real treat, especially as it was the very first lizard of the whole trip! We went on to see many others during the fortnight, including all three species of basilisk which are found in Costa Rica. Below are juvenile common basilisks, photographed in Corcovado National Park on the Osa Peninsula – right down at the opposite end of the country!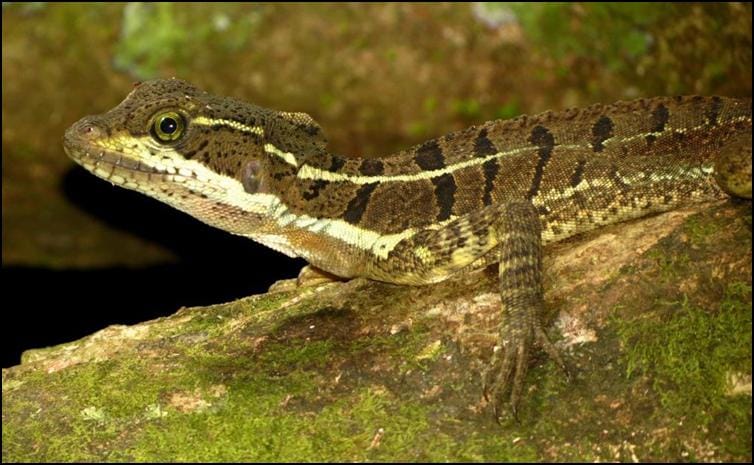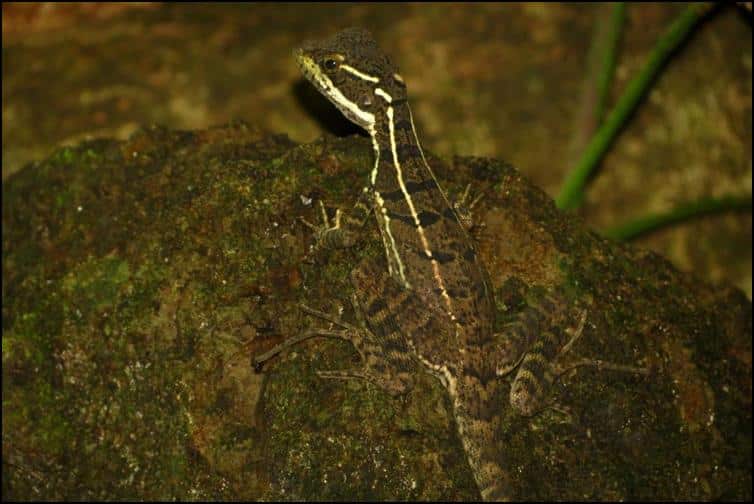 Another individual of the common basilisk was found near the top of the waterfall on the grounds of Luna Lodge where we stayed on the Osa Peninsula. If you look carefully at the picture below it is just a little up and to the left of the centre of the picture!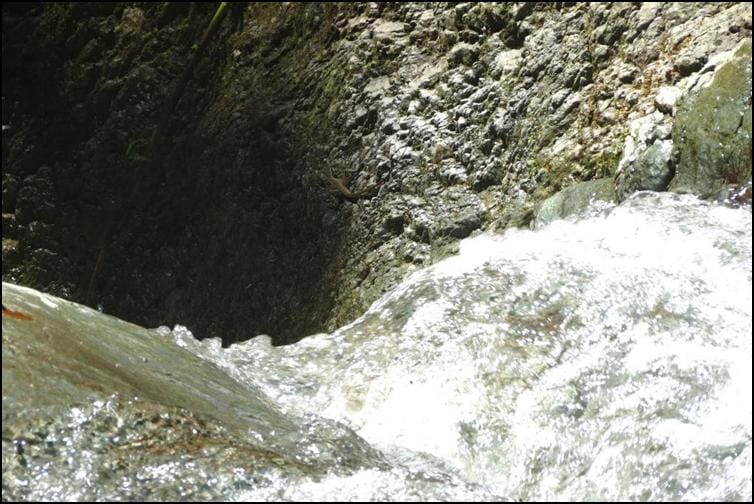 Here is the same basilisk zoomed in a bit, making it a bit easier to see!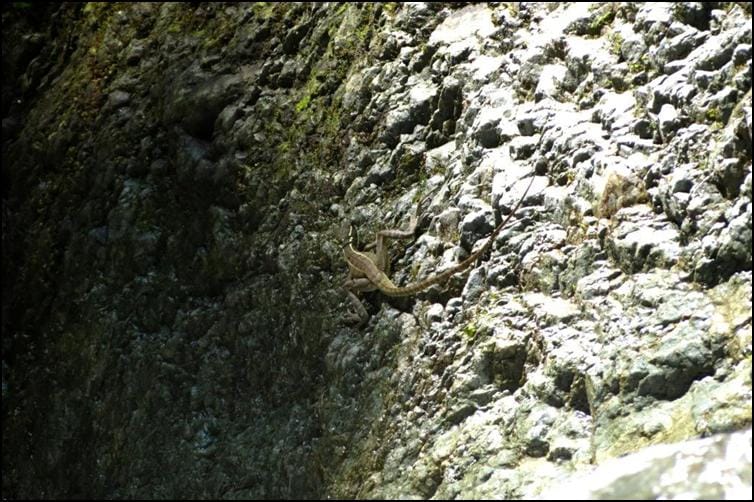 As lovely as the common basilisk and brown basilisk are they are (in my personal opinion) no match for Costa Rica's third species. This is the plumed basilisk or green basilisk, an absolutely beautiful species which I had the pleasure of working with at Bristol Zoo many years ago. The one and only individual I saw during the trip was a stunning adult male and I saw him whilst I was completely alone, taking a walk through the grounds of Selva Verde Lodge! Initially when I saw him he was facing away from me but I knew what he was straight away having worked with so many of them in captivity in the past!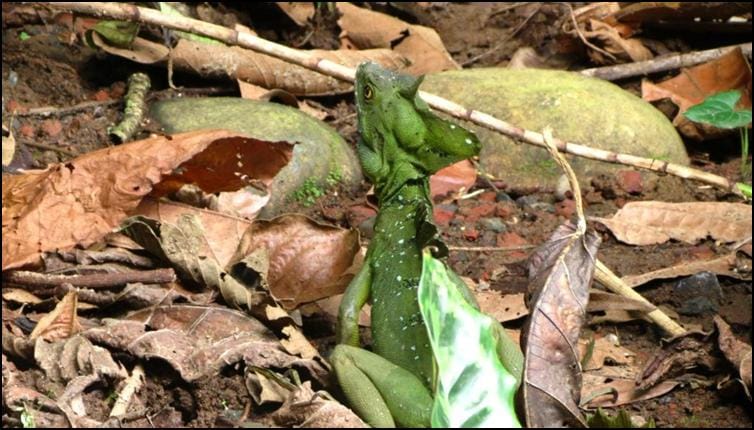 I sat and watched him for a while and he slowly made his way onto a branch overhanging the river which ran through the lodge grounds, sitting and posing there for me to get these pictures!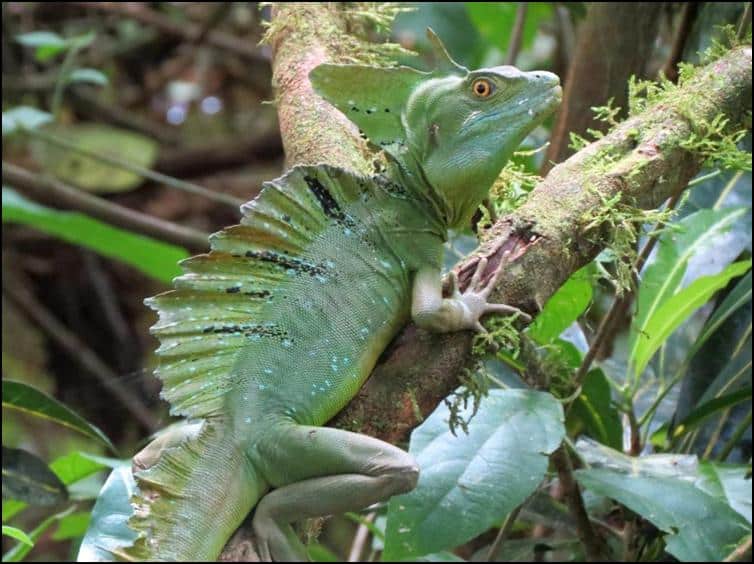 The only lizards we saw which were larger than this beautiful plumed basilisk during the trip were the green iguanas. As a teenager I owned a stunning male green iguana so again it was a real privilege to see this species in the wild for the first time ever! We saw green iguanas on many of the days of the trip, very often in branches high in the trees at the roadside on our travels or in the grounds of the various lodges in which we stayed: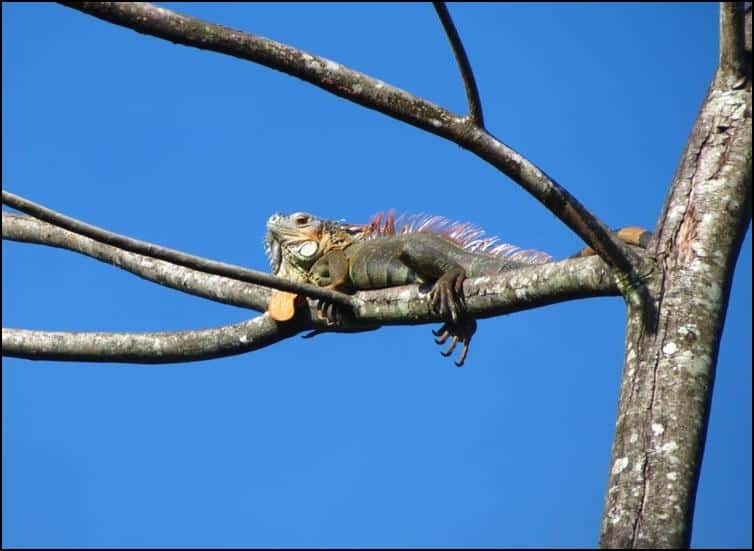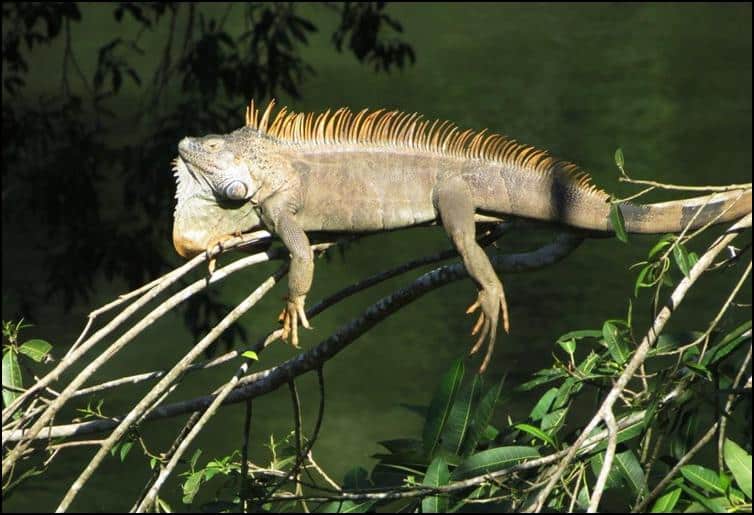 The closest we got to a green iguana was when there was a large juvenile in a very low branch in a tree just outside of the reception area at Maquenque Eco-Lodge! It was a particularly beautiful individual as you can see here!
At the other end of the scale in terms of size were some of the tiny geckos and anoles which we encountered. It was a gecko which started my love for unusual animals in my early childhood and, whilst I have seen many geckos in the wild whilst on holidays in Europe and further afield, it was fantastic to see some of the geckos which Costa Rica had to offer. My favourite was this one, a beautiful western pygmy gecko:
This tiny gecko was in fact the very last lizard I saw during the entire trip and he was one that only I saw, as he came to visit me on my balcony when I was packing to leave Luna Lodge – our final lodge of the trip – for good! He was munching on an insect of some kind and as you can see above from the size of the 10p coin I placed next to him for scale, he wasn't very big!!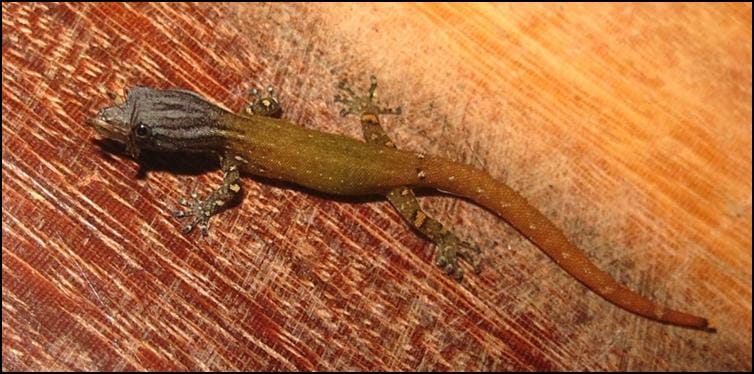 As I find myself saying to children very often, geckos (and indeed any kind of animal) don't have to be big to be beautiful or amazing. This one definitely proves my point brilliantly! My other favourite gecko we encountered was a stunning yellow-headed gecko, seen on and around the outbuildings at La Selva Biological Station:
This gecko was actually a whole lot more beautiful than this picture suggests, it doesn't do him justice at all! This is a male and as is the case for lots of species of lizards the female is a whole lot less colourful, here she is: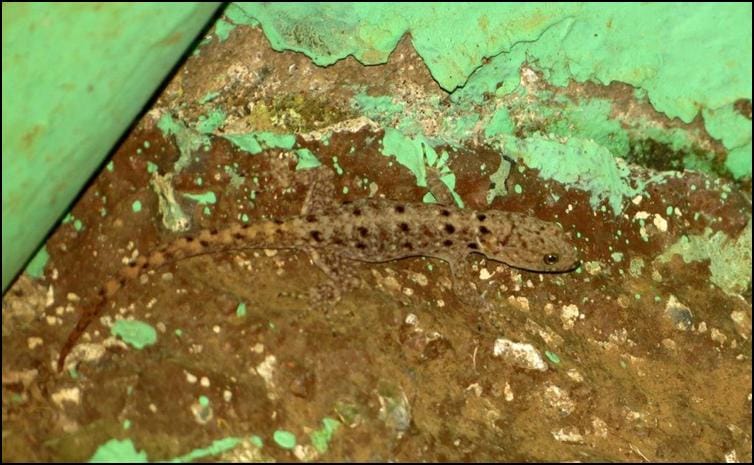 Possibly the cutest gecko of the trip was this little one below, which came to say hello to me when I was filling my water bottles after one of our many night walks late one night!
For more photographs of my favourite Costa Rican lizards please click HERE!