COSTA RICAN BIRD & MAMMAL HIGHLIGHTS
Whilst I have always found all animals absolutely fascinating, anybody who knows me well will know that birds and mammals represent the animals that I have been the least passionate about throughout my life. I guess I just developed a love of the weird and wonderful worlds of the reptiles and invertebrates at a very young age and these stuck with me rather than my heading in a mammal / bird lover route!
In Costa Rica however it was IMPOSSIBLE not to be utterly awestruck by the diversity, colour and beauty of the bird life. From the first moments of day one the birds absolutely blew me away, when we encountered two species of toucan at the roadside en route to our very first accommodation! Here is a very beautiful keel-billed toucan:
This is a chestnut-mandibled toucan catching a piece of mango it had ripped off of a complete fruit and thrown into the air with its beak!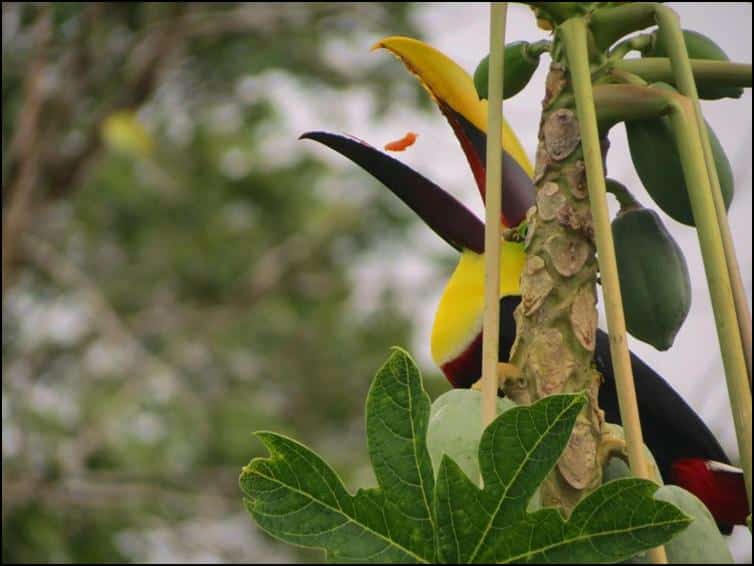 Our first destination was Maquenque Eco-Lodge in the north of the country and it was an absolute haven for birdlife. Within moments of arriving we had seen countless bird species of every conceivable shape, size and colour! Here are a few of my favourite birds we saw during our stay at Maquenque: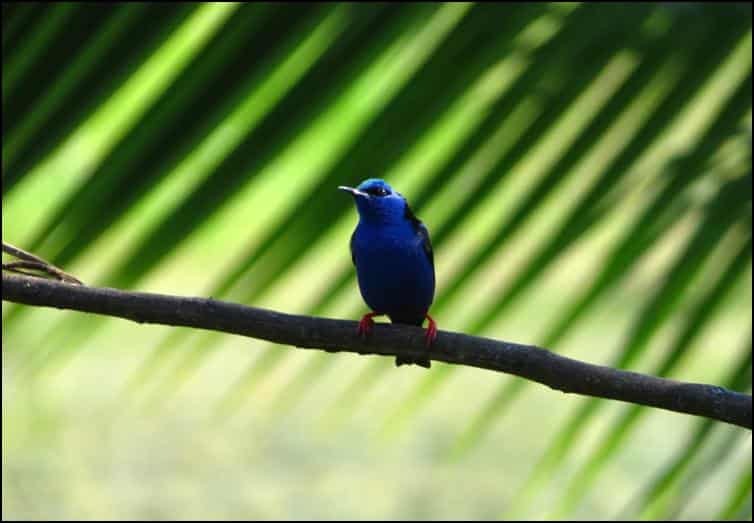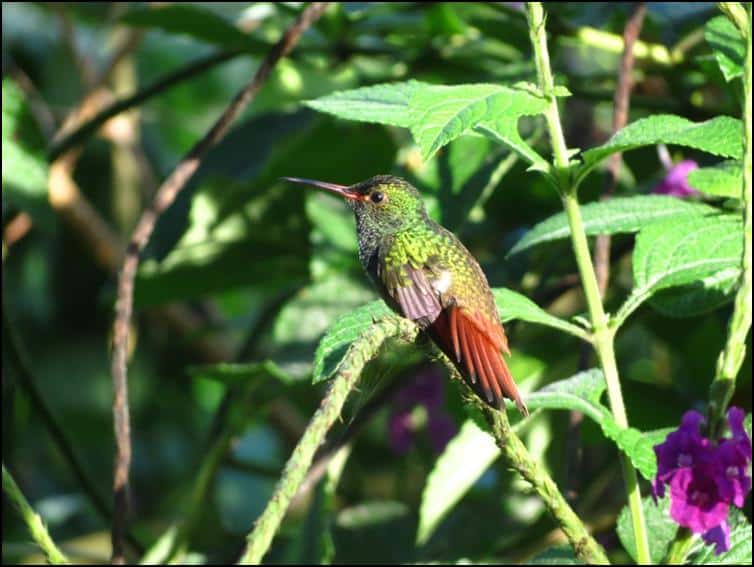 On one day during our stay at Maquenque we took a walk to this very special almond tree.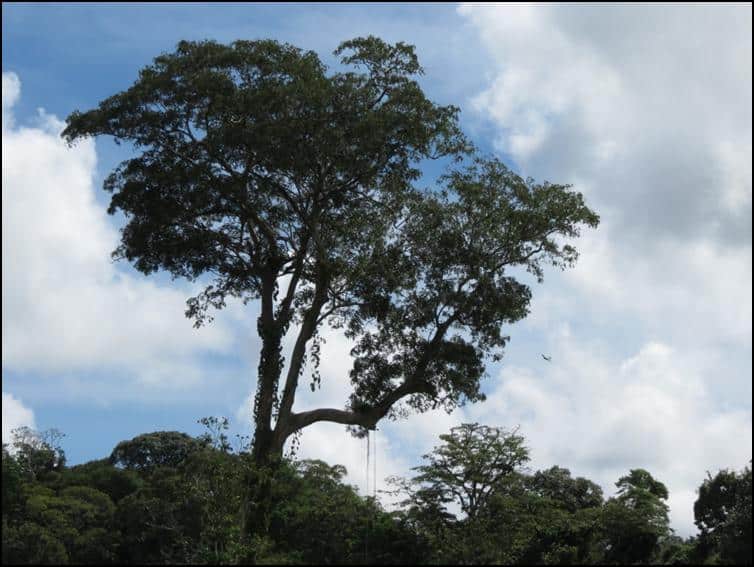 The significance of this tree is that it is home to several nesting pairs of great green macaws, one of the rarest macaw species in the world. At one point during the time we were watching the tree we had approximately 4% of the world's population of this species in the tree, it was an enormous privilege to witness such an endangered species in the wild.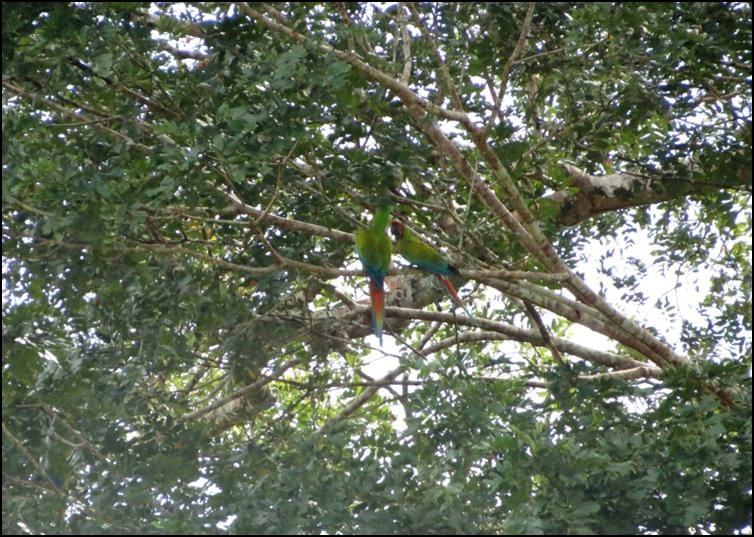 This next picture represents our very first sighting of a second macaw species, the scarlet macaw, photographed at a distance on full zoom as they flew over the lagoon at Maquenque!
The scarlet macaw was in fact the species which ended up providing easily the single most amazing moment of the entire trip. Whilst we were en route to Luna Lodge during the second week of the trip we stopped at the roadside as someone spotted a couple of scarlet macaws in a tree about 100 metres or so away. It turned out that there were lots of macaws in the trees all around us:
There were about 30 or more scarlet macaws in this single tree above and many others in the trees around us. It was a tremendous privilege to see so many in one place but that wasn't anything compared to what happened next, as more than 40 birds all flew off at the exact same moment and all of them squawked their way into the sunset together. It was such an amazing moment but it all happened so quickly that neither myself or any of the group managed to catch it on camera!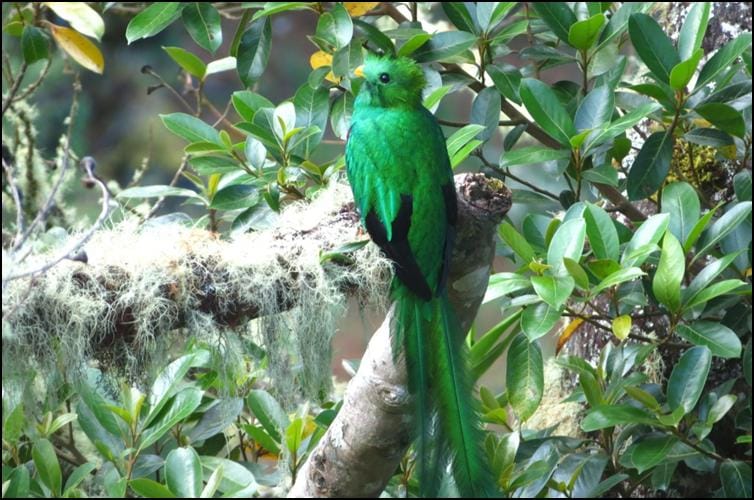 The fabulous bird above is an amazing resplendent quetzal, possibly the most famous bird in Costa Rica. We were lucky to see many of them one morning whilst staying at Savegre Lodge in the cloud forests of San Gerardo de Dota, another great privilege. Whilst staying at Savegre we also met this beautiful collared redstart whilst sitting playing cards one afternoon!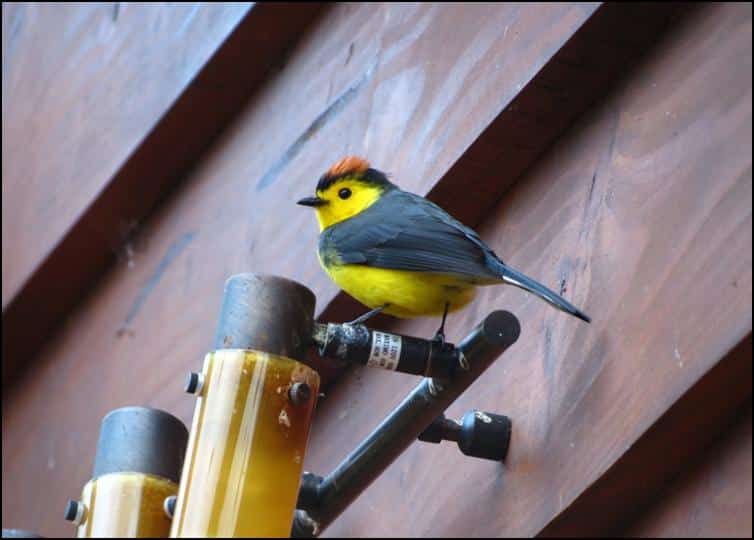 Here are just a few of the amazing birds we saw during our stay at Luna Lodge on the Osa Peninsula, once again there were so many it would be impossible to share them all!
Watching pelicans fly in perfect synchronicity, elegantly gliding and skimming across the surface of the ocean, was absolutely fantastic – I could have watched them all day!
For photographs of my favourite Costa Rican mammal species that we encountered please click HERE!