Hello! My name is Jonathan Cleverly although I am known to many as Jungle Jonathan! I have 35+ years experience of keeping and breeding reptiles & invertebrates and have had a lifelong passion for the study of these animals and the world's wildlife in general. As a young child my interest in wildlife was inspired by naturalists such as the late Gerald Durrell and Sir David Attenborough, whereas today I continue to be inspired by many people including the brilliant Steve Backshall (pictured with me right), star of TV's Deadly 60 and Deadly Pole to Pole!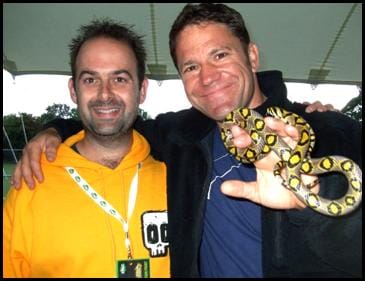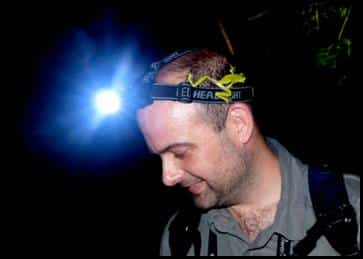 I am a former primary school teacher and have always loved sharing my enthusiasm and appreciation of the natural world with children and adults of all ages, having started doing so at an early age.
Alongside my PGCE teaching qualification I have a Joint Honours Degree in Zoology & Psychology and an MSc in Wildlife Management and Conservation I also have a great deal of valuable experience of hands-on wildlife conservation, having volunteered in various conservation organisations over the years.
I believe that everyone, and especially children, should be given the opportunity to meet and appreciate first-hand some of the amazing wonders of the natural world and to experience just a little of the incredible diversity of life on our planet.
Whilst my workshops, presentations, displays and parties feature animals from my own collection of tropical species of invertebrates and reptiles, I am also very keen to enthuse children about the UK's own wildlife and to get them interested in the wonders of nature in local wildlife areas and even their own school grounds and back gardens!
I have been married to Heather for 27 years and we have two wonderful children, Jay (19) and Kaitlyn (15), both of whom love the many fantastic animals with whom we share our home!