Website last updated November 2023
If you would like to get in touch to arrange a booking please contact me.
Welcome to Jonathan's Jungle Roadshow!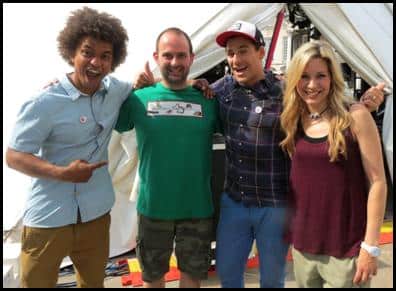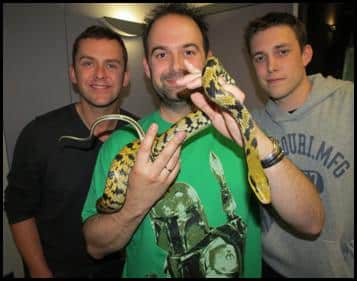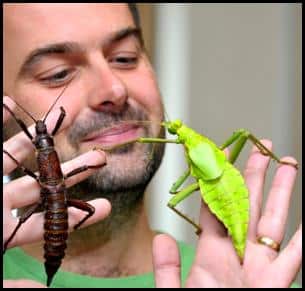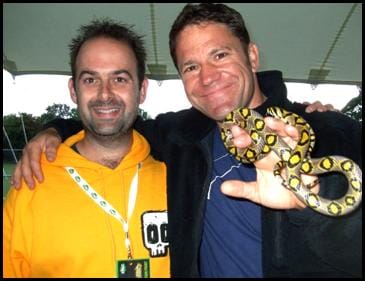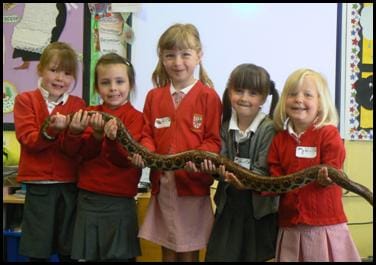 I specialise in providing professional animal encounter sessions which are designed to be educational, interactive and fun for all involved.
I am a former Primary school teacher based in Swindon, Wiltshire but now travel across central & southern England and south Wales to provide as many people as possible with the service I am able to offer! I maintain a large and varied private collection of truly amazing invertebrates and reptiles, all of which can be viewed by clicking here.
I am able to provide presentations, workshops and hands-on sessions to suit any situation and age group (children or adults) and these are just a few examples of the visits I commonly undertake:
Schools / Pre-schools /Colleges (Foundation Stage through to Key Stage 4 and beyond
Private birthday parties / Media and Special events
Public events (large and small) / Fetes and Fayres
Corporate Events (for both larger & smaller organisations)
Whatever your needs I can provide groups of children or adults the opportunity to gain first hand experience of some absolutely amazing animals up close and personally, and an experience definitely not to be forgotten!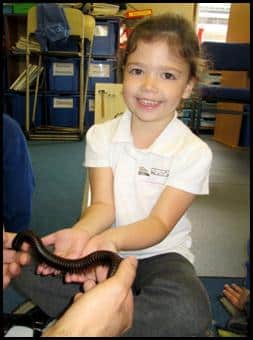 In December 2013 I was very fortunate to experience the trip of a lifetime to Costa Rica with TV presenter Nick Baker.
If you would like to see lots more pictures of amazing rainforest animals please click HERE!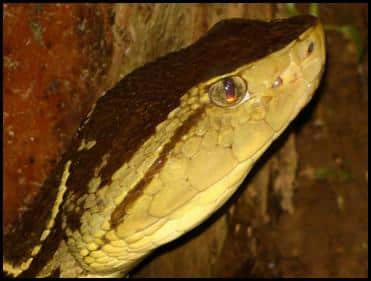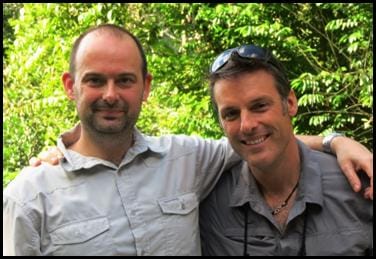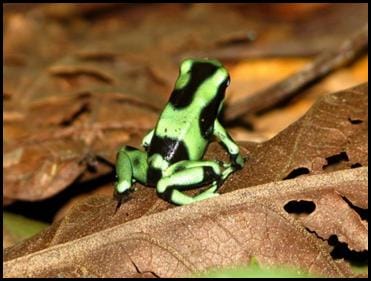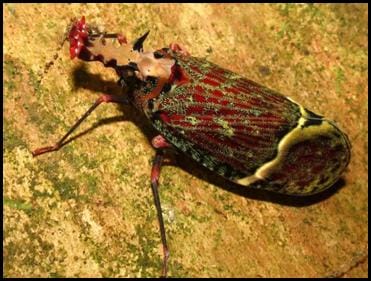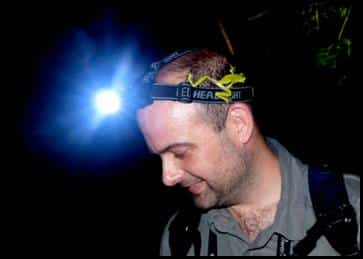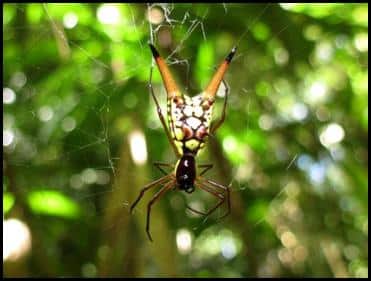 I have been fortunate to work with the BBC on many occasions since I started my business in 2007! Two of my lovely crested geckos & I appeared on live TV on Saturday 27th July 2013 when we joined Naomi Wilkinson, Tim Warwood and Radzi Chinyanganya for the final live show of CBBC's fantastic series WILD in Leeds! It was a fantastic experience and here is the video sequence as it appeared on the TV as well as some photographs taken during the live filming!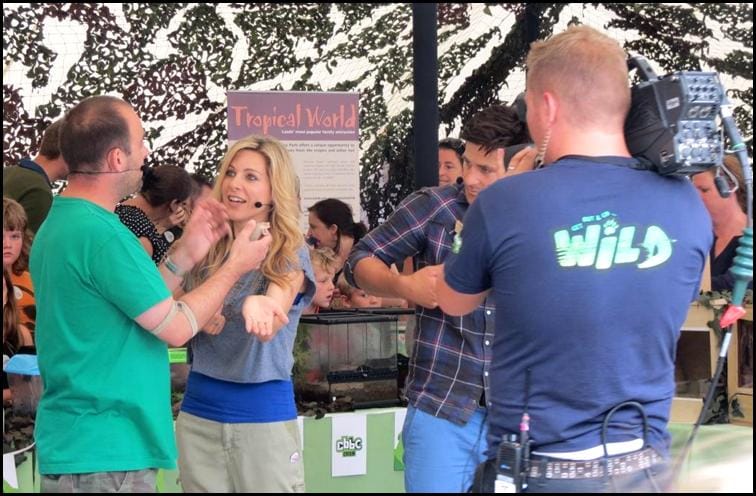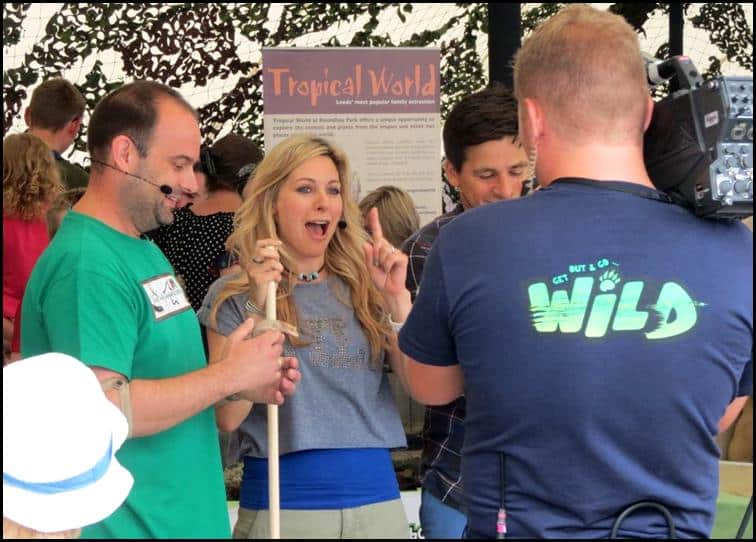 As well as appearing on the CBBC show I also had the opportunity to present live on stage with the WILD presenting team, to talk to the crowds about some of my animals as part of the wider CBBC Live in Leeds event. Here are some photos of the two live stage shows, great fun!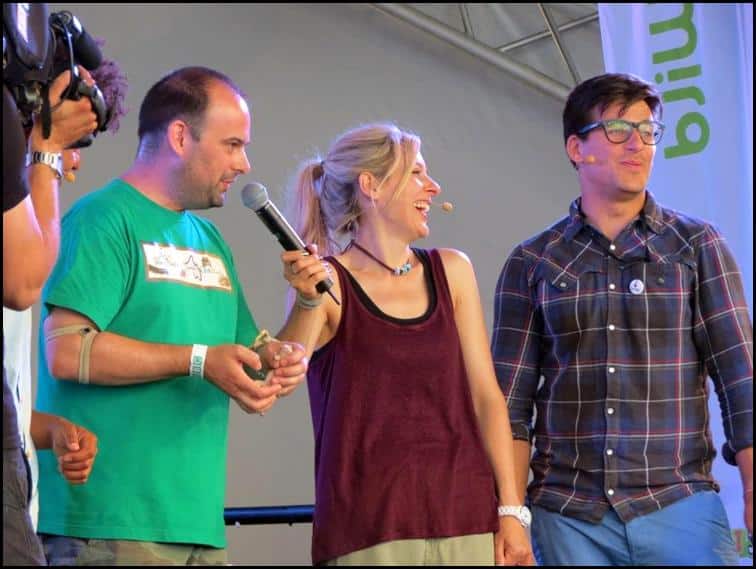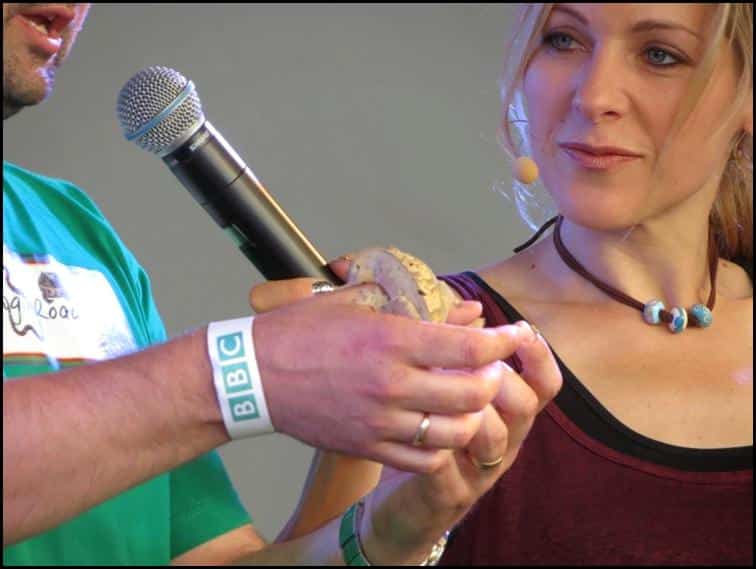 It was an absolute privilege to be involved in the CBBC Live in Leeds event and of course to appear on the final show of WILD series 1.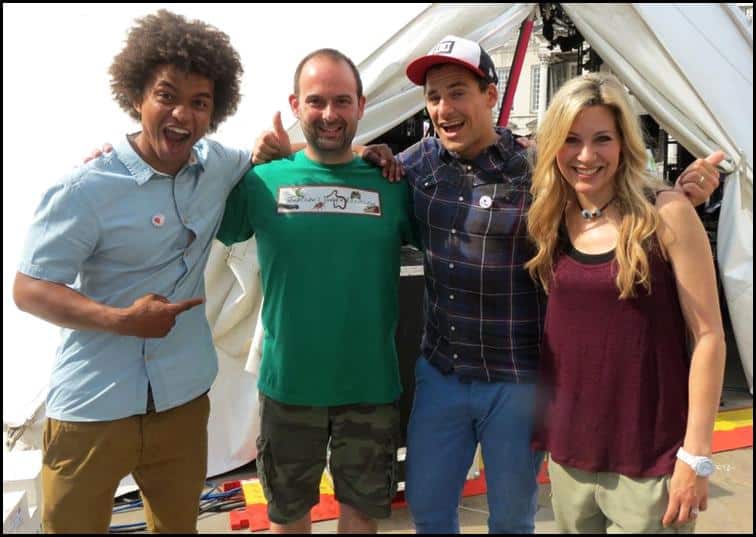 I have enjoyed many other experiences working with the BBC in recent years and the first time was during Autumn 2011 when I was invited to join the BBC Live 'n' Deadly team, when I entertained thousands of members of the public (young & old) with some of my animals at their 'Deadly Days Out'. These were a series of public events featuring Steve Backshall from CBBC's 'Deadly 60' and 'Live 'n' Deadly' as well as his lovely Live 'n' Deadly co-host (and now presenter of Naomi's Nightmares of Nature and WILD) Naomi Wilkinson, both pictured with myself below: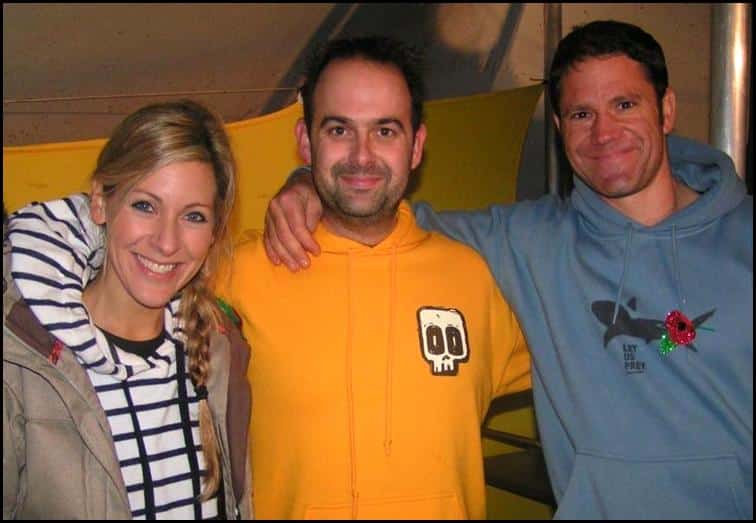 It was an absolute privilege to be asked to be involved in these superb events and to meet and work alongside so many great people, from Steve & Naomi to the fantastic BBC senior production team to the stewards & the rest of the roaming animal team, an amazing experience!
In the spring of 2012 I was invited back to work with the BBC when I attended the CBBC & CBeebies 10th birthday celebrations at the BBC's new headquarters – MediaCityUK in Salford. I had the privilege of presenting some of my animals alongside the lovely and very talented Michelle Ackerley (below left) from CBBC's brilliant Deadly Art – a fantastic day!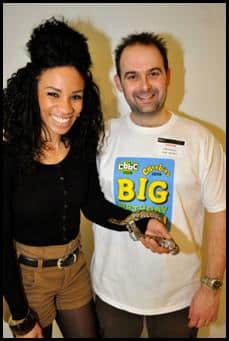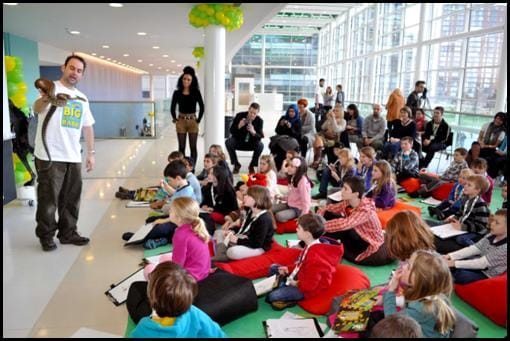 In the summer of 2012 myself and some of my animals appeared live on BBC Radio 1 with Scott Mills (and in-vision via the Radio 1 website) in a 'show & tell'-style feature! It was great fun and was heard by millions of people! Below is a picture of myself with Scott Mills & Chris Stark from Scott's show (and the gorgeous Goldie) as well as a picture of King Julien & I with the lovely Rhianna Dhillon, who at the time of my visit was Radio 1's resident film critic. Another truly fabulous BBC experience!!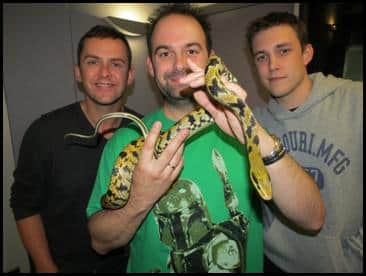 Please navigate the website using the menu buttons at the top of the screen. Thanks for visiting, please don't hesitate to call or email if you have any questions and I will look forward to hearing from you! I have full Public Liability Insurance and CRB clearance for your peace of mind.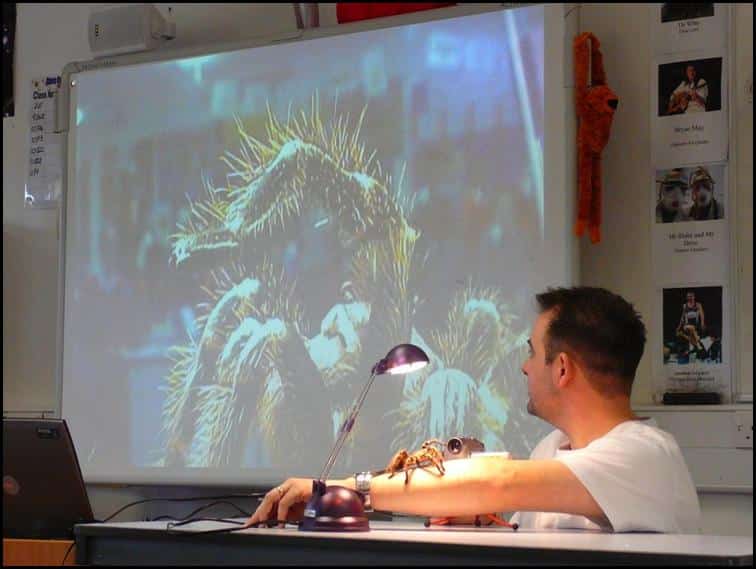 For just a few examples of feedback comments that people have made following their experience of Jonathan's Jungle Roadshow please click here!